Don't we all enjoy a game of competitive, fast-paced aerial car football? Rocket League is unique in that it combines teamwork, coordination, and driving skills, making it difficult to fit into any pre-existing genre. Rocket League has a large fan base and has developed into a top-tier game due to its uniqueness. However, a new cosmetic was introduced in the game known as Hansha JRL Wheels.  
Now, when the users got to know about the Hanasha JRL wheels, they got excited and started searching desperately about how to get that. So if you are one of those, don't worry, we are here to help.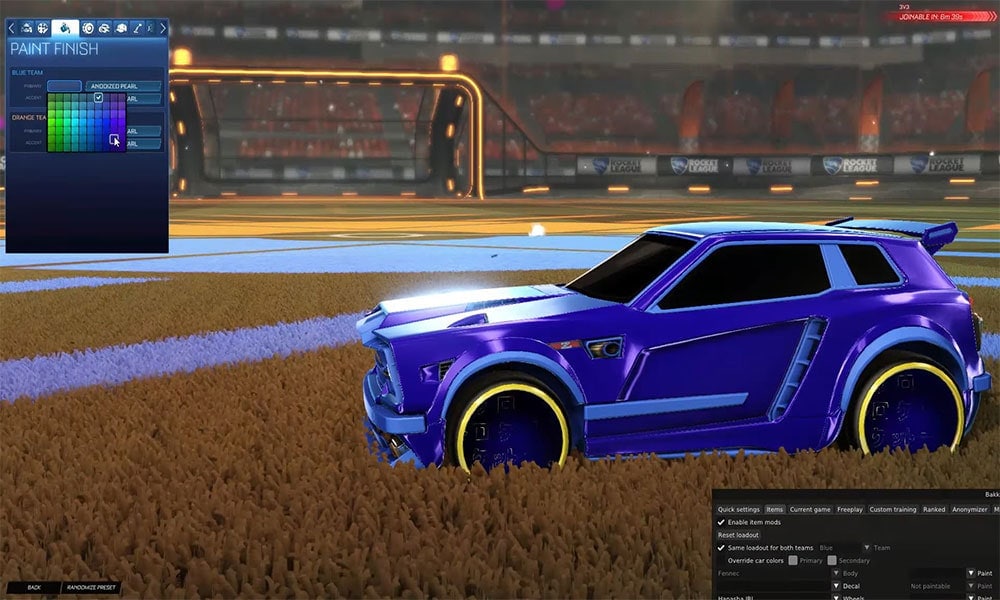 How to Get Rocket League Hanasha JRL Wheels
The Rocket League Hanasha JRL wheels are among the most appealing cosmetics in Season 2's audio-focused material. The kanji on these animated wheels sparkle and flow from left to right. The Rocket League Hanasha JRL wheels can be obtained in the following manner.
The Hanasha JRL wheels are available for purchase in Rocket League's item store. As the shop updates every day, these wheels seem to rotate in and out. The wheels are also available in 14 different colors. On March 15, the titanium white Hanasha JRL wheels arrived at the store (and will leave at noon PST on March 16).
On February 21, 2021, the lime version was available in supermarkets. Even though the lime wheels cost 600 credits and the titanium white wheels cost 700 credits, there is a credit gap between the two colors. These colors are:
Default

Purple

Burnt Sienna

Sky Blue

Lime

Titanium White

Cobalt

Saffron

Crimson

Black

Forest Green

Grey

Pink

Orange
Additional Info
The import wheels you buy are neither tradable nor they appear in blueprints. This means that if you want these wheels, you'll have to buy them with credits from the store. It's unclear if these wheels will return in any way after Season 2 wraps up on April 7, 2021. A similar snazzy WIP decal, another highly sought-after cosmetic object, is available.
Credits can be earned in a variety of ways by the players. You can buy them for real money on the storefront. $5 gets you 500 credits, $10 gets you 1,100 credits, $25 gets you 3,000 credits, and $50 gets you 6,500 credits. Credits can also be won via the game's Rocket Pass, which has eight different levels, each worth 100 credits. Moreover, as of now, none of the JRL wheels are available for free and you have to buy them from the shop. 
Well, that's all we have for you to get JRL wheels in Rocket League. We hope this guide helped you and you liked it as well. For more updates, subscribe to our YouTube Channel. Don't forget to check out our  Gaming Guides, Windows Guides, Social Media Guides, iPhone, and Android Guides to know more.