Ubisoft has done a tremendous job by developing and releasing a free-to-play team PvP video game where 3v3 players go head-to-head against the opponent team using speed, tackles, dodges, etc. As the game is newly launched in May 2022 for PC, PS4, PS5, Xbox One, and Xbox Series S|X platforms, some unfortunate players are reporting about the Roller Champions Won't Launch or Not Loading on the Windows PC issue. Well, if you too, don't worry.
Here we've shared a couple of possible workarounds for you that should gonna help a lot. Some affected Roller Champions players are reporting that either the game starts crashing or doesn't launch at all while trying to run it on the Windows computer. It's needless to say that such issues becomes quite common among PC gamers for years and affected players can easily resolve the game not loading issue manually by following the guide below.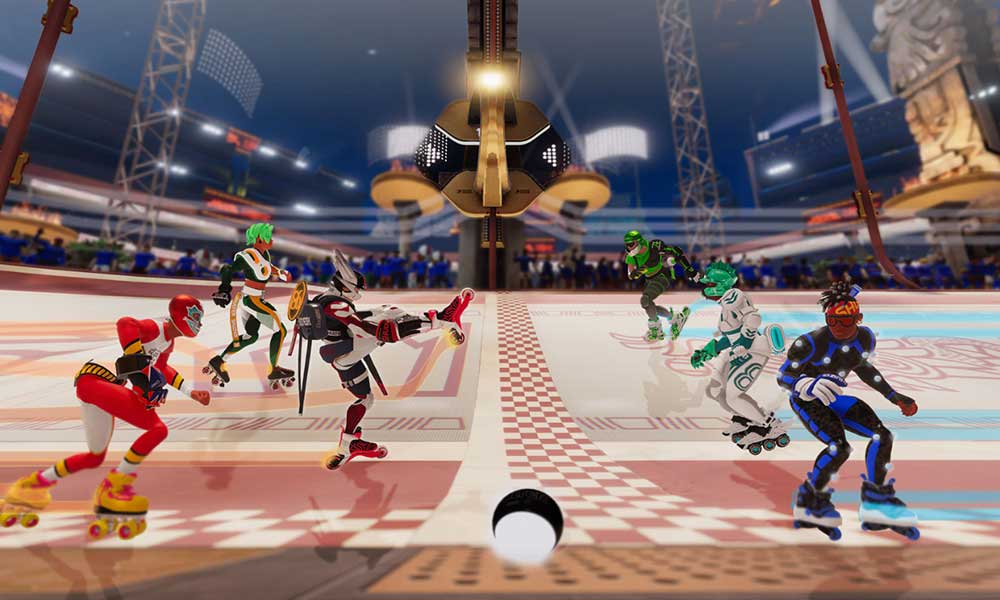 Fix: Roller Champions Won't Launch or Not Loading on PC
The chances are high that your Roller Champions title isn't launching or not loading properly due to several possible reasons such as outdated graphics drivers, an outdated game version, corrupted or missing game files, unnecessary background tasks, etc. Whereas an outdated Windows version, issues with the Microsoft Visual C++ Redistributable, issues with the Ubisoft Connect launcher, etc can trigger a lot of problems for you.
Sometimes issues with the antivirus software, not running the game or client without administrator access, corrupted or missing game files, and more can also occur the game not loading or won't launch issue whatsoever. It's highly recommended to follow all the troubleshooting methods below one by one until the problem gets fixed for you. Now, without further ado, let's jump into it.
1. Run the game as an administrator
Make sure to run the game exe file as an administrator to avoid user account control regarding privilege issues. You should also run the Ubisoft Connect launcher as an administrator on your PC. To do this:
Right-click on the Roller Champions exe shortcut file on your PC.
Now, select Properties > Click on the Compatibility tab.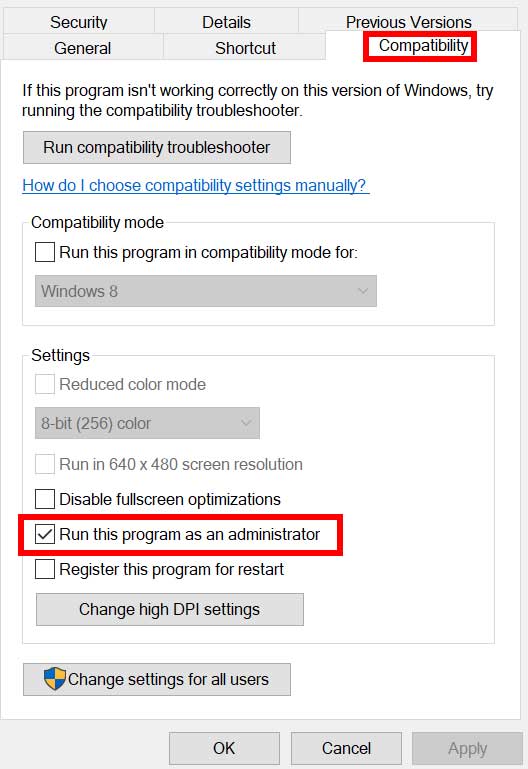 Make sure to click on the Run this program as an administrator checkbox to checkmark it.
Click on Apply and select OK to save changes.
Make sure to do the same steps for the Ubisoft Connect launcher too.
2. Update Graphics Drivers
It's always required to update graphics drivers on your Windows system to run all the programs smoothly. To do this:
Right-click on the Start Menu to open up the Quick Access Menu.
Click on Device Manager from the list.
Now, double-click on the Display adapters category to expand the list.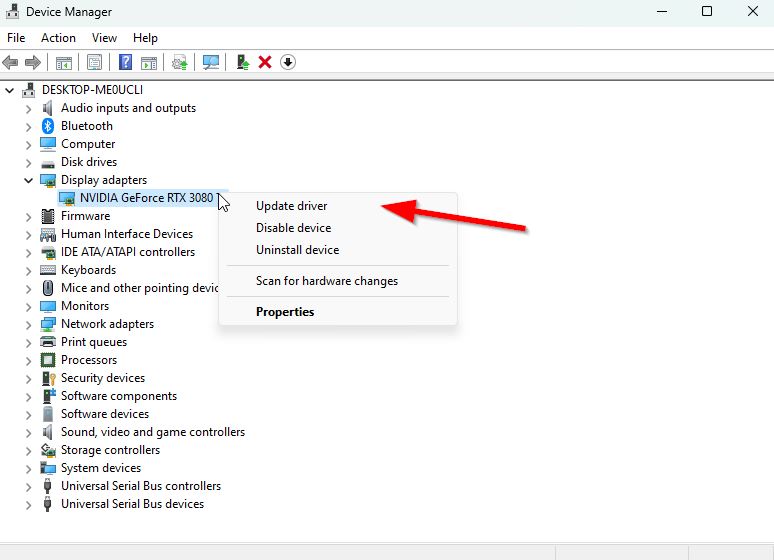 Then right-click on the dedicated graphics card name.
Select Update driver > Choose Search automatically for drivers.
If there is an update available, it'll automatically download and install the latest version.
Once done, make sure to reboot your computer to change the effects.
Alternatively, you can manually download the latest version of the graphics driver and install it directly from the official website respective to your graphics card manufacturer. Nvidia graphics card users can update the GeForce Experience app via the Nvidia official site. Meanwhile, AMD graphics card users can visit the AMD website for the same.
3. Update Windows
Updating Windows OS build is always essential for PC users as well as PC gamers to reduce system glitches, compatibility issues, and crashes. Meanwhile, the latest version mostly includes additional features, improvements, security patches, and more. To do that:
Press Windows + I keys to open up the Windows Settings menu.
Next, click on Update & Security > Select Check for updates under the Windows Update section.
If there is a feature update available, select Download and install.
It may take a while to complete the update.
Once done, restart your computer to install the update.
4. Set High Priority in Task Manager
Make your game priority in the higher segment via the Task Manager to tell your Windows system to run the game properly. To do this:
Right-click on the Start Menu > Select Task Manager.
Click on the Processes tab > Right-click on the Roller Champions game task.
Select Set Priority to High > Close Task Manager.
Finally, run the Roller Champions game to check if it crashing on PC or not.
7. Set High Performance in Power Options
If in case, your Windows system is running on the Balanced mode in Power Options, just set the High-Performance mode for better results. Although this option will take higher power usage or battery usage. To do this:
Click on the Start Menu > Type Control Panel and click on it from the search result.
Now, go to Hardware and Sound > Select Power Options.
Click on High Performance to select it.
Make sure to close the window and fully shut down your computer. To do this, click on the Start Menu > Go to Power > Shut Down.
Once your computer is fully turned off, you can power it on again.
8. Whitelist Roller Champions on Antivirus Software
Sometimes it may also be possible that somehow your default Windows antivirus program is too aggressive to handle third-party tasks without specific permissions. So, you should whitelist the game file as well as the Ubisoft Connect launcher application on the antivirus software. To do that:
Go to Windows Settings by pressing Win+I keys.
Click on Update & Security > Select Windows Security.
Click on Virus & threat protection > Under Virus & threat protection, click on Manage Settings.
Under Exclusions, click on Add or remove exclusions.
Click on Add an exclusion > Select File.
Browse to the location where you've installed Roller Champions.
Just select the rollerchampions.exe application file and add it to the whitelist.
Next, simply head over to the installed Ubisoft Connect launcher directory and add the EpicGamesLauncher.exe application file too.
Once both files are added to the whitelist, make sure to reboot your PC to apply changes.
9. Reinstall Microsoft Visual C++ Runtime
Make sure to reinstall the Microsoft Visual C++ Runtime on your computer to fix multiple gaming issues or errors completely. To do that:
Press the Windows key from the keyboard to open up the Start Menu.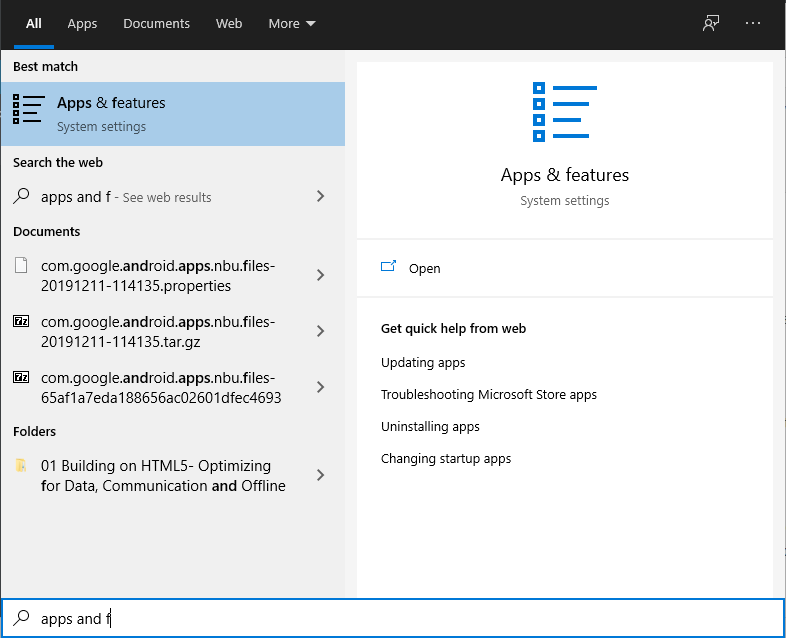 Type Apps & Features and click on it from the search result.
Now, locate the Microsoft Visual C++ program(s) in the list.

Select each program and click on Uninstall.
Visit the official Microsoft website and download the latest Microsoft Visual C++ Runtime.
Once done, install it on your computer, and restart the system to change the effects.
10. Repair Game Files
If you're still experiencing issues with the Roller Champions game crashing then make sure to verify your installed game files with the Ubisoft Connect software by following the steps below:
Open the Ubisoft Connect software on the PC.
Click on the Games tab > Select the Roller Champions game tile.
Now, select the arrow icon on the bottom right side.
A drop-down menu will appear > Click on Verify files.
If prompted, click on Repair.
Finally, Ubisoft Connect will start repairing any missing or corrupted files (if any). Wait for it to complete.
Once done, make sure to close Ubisoft Connect as well as the game if running, and restart your computer to check for the issue.
11. Update Roller Champions
If in case, you haven't updated your Roller Champions game for a while then make sure to follow the steps below to check for updates and install the latest patch (if available). To do this:
Open the Ubisoft Connect (Uplay) launcher on the PC > Go to the hamburger menu icon in the top-left corner.
Now, select Settings from the drop-down menu.
Head over to Downloads > Here you'll need to Enable automatic game updates for recently played games.
12. Try Launching the Game Directly
It's recommended to try launching the Roller Champions game directly from the installation path instead of launching via the Ubisoft Connect launcher. It'll ensure you whether there is an issue with the launcher or not. Just head over to the installed game directory and launch the game directly by right-clicking on the wonderlands.exe file. You should select Run as administrator and click on Yes (if prompted by UAC).
13. Contact Ubisoft Support
If none of the methods worked for you then you can make sure to contact Ubisoft Support for further assistance. Try creating a resolution ticket to the support team so that the game developers can look into your issue deeply.
That's it, guys. We assume this guide was helpful to you. For further queries, you can comment below.