In this article, we have shared the details about how to root Xiaomi Mi A2 or A2 Lite using Magisk in which we do not use the TWRP. Well, both the device's launch in 2018 and run out of the box with 8.1 Oreo. Talking about the processor, then Mi A2 Lite powered by the Qualcomm Snapdragon 625. Whereas the Mi A2 is powered by the Qualcomm Snapdragon 660.
Now, if we shed light on the Magisk tool, it is a tool used to modify the system without truly modifying it. It is also known as a systemless rooted method. Magisk allows you to root your device in order to modify it while still using the original device's popular applications such as Google Play, YouTube, etc. Meanwhile, just like other rooting software, it doesn't trigger SafetyNet to block system apps. Therefore, we recommend you always use the Magisk tool to root your Mi A2 or A2 Lite.
So, without moving things around, let's directly jump together deeper into the guide. And check out the essentials to root your Xiaomi Mi A2 and A2 Lite using Magisk Tool (without TWRP).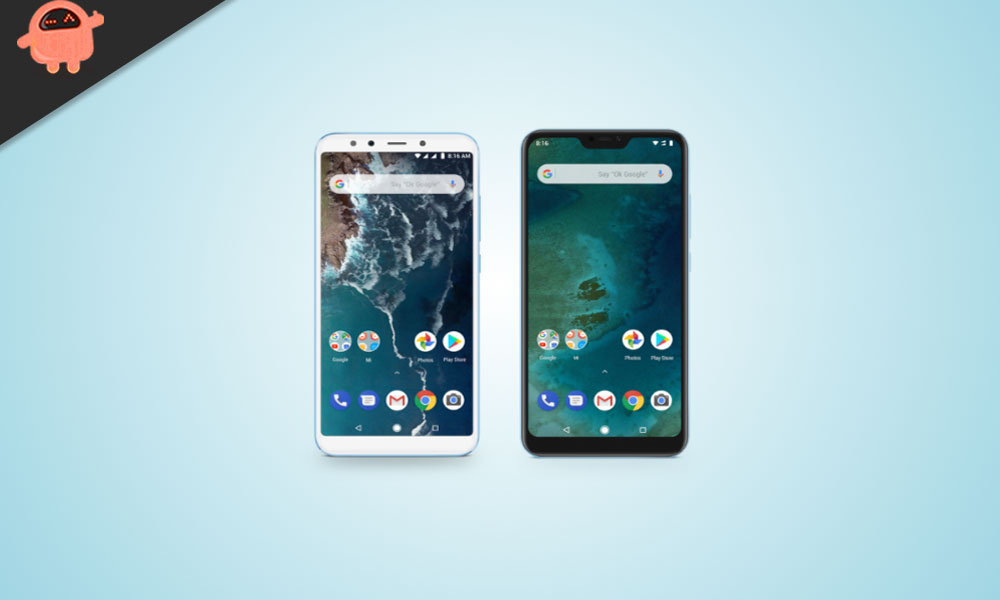 What is Magisk Tool?
As we already stated, Magisk is a tool that allows you to root your device to modify the system without exactly modifying it. However, that's the main reason why it is known as the systemless rooted method. Meanwhile, instead of triggering SafetyNet to block system applications like Google Play, it allows you to use the original device's popular pre-installed applications.
What is Rooting and Its Advantages?
Rooting is a method that allows you to modify and take privileged control of your system over various Android subsystems. In simple words, it is used to overcome the limitation that your smartphone carriers or ventures put on their devices. After rooting, you get much-privileged control that usually you are not allowed to do in the stock configuration. Yeah! It has multiple disadvantages, though, but that is ignorable when we enlighten its advantages. Here are some of its advantages that while rooting your Android phone grants benefits that include:
Running special apps: It will come with some pre-installed special applications that will help you customize your device even better.
Removing pre-installed apps: Usually, we all might get frustrated with pre-installed applications. So, that rooting your device will allow you to remove those annoying applications.
Freeing up memory: It cleans up the memory exhausted by the system's pre-installed OS and applications.
Custom ROMs: You will get regular updates that you may not get after some extend of time in your stock configuration.
Extended Phone Life: It generally eliminates the bloatware from your devices, which helps to increase your phone's life.
Pre-Requisites
In order to root your device using the Magisk tool, first of all, you need a PC or Laptop.
You must ensure that you have charged your device to prevent any type of interruption during the patch installation.
Also, before performing any steps to rooting your device, make sure to backup your data as this erases your device's data.
Now, you need to install the ADB and Fastboot Binaries. To know how to download and install this on your PC, click here Windows/MAC.
Install Xiaomi Mi A2 and A2 Lite USB driver on your PC. (USB Driver)
Also, you have to make sure that you are using the original USB cable of your device.
Then, enable the USB debugging/ enable OEM Unlock.
Now, unlock the Bootloader. Click here to know more.
Steps to Root Xiaomi Mi A2/A2 Lite Smartphone
Step 1: Download Fastboot Images/Files
The first step to root your Xiaomi Mi A2/A2 Lite smartphone is to download the Fastboot images/files. All thanks to XDA developers for providing Fastboot images (Mi A2/Mi A2Lite).
Step 2: Extract and Patch Boot. image Using Magisk
Download the Xiaomi Mi A2/A2 Lite Fastboot image from step 1.
Now, you need to place the downloaded file in your phone's storage.
After that, click on the link to download the latest Magisk Manager APK on your phone.
Then, install the downloaded APK file using a file browse app.
Next, launch the Magisk Manager app on your device.
Now, select the Install option and tap on Install.
Now, choose the Select and Patch a File option.
Then, you need to navigate through your phone's storage and select the stock ROM image that you have downloaded.
After that, Magisk Manager will automatically start the patching process.
Please wait until it gets finished. Now, the Magisk-patched boot image (magisk_patched.img) is placed in internal storage\Download of your phone's storage.
Step 3: Boot Into Fastboot Mode
Now, you need to enter into the Fastboot mode of your system. To do so, first of all, shut down your device and then turn it on by pressing the Volume up key along with the power key at the same time. Release the buttons once the device starts into Fastboot mode. Then, connect it to the PC using the original USB cable.
Step 4: Flash Patched Boot Image
If you're still not downloaded, we recommend you download the patched image file using the link we mentioned in step 1 and then place that file into the ADB folder on your PC.
Now, under the ADB folder, you can use your keyboard and right-click + shift key in any empty space to open a pop-up dialog box.
So, select the open PowerShell window here option. Basically, this will opens up the command prompt.
Now, you need to type in the command mentioned below and press enter key using your keyboard.
fastboot devices
This command will check and ensure that your device is connected properly or not.
Now, the most important step, you can type in the command mentioned below without any quotes.
However, keep in mind that in the below command, your patched boot image is named as nameofimg.
Now, type the following command:

.\fastboot flash boot magisk_patched.img

for Linux/macOS:

./fastboot flash boot magisk_patched.img
Also, don't forget to rename the patched-boot-filename to the exact name of the downloaded patched boot image.
Now, run the Magisk Manager app. Then, install Magisk zip.
Step 5: Verify Systemless Root on Your Device
Now, your Xiaomi A2 and A2 Lite phone is rooted to verify the systemless root on your particular device. You can install Magisk Modules. This will add some third-party features or apply modifications systemless. However, you can use the MagiskHide in order to hide root from root-detecting apps.
Note: The above-mentioned process may erase all your data, so before performing the mentioned steps make sure to backup your data.
Conclusion
So, that's how you can root your Xiaomi A2 and A2 Lite without using TWRP (with the help of the Magisk tool). So, now I think you have successfully rooted your device. Now, you can use yours as you like. You can also now overclock your device using third-party tools in order to enhance your system's performance. Meanwhile, if you have any doubts while performing the rooting process using the Magisk tool, let us know in the comment.