Facepunch Studios' Rust features a dynamic and adrenaline-fueled PvP system that requires players to use powerful weapons in order to survive. An excellent choice of weapon in the game is the assault rifle. This is a high-tier firearm that is in heavy demand among gamers. In fact, there are several groups in Rust that use the number of assault rifles they possess as a parameter for comparison with rival groups. Thus, despite its rather high amount of recoil, this is a weapon that demands a place in your arsenal.
Although it is possible to craft them yourself or acquire them at various places in the game, there are plenty of perils involved in the same. In this new guide, we will show you how to craft and find assault rifles in Rust.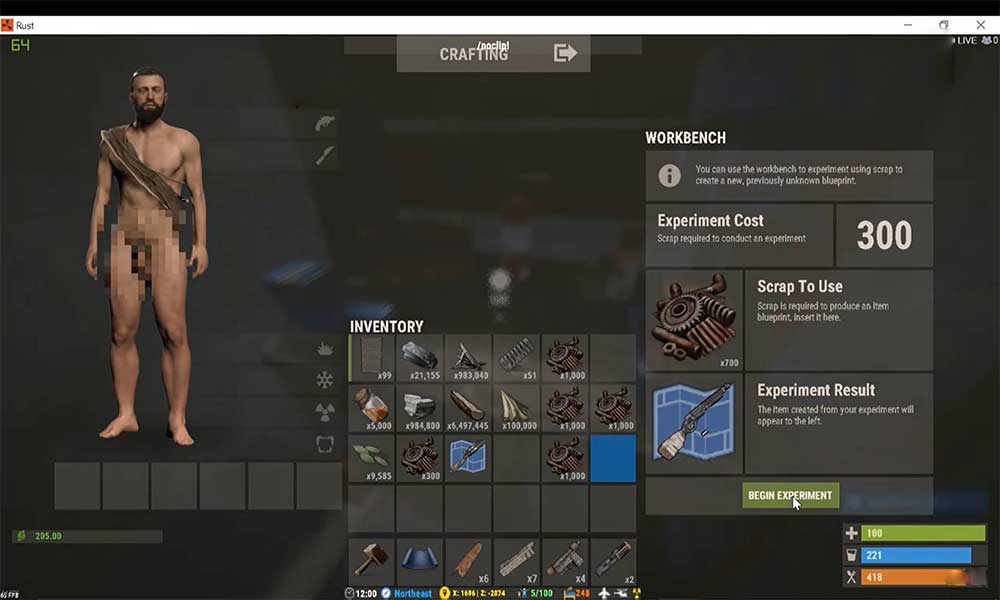 Crafting and Finding Assault rifles in Rust
You will require the following four core items in order to craft an assault rifle in Rust:
1 rifle body
4 metal springs
50 high-quality metal
200 wood
Of these, wood should be easy enough for you to collect. You will find the right amount of metal springs hidden in crates all across the map. There is also plenty of high-quality metal available from various sources in the game. You can obtain it from various crates (loot crates, elite tier crates, and military crates), as a supply drop item and from oil rig scientists. If needed, you can also recycle material from other high tier items and weapons. You will also be able to obtain rifle bodies from these places. Usually, they tend to turn up in an elite tier or locked crates. After you have successfully obtained all four required components, you will require a level 3 workbench to craft the assault rifle.
Additional Hints
In case you do not want to go with the procedure given above, you can also possibly acquire an assault rifle at one of the bigger bases. This weapon tends to turn up in cargo ships, oil rigs, and another similar tier 3 monuments. Keep in mind, though, that going to these places comes with a good deal of risk. That is because the bountiful items present over there tend to attract a number of other players as well. You are better off going there when the sounds of battle are clearly audible. In that case, you can wait for the attacking group to become significantly weakened from the gunfire, and then proceed to snatch their loot.
That is it for now. We hope our guide helps you acquire or craft your very own assault rifle in Rust. If you liked this guide, remember to check out our other Windows Guides, Gaming Guides, Social Media Guides, iPhone Guides, and Android Guides to read more. If there are any queries or suggestions, comment down with your name along with the email ID, and we will reply shortly. Also, subscribe to our YouTube Channel to watch awesome videos on gaming and smartphone tips and tricks. Best of Luck!