It's been just fa ew days since Samsung announced about their upcoming Samsung Galaxy S10 series, the company is ready to make yet another disclosure that is going to take the mobile world in its stride. We are pointing towards the first 512GB eUFS 3.0 storage that promises to deliver impeccable performance over the previous generation storage.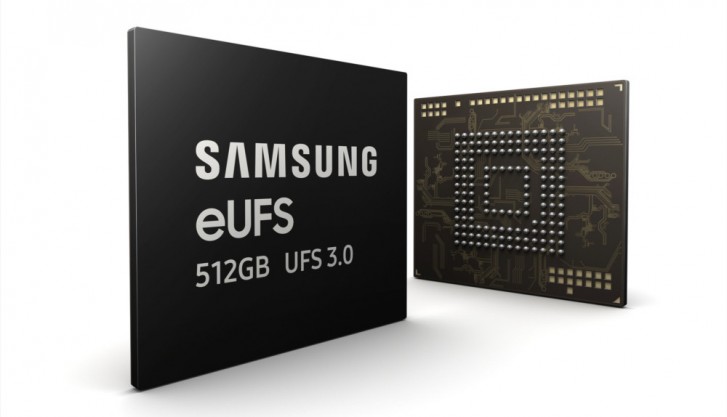 Samsung has begun mass production of the new 512GB eUFS 3.0 chips and according to reports in, the production is outperforming the eUFS 2.1 chips twofold as well. The Executive Vice President of Memory Sales and Marketing for Samsung Electronics went a step ahead saying the new standard has finally caught up with today's world dominated by ultra-slim laptops performance abilities.
The new 512GB eUFS 3.0 memory has the ability to stack eight of the fifth generation 512-GB V NAND dies while taking full advantage of the controller that delivers high performance. It has the ability to read speeds up to 2,100 MB/s, which is twice the speed that the current eUFS 2.1 chips deliver. Matter of fact, the read speed is four times faster than the SATA interface run on SSDs. The write speeds are expected to be around 410 MB/s, that too in the same SATA SSDs ballpark.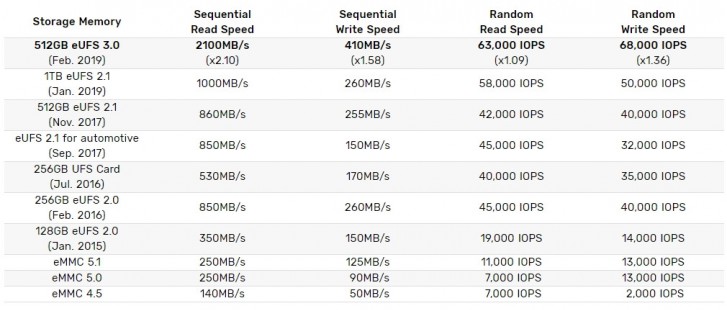 Even the IOPS seems to have some improvements like 63,000 random IOPS read and 68,000 random IOPS read. That's nearly 630 times much faster than the microSD card.
Apart from the 512GB chips, Samsung is also busy producing the 128GB chip and is also making plans to begin manufacturing of the 256GB and 1TB chips by the beginning of the second half of 2019.