Recently, it came into the spotlight when many of the Samsung Galaxy S10 users started reporting some weird issue regarding the AOD (Always On Display) on their S10 smartphone. An evident horizontal line runs through the AOD and no information was shown above the line. Moreover, this issue came with the latest update for the Galaxy S10. Samsung was not prompt in solving this issue. However, the company recently released an update that weighs around 15.83MB and has the version 4.2.51.3.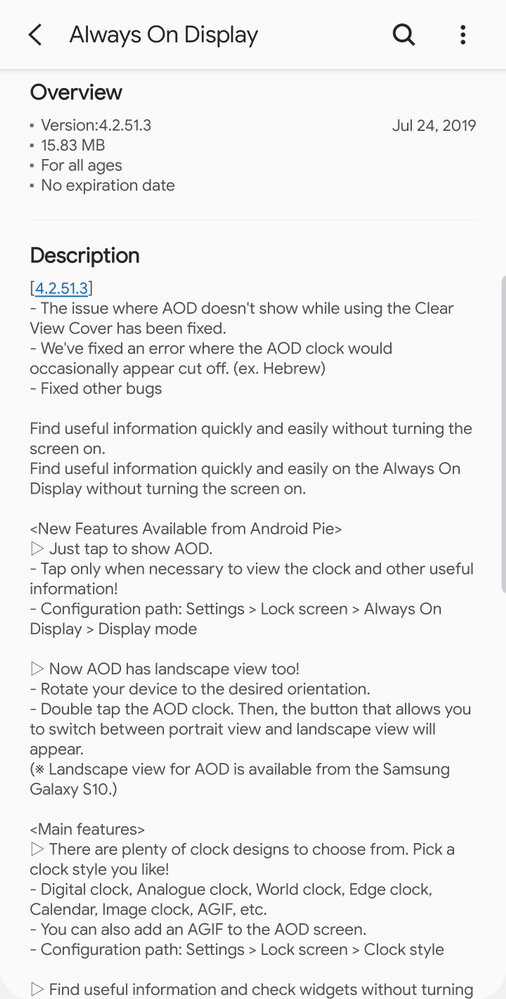 Moreover, after the installation of this new update, users have reported that the AOD issue was permanently fixed. Also, the cut-off problem on the AOD screen has also disappeared. Now, if you are also facing the same issue of cut-off with the AOD display follow the below steps to fix it;
Download the latest update by heading to the Samsung Galaxy Store.
Now, to update your AOD, Open the Galaxy Store app.
Tap on the Menu button on the top right of your screen.
Now, tap on My page.
Tap on the Update button for the AOD app.
You can also check out the Google Play Store for this update that fixes the AOD cut-off issue. Let us know in the comments whether you were facing this issue and used the above method to fix it or not?