Around a week ago, Samsung's upcoming flip phone surfaced on TENAA. It is the successor to the 2018 model W2018. The new variant will be called W2019. Recently, the Samsung Flip Phone W2019 live images leaked on the web. Below you can have a look at some of the real-life images of a person holding the W2019 device. There isn't much change to the design and it has a resemblance to its 2018 predecessor. It has two displays and a physical keypad. This 2019 flip phone goes by the code name Project Lykan.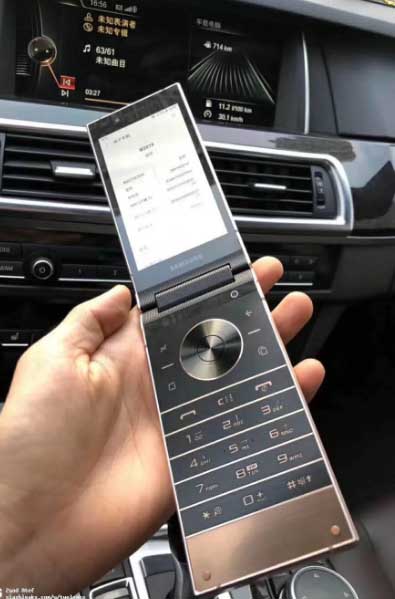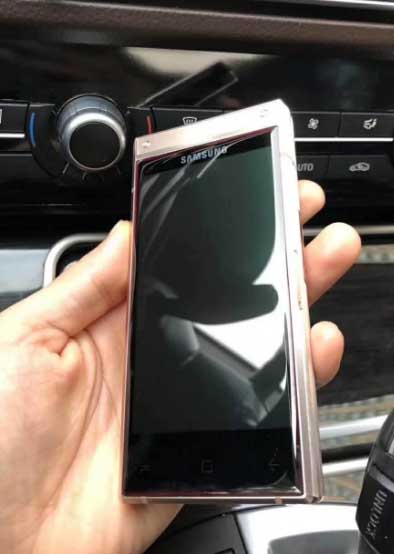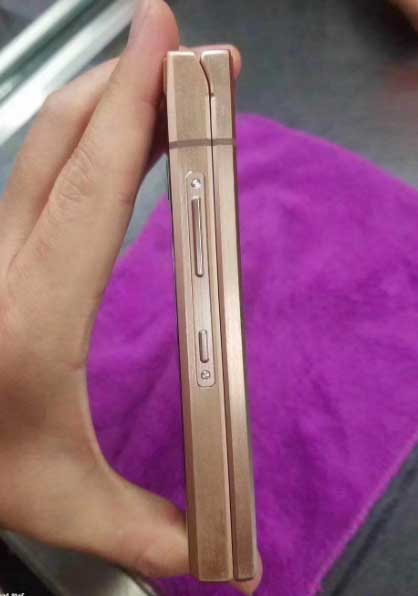 The rear panel doesn't have a fingerprint sensor, so we can expect the sensor to house itself on the side panels or it may be an in-display fingerprint. Upon flipping it open, the physical scrollers and keypad are visible. Apart from the volume rockers, it also comes with the Bixby button.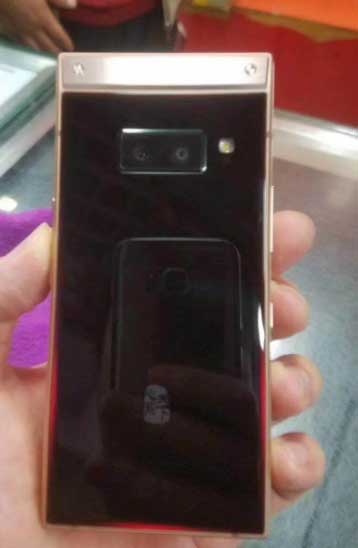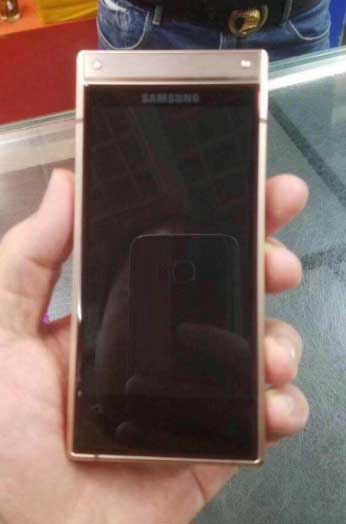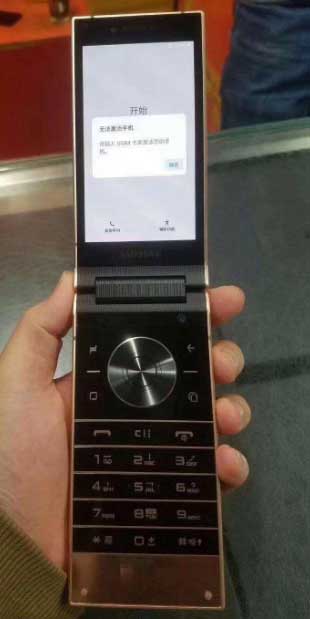 The Flip phone W2019 has already received its Bluetooth and Wi-Fi Alliance certification. Its rear camera has a resemblance to the camera set-up of the Note series devices. It will most likely to release in China as its predecessor the W2018 flip phone did. The W2019 may pack the Snapdragon 845 chipset from Qualcomm in terms of an upgrade as compared to its previous variant.
As per the pricing goes, the Samsung Flip phone may cost well over $2500 which can burn a big hole in your pocket. Samsung has been experimenting with its devices. Recently, it released the Galaxy A9 (2018) with 4 rear cameras. Prior to that, it also released the triple rear camera based Galaxy A7. Now, the W2019 flip-phone from Samsung is not really new but soon it may also become a trend in the smartphone industry throughout the globe.