Some of the users who bought Samsung's latest flagship Galaxy S9 and S9+ started complaining about defective displays in which some areas of touch are not being registered in Samsung's official forum and Reddit., and one Reddit user mentioned that this issue appeared in just three days after purchase.
As of now the problem is widely registered across S9+ devices and is addressed as 'dead spots'. User interaction across these dead spots is not registered which makes it difficult to the user as the area of the interface is the screen itself. These dead spots are not confined to a single area on the touchscreen.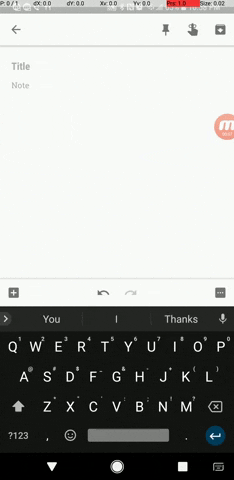 In the above gif posted by a Reddit user , we can see that the letter 'e' 'r' 't' are ignored because of the dead spot.
Increasing the sensitivity of the display seems a workaround to the dead spot, however contacting Samsung customer support for a replacement or a repair if you think your device is effected is the only permanent solution at this point.Speaking about the issue Samsung released a statement to Engadget that it is 'looking in to' the issue and mentioned customer satisfaction is its high priority.
In the words of Samsung
"At Samsung, customer satisfaction is core to our business and we aim to deliver the best possible experience. We are looking into a limited number of reports of Galaxy S9/S9+ touchscreen responsiveness issues. We are working with affected customers and investigating."