Samsung has always followed its belief on unveiling new smartwatches right on the onset of fall, to be more precise during the IFA trade fair and the 2019 is not going to be any different. The South Korean company is already on the makes of a new smartwatch which according to internal sources is being called Pulse.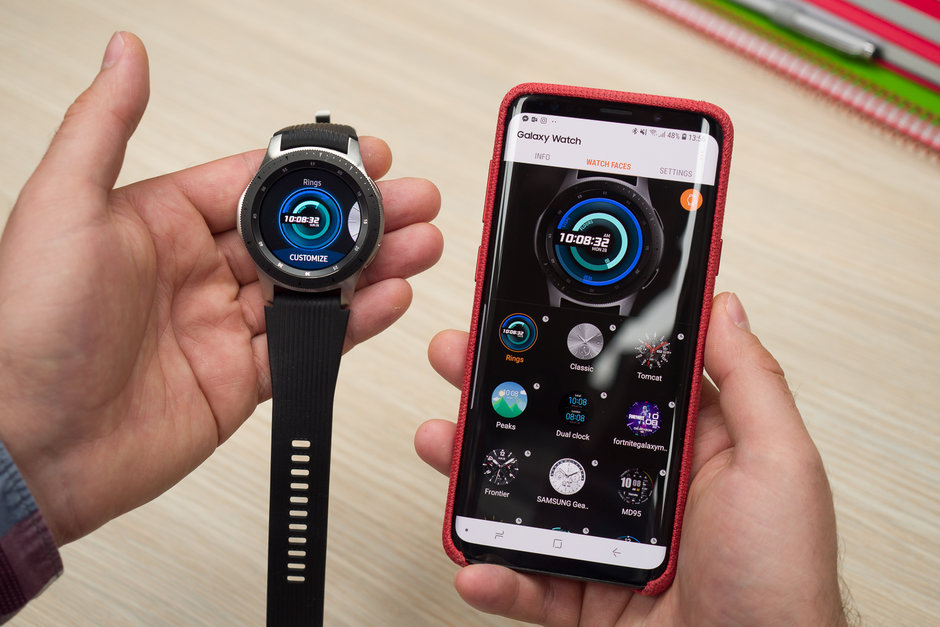 Matter of fact, the new Samsung Galaxy Smartwatch can even be called the Swiss Army knife in the world of smartwatches as it almost manages to do everything right from fitness tracking to sleep tracking, mobile payments and even some smartwatch functions as well. And, it maintains a good look while doing so.
There's no doubt Samsung has definitely come a long way since they released their Original Galaxy Gear. The best part about its look has been the point of the watches elegant design that makes them look like normal watches.
Anyhow, the new Samsung Galaxy Watch comes in 46mm with Bluetooth connectivity in silver with the Samsung Signature rotating bezel comes with a matte-black finish that blends in perfectly with the silver.
As for the display, the 46mm has a 1.3 inch AMOLED display and comes with a 360 x 360 resolution.
The Galaxy Watch uses the Exynos 9110 dual-core processors and clocked at 1.15GHz. While the Bluetooth version will support a 768 MB RAM with the LTE model doubling it at 1.5GB. As for the battery capacity, the 46mm variant is fitted with a 472mAh battery. According to Samsung's internal sources, the battery should last up to seven days.
Coming to the features, it will support an integrated speaker and shall have a microphone as well so you can easily send and receive not just phone calls, but text messages and voice dictation as well. The Galaxy Watch comes with a 4GB internal storage which is sufficient for some favorite songs, pics and some necessary apps on the go.
For those who love using Samsung Pay can be a little happy as yes, the watch supports the feature, but shall work only near NFC terminals. The watch still runs on its trustworthy Tizen 4.0 OS, which is good as the OS is intuitively optimized for the rotation bezels of Samsung Galaxy Watch.
Since the Galaxy Watch is meant for fitness tracking, it comes with a bundle of features. The watch is packed with 39 various workouts that include cardio, circuit training and weight training as well.
Also, another point to point out is Bixby integration. The Samsung voice assistant is going to give you your vital reminders in the form of Bixby. Now you will get Bixby notifications right to your smartwatch without having to open up your smartphone.
Now if you are wondering when you can get it well, the development began this month, still Samsung has plenty of time to release a high performance watch that can be expected to unveil by September/October.