Samsung's latest updates watch is more of a leveled version of what was released before this one. Just behind the four new Samsung smartphone stars that were showcased at the recently unpacked event, was the Galaxy Watch Active, Samsung's latest smartwatch The design, well, let's just say its neither aggressive nor chunky.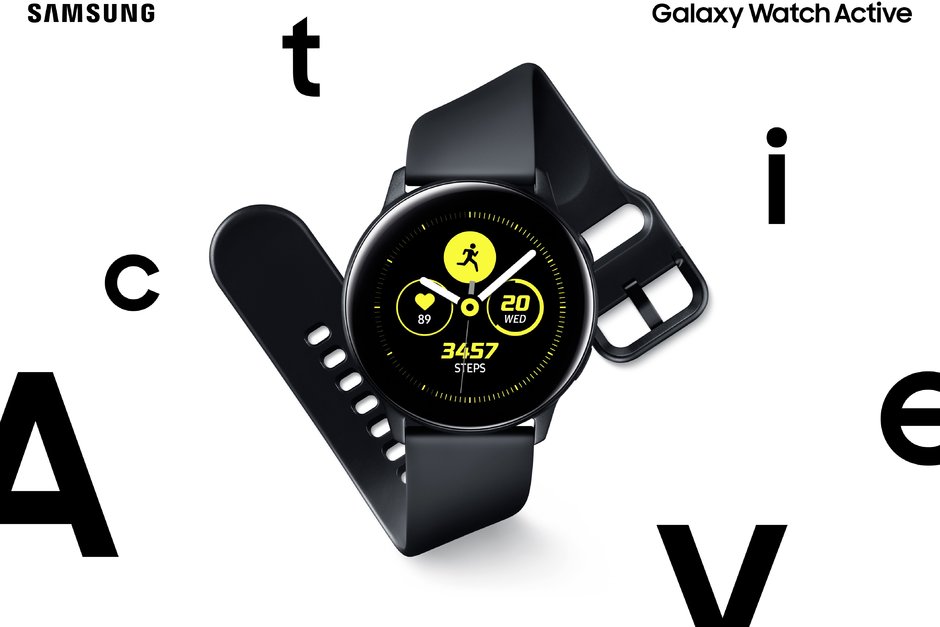 The rotating bezel has been removed which, has to be accepted as an aesthetic move and perhaps its a change worth it. Though, this time around, the Galaxy Watch Active is not showcasing itself as an analog watch; minus one control option, the watch relies entirely on its inborn swiping interface. You have to swipe lateral and sideways to use the various functions. Though, not sure, but looks like the watch functions much better than the last year smart watch.
For button lovers, you still get two buttons. One is for the home shortcut and the other assists in the on-screen controls. This also helps in doing wireless payments via Samsung Pay. The good part- the buttons don't protrude from the frame hence, you get a sleek looking design. A Gorilla Glass 3 protects the 1.1-inch screen and the smartwatch is water resistant, so no need to worry about that! Now, you can go swimming by just long pressing a button to activate its water-resistant mode and enjoy swimming while tracking your stats.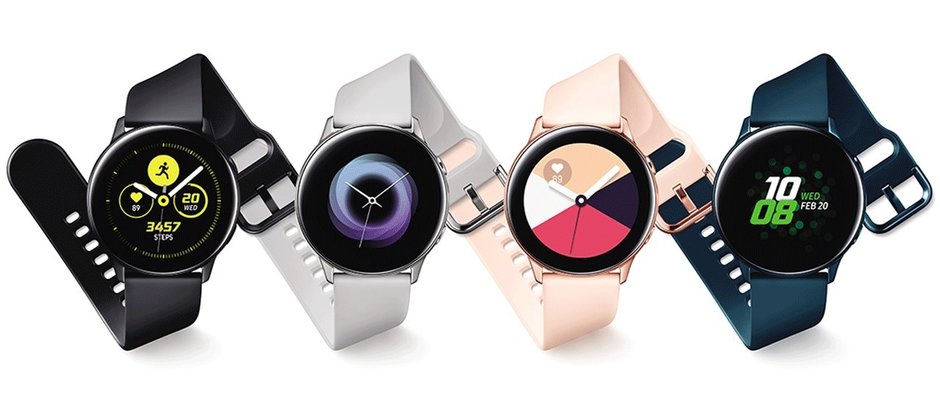 The watch will be available I'm silver, sea green finish, black and rose gold. The colors depend on the country's stock availability. The smartwatch comes with a soft plastic wrist strap that makes it ideal for exercises.
Features, well, its a Galaxy Watch Active and Samsung know how to keep their brand name above rest. The fitness tracking feature is revamped so, now you can monitor your stress levels and blood pressure as well. Yes, the previous heart rate monitoring is still available. Your blood pressure stats will be paired with a mobile app so you can keep track on your stress levels. When your body gets pressured, the watch will show you exercises that will help you calm down plus other techniques to calm down.
For the workout users, the upgraded fitness track features will be able to take stats from your straightforward exercises like rowing, running and biking as well. You also can choose from a list of 39 other activities as per a report from Samsung. In case, you are wondering which well, you can choose from push-ups, bench presses and even burpees. You can also use the simple icon to swamping the four most sports you do for exercise.
OK, the watch may not be a game changer, but its definitely a revamped aim towards being a fitness smartwatch. Though the chunky bezel was considered as Samsung's wearable USP, not sure how many actually bought the device for that, nevertheless, the sleek and sporty look might just give the Samsung Galaxy Watch Active a new stand in the world of the smartwatches.