Lately, Samsung has been concentrating a lot on providing a better camera set-up in its devices. Taking its camera experimentations one step further, today Samsung Launches ISOCELL Image Sensors. These are two pixel-image sensors of 0.8-micrometer (μm). One of them is a 48-megapixel (Mp) Samsung ISOCELL Bright GM1 and another one is the 32Mp ISOCELL Bright GD1. The new sensors will enter mass production later this year. This means the 2019 smartphones from Samsung will pack these sensors.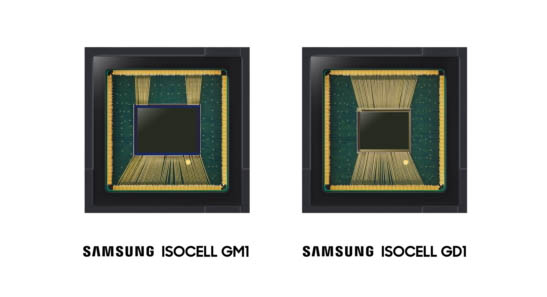 Samsung Launches ISOCELL image sensors to enable greater design flexibility. It will allow the camera module manufacturers to build smaller modules and bring more pixels into existing designs. As a result, it allows the smartphone makers to maximize the space utilization thus incorporating slim and bezel-less framework.
Both the new sensors GM1 and the GD1 sensors are based on the ISOCELL Plus pixel isolation technology. It optimizes performance for smaller-dimension pixels, making them suitable for the trending super-resolution multi-cameras set-up. Also, the Tetra cell technology is used where four pixels merge together to increase light sensitivity. This allows the GM1 and GD1 to deliver light sensitivity same as a 1.6μm-pixel image sensor at 12Mp and 8MP resolution. These new sensors also support Gyro-based electronic image stabilization (EIS) for fast and accurate image capture without quality loss.
The GD1 sensor incorporates an HDR feature to deliver more balanced exposure, richer color, and finer details. It is very helpful during shooting selfie-videos or streaming live video content in a low-light environment. Samsung recently dropped the Galaxy A9 2018 which has 4-rear cameras. So, in the coming days, we can expect more such devices with multi-camera set-up teaming up with the new GD1 and GM1 image sensors. Samsung is going to bring the revolution in fine-tuning the camera experience with its new sensors.