As usual, Apple made the new launch this year too. When all the eyes went directly to the all-new iPhone X at the first, the price tag hit them so hard. This has led a lot of users to think about the iPhone 8 plus, and it is never too bad. The new processor and camera will stand similar to the iPhone X, the only plus point visible on iPhone X is the design. So now you bought the new iPhone 8 plus, and think what happens when you drop it in water. We will teach you how you can save your iPhone 8 plus from water damage.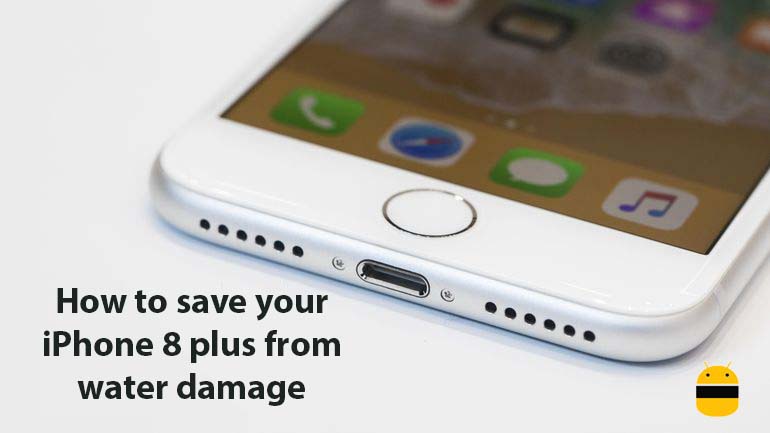 Steps to save your iPhone 8 plus from water damage
The first reaction when you drop your device on water is a shock. If you are going to stay shocked you are going to lose your device forever. S act fast and follow the steps given below as fast as you can.
Step 1: power off the device
The basic thing you should do is powering off the device. This is important or else there are chances of circuit board getting short-circuited. You should do this step as fast as you can to save your device.
Step 2: remove all cases and covers
If you use any cases or covers make sure you remove it fast. This will help you to get rid of water and not allowing water to stay on the surface, which will increase the chance of damage.
Step 3: dry off the device
Now you should get rid of any visible water on the surface and inside of your device. You should shake your device well and wipe it with a cloth. A hard cloth will do a better job here and take off all the water
Step 3: use water absorbents
Even if you wipe your device with a cloth, there will still be water content which when stay unattended can cause serious damage. In this case, you can use water absorbent materials and keep your device in it overnight without powering on. The best material to use in this case is silica gel, but if it is not available you can use rice.
Step 4: check
Now you can check if your device is working properly or not. If not take it to a professional expert to repair it.
I hope this guide was useful in understanding how to save your iPhone 8 plus from water damage. If you have any queries or feedback, please leave a comment below.