Smartphones are gaining popularity all over the world. It not just designs and style that has contributed towards their success but the fact is in present time smartphones are equipped with some amazing features no one can imagine. One example is screen mirroring which is one of the best available features on LG V30. In case you have no idea about what exactly screen mirroring is, you can get it from this post. Screen mirroring is actually a feature that enables you to display the content of your phone on a TV screen. This may seem strange, but it is actually true. In this post, I will guide you on how to screen mirror on LG V30 simply.
Because this is a default feature in the device, you need not to worry about anything. It is possible for you to keep up the pace without worrying about anything. All you need is to have the right tool or the software to get the favorable fortune in this matter. The LG V30 screen can be accessed on a TV either wirelessly or with a hardwire connection. The procedure is simple. Check it out below.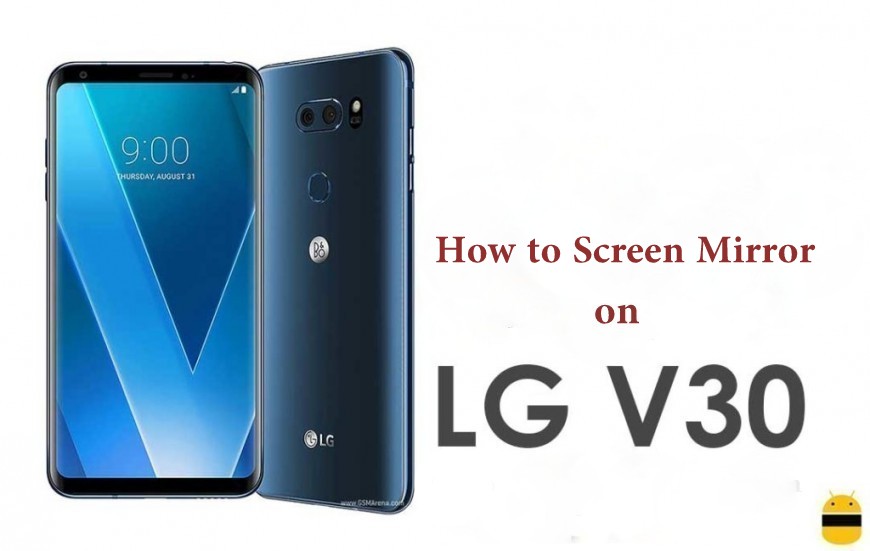 How to Screen Mirror on LG V30
The very first thing you need to do is buy an LINKMHL adapter that should be compatible with LG V30.
Next is to attach the LG V30 to the adapter.
After this, plug the adapter into a power source.
Once done get a LINKstandard HDMI cable LINK to connect the adapter to the TV's HDMI port.
Finally, switch the settings on the TV to be able to display video from the HDMI port you are using.
Once done, the TV will mirror your phone.
So this is how you can screen mirror on LG V30. It must be kept in mind that in case you are using an old television, you need to buy an adapter accordingly. Don't forget to read the complete instruction booklet that comes with the device.