Every budding pirate's first step into the story mode of Xbox Game Studios' Sea of Thieves starts with the Shroudbreaker Tall Tale. An important part of this chapter is the Magpie's Wing, an ancient ship that once belonged to Ramsey Singh, aka the Pirate Lord, and is also the first vessel to enter the Sea of Thieves. The ship met its end while trying to locate the Shroudbreaker.
In order to complete the Shroudbreaker quest, you will have to locate the ruins of the Magpie's Wing and obtain the ship's logbook and progress further. We have come up with an all-new guide to help you locate the remains of the Magpie's Wing in Sea of Thieves.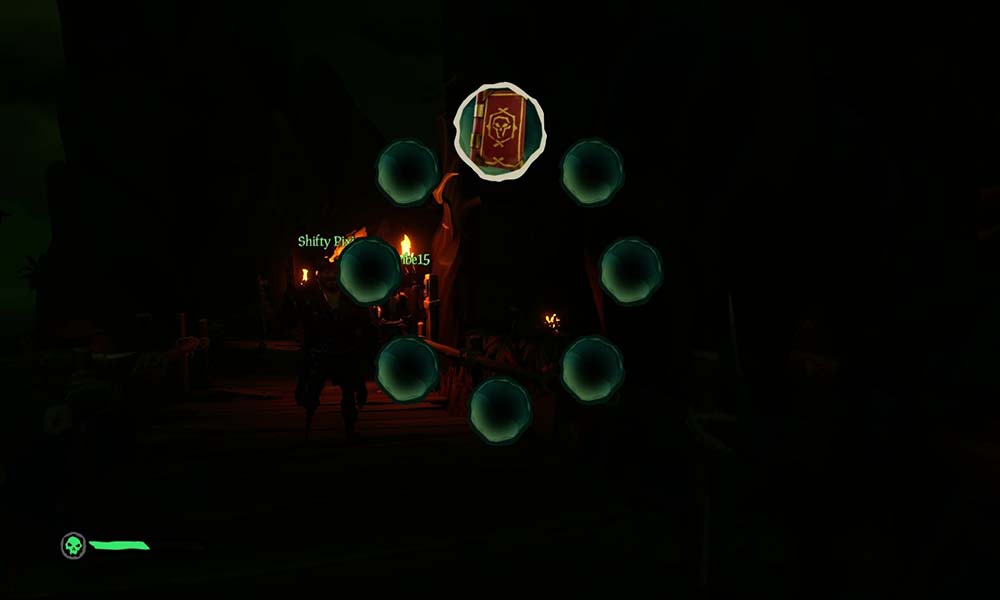 Finding the Magpie's Wing in Sea of Thieves
After accessing the Shroudbreaker and starting it up, you will take up a book. Hit the RB button produce a wheel of objects to open it. This book will help you get clues necessary for your quest and will be updated every time you accomplish an objective. The very last page will feature the first objective – to find the wreckage of the Magpie's Wing.
You shall now receive a map with two islands drawn upon it. In order to decipher the present location of the Magpie's Wing, you must read this book in your own map radial on your ship. Click on the book and go through its pages. You will discover there that the Magpie's Wing went down between Crook's Hollow and Crooked Masts. The ship's logbook also sank along with it.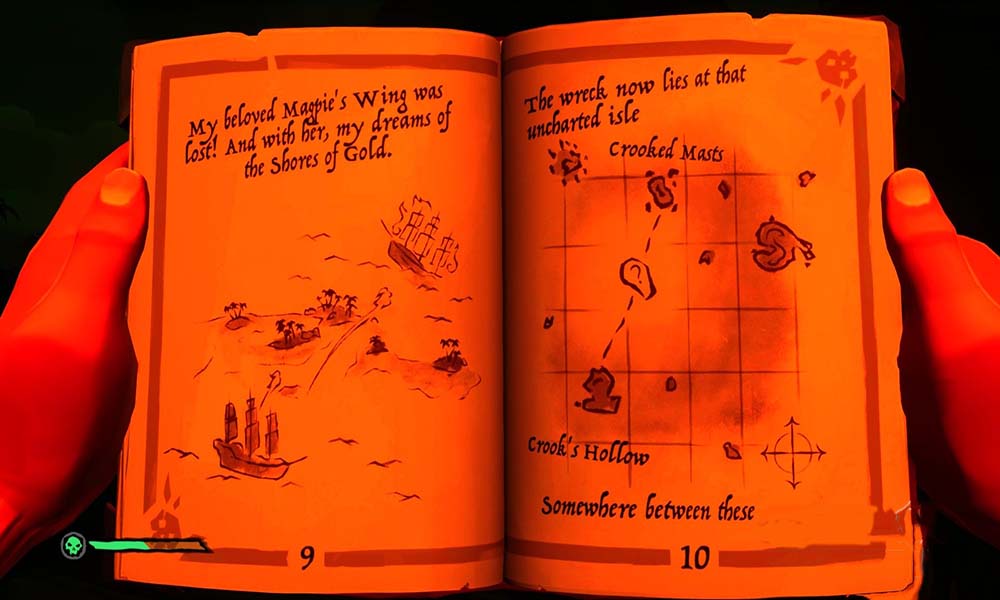 Now mark the point halfway between the two islands on the map (N13) and steer your shop to that place. You will come across an uncharted island there. The wreckage of the Magpie's Wing lies just a bit away from the north-western coast of this island. Find the Captain's Quarters in the ship's ruins and retrieve the logbook. This will add some extra pages to your quest book.
When you check its latest page now, you will see a record of all the locations visited by the Magpie's Wing. Now, you will have to go back to your island map and visit each of these places sequentially until you get to your destination.
We hope our guide helps you successfully get to the Magpie's Wing in the Shroudbreaker quest of Sea of Thieves. If you liked this guide, check out our PC tips and tricks, Games, iPhone Tips and Tricks, and Android Tips and Tricks for more. Subscribe to our YouTube Channel to participate in our $150 giveaway contest. Likewise, if you have any queries or feedback, do comment down below with your name and e-mail ID. Thank You.