Text messaging is a very common thing today. From personal info to work-related information, everything is transferred through text messages today. The reality that text messages are faster and easy to send than emails and other services make it a clear winner. From normal ten line messages send with a lot of effort at a time is now not seen now it is easy to type messages with a customizable keyboard. It can be made more engaging with the use of emojis. Like those many extra features made text messaging very popular among smartphone users. A new cool feature is the ability to send handwritten messages. Here is an article which will give you an idea on how to send handwritten messages on iPhone X.
A handwritten message is a cool feature available on iPhone X. it lets you transfer messages in form of handwritten notes or hand-drawn images on your device screen. It is a great feature which let you create engaging messages which can be sent to your dear ones. The handwritten messages won't cost anything extra than a normal message and are easy to create and send.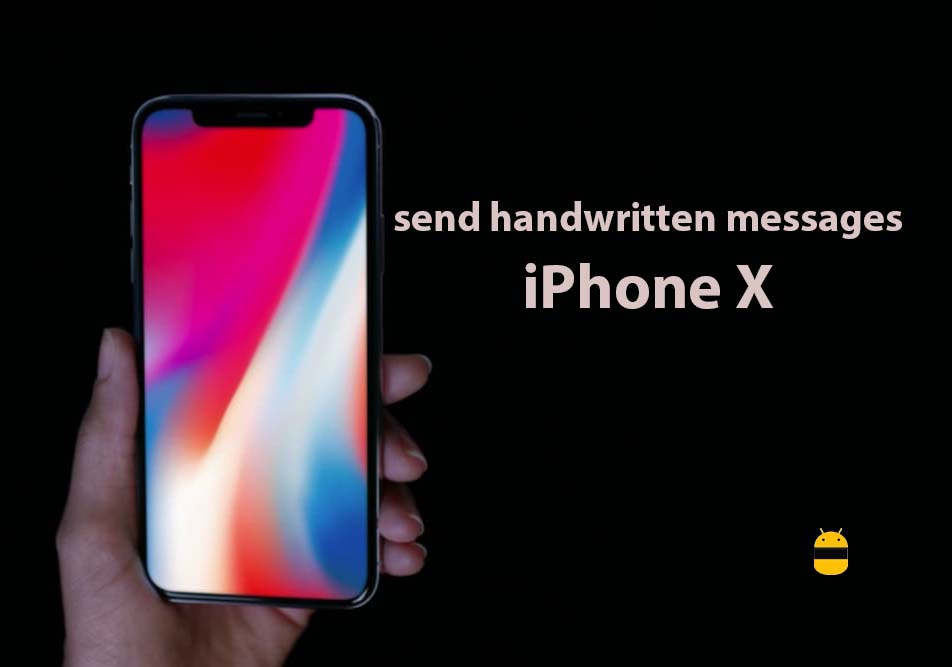 Steps to send handwritten messages on iPhone X
Sending handwritten messages on iPhone X is easy. iPhone X keyboard itself has a handwriting canvas in which you can draw anything with the use of fingers. You will have to switch to landscape mode on your iPhone X to send handwritten messages. The steps to switch to landscape mode on iPhone X are:
Go to the home screen of iPhone X
Swipe up to bring up the control center
Click on the lock sign button to enable screen rotation
Now you can send handwritten messages as landscape mode is possible. To send handwritten messages, the steps you need to follow are:
Open the messages app on your iPhone X
Tap open the chat where you want to send handwritten messages
Turn your phone to landscape mode
Click on the canvas button to bring up handwriting canvas
Draw using your fingers on the canvas
Click on send
I hope this guide was useful in understanding how to send handwritten messages on iPhone X. If you have any queries or feedback, please leave a comment below.