With the popularity of smartphones, any information is available for you today. But the information available in the vast network of the internet can sometimes be a bad influence for some people. Kids are the major group who get affected by these kinds of information. In the world of kids who are more proficient in using smartphones than the adults the chances of them getting exposed to unwanted content is really high. Knowing these many manufacturers have included an option to save kids from accessing such information or doing something with the smartphone which they are not supposed to do. Apple provides such a mechanism which has been proved to be effective. This article will let you understand how to set parental controls for family sharing on iPhone X.
The family sharing and parental control options available on the iPhone X has greater advantages. More than just being able to share things, family sharing even let you control many things your family members do with their smartphone. The family sharing makes it compulsory for their kids to resume any download only with the permission of the guardian. There are also options available to restrict many apps or services for kids.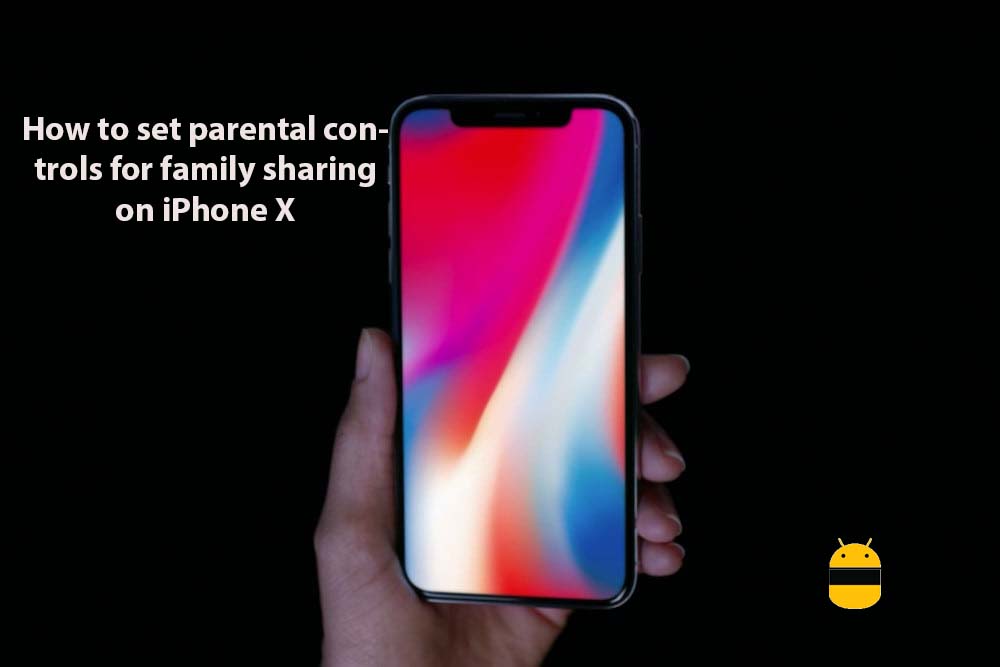 Steps to set parental controls for family sharing on iPhone X
iPhones have special features for the safety of kids, especially for those below 13 years. iPhone won't accept apple ids for children below 13 years and in this case, they need to create a special child id. This should also be added to family sharing so that the parents can have control over the smartphone usage of kids.
How to create a child id
The steps to create child id are:
Open settings on your iPhone
Tap on your name
Tap on family sharing
Tap on create an apple id for a child option
Tap next
Enter the birthdate details of the child
Agree to the parent privacy disclosure
Give a security code
Tap next
Enter the name of child
Tap next
Enter the preferred name for email id
Tap next
Tap create
Enter a password and tap next
Select security questions and tap next
Tap to share location if you want to or tap not now
Agree to the terms and conditions
Again tap agree
Now the id can be used to sign in on the child's device.
I hope this guide was useful in understanding how to set parental controls for family sharing on iPhone X. If you have any queries or feedback, please leave a comment below.