With the increasing popularity of LG V30, more and more people are showing interest in knowing the key features it has been equipped with. There are certain things in fact, which makes it simply the best device to be adopted in the present time. In this post, I will show you how to set the custom ringtones on LG V30. This will probably help you to know assign every caller in the contact a unique ringtone and you can simply know who is calling when the phone is away from you.
This is actually a basic feature but is becoming very trendy these days to have your phone with a new melody every time a call is received. Doing this is actually very easy due to the TouchWiz technology LG V30 has been equipped with. There is nothing much you need to do actually and everything will be best when you set the custom ringtones on LG V30. It must be noted that there is no need for you to download and install any app for this. The feature is available by default in the device. Check it out below.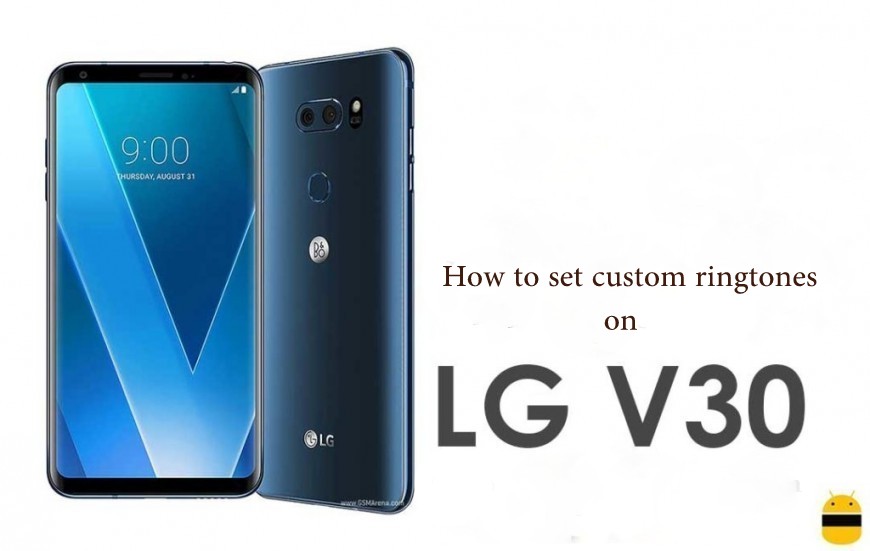 How to Set the Custom Ringtones on LG V30
First of all, unlock your device simply
Next is to open the Dialer app.
Scroll down and look for the contact you want to have a custom ringtone
Press the pen-shaped icon appears to edit the contact.
Next is to press the "Ringtone" button.
You will see a popup window will appear with all the available ringtones.
Search and select the one you want to assign to it.
You are done
It must be noted that you need to choose every contact one after one to assign a custom ringtone. It may take some extra time but you can simply enjoy a new melody every time the phone rings. It is also possible for you to assign a specific ringtone for all other calls or numbers not in your contact list. This helps you to recognize that the caller is unknown or hasn't been in your contact list.