The modern world is full of surprises and features that make your life a lot easier. From calculators to computers and then to smartphones the technology has evolved into much more simpler looks. The main objective of the new technological innovation is nothing but making day to day tasks easier. One recent technology innovation which came out was really cool and will drive more users to it. This innovation is the smart home technology. Making it possible by use of Home Kit accessories by Apple this can make the man even lazier. This article will teach you How to setup and use Home Kit accessories with iPhone X.
Imagine a whole smart home which works like a small obedient kid obeying all your commands. It is really going to be awesome and that is exactly what Apple is trying to do. Started coming out in the year of 2015 Home Kit accessories are starting to take up homes of many people. These are accessories specially tested and certified by Apple and once kept in your home you can easily control them with your iPhone. The accessories range from normal lights to even the door locks. You can either use voice command with the assistance of Siri or use the Home app specially designed for this purpose.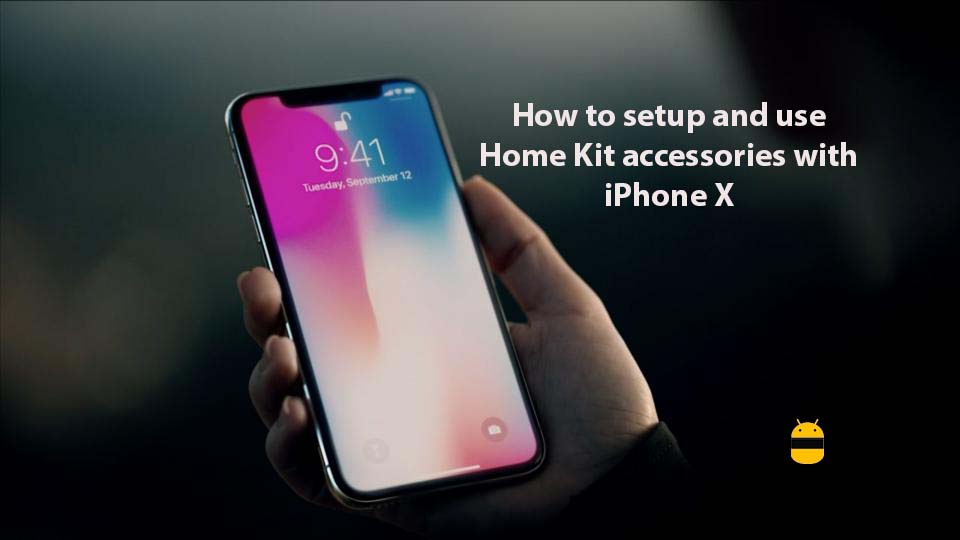 Steps to setup and use Home Kit accessories with iPhone X
Although the whole technology is something really complicated to hear for a common man, it is easy to use this. You can set up the accessories following some simple steps and once done you can use it using your voice or taps on the screen.
Steps to setup Home Kit accessories using iPhone X
Apple is a company giving high priority to usability, made it really easy to setup Home Kit accessories with the iPhone. The steps you should follow are:
Power on the accessory
Connect it to the Wi-Fi or Ethernet, based on what it supports
Download the supported accessory app on your iPhone X
Open the app and follow the instruction
When asked enter the product activation code, which can be found on the box of the accessory
How to control Home Kit accessories on iPhone X
Once the setup is done you can use Siri or the app supporting the accessories to easily control them. In most cases, the native Home app itself can be used to do this job.
I hope this guide was useful in understanding how to setup and use Home Kit accessories with iPhone X. If you have any queries or feedback, please leave a comment below.