The year of 2017 was full of surprises for the smartphone market as a whole. We have a lot of new features added to various smartphones. Many manufacturers have become popular in the competition pushing back the old giants in the market. We have seen a lot of new trends which includes changes in the design, features, and the algorithms used. One of the big names on the smartphone market HTC was less heard in the last year of new trends. But as the new year starts HTC seems to be using the so long hidden swords to come back strongly into the heavy market competition. The latest HTC U11 is surely a device with the unique touch of HTC U11 bringing in new trends. The edge sense technology which is new and unique and the Sense Companion matching the trends of the learning algorithm is clearly what HTC will be using to come back to the old good sales. In this guide, we will talk about the steps to setup and use the Sense Companion on HTC U11.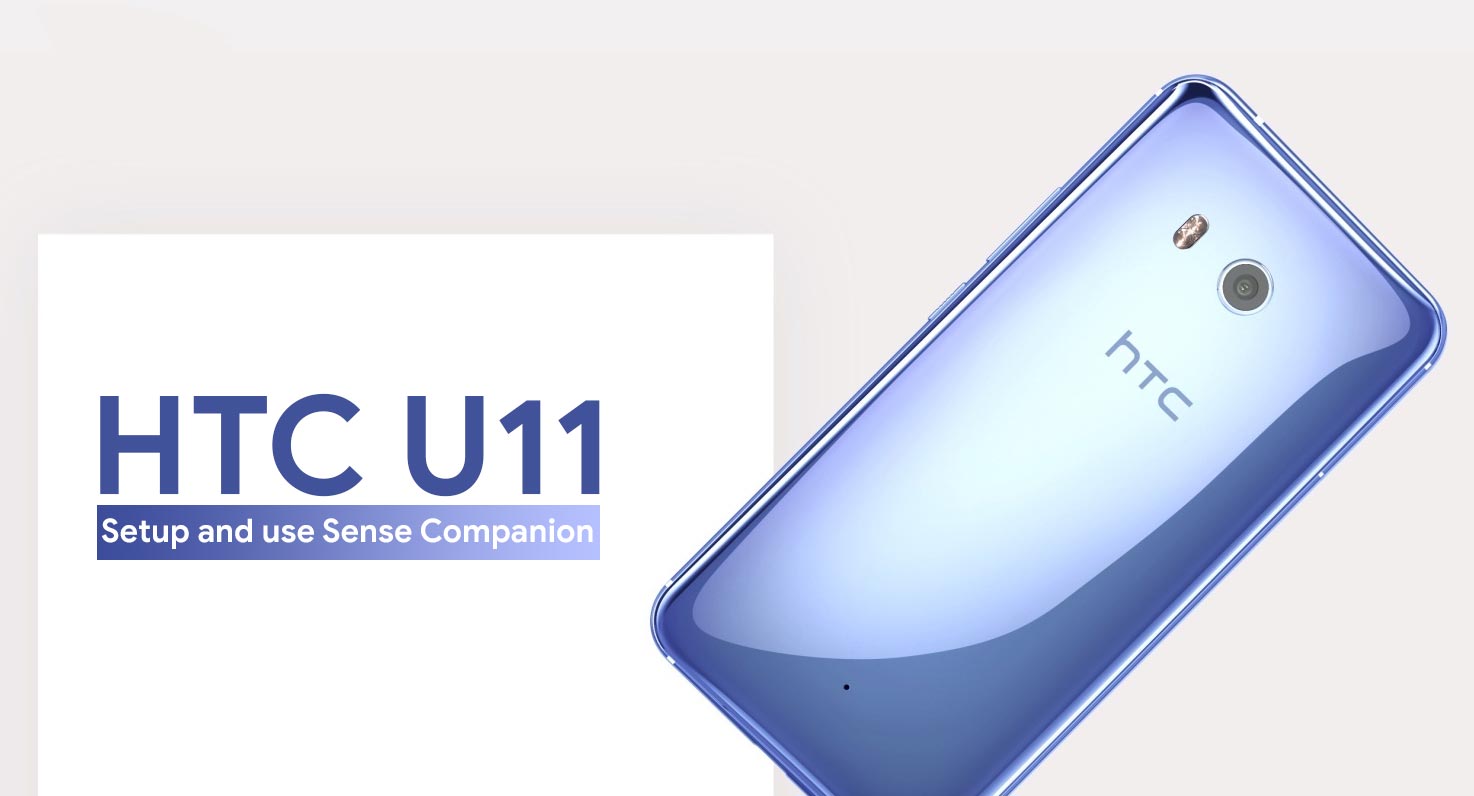 Steps setup and use the Sense Companion on HTC U11
We have seen new learning algorithms used for many virtual assistants by many smartphone manufacturers recently. Everything started from the popularity of Apple's Siri, which then followed by Samsung's Bixby, Google's Google Assistant, and a lot more. HTC joins the club with the all-new Sense companion. The manufacturer claims that the Sense Companion is coming with a strong learning algorithm which will help it serve you better as time goes. This companion will let you know about the weather conditions, reminds you of calendar events, will notify you when your battery goes down, and still a lot more. HTC's Sense companion is a true companion as the name suggest and is unique from all other virtual companions.
Steps to setup Sense Companion on HTC U11
Open the app drawer
Tap on HTC Sense Companion
Tap continue
From the list of permissions select the preferred ones. It is recommended that you give all the permissions for a better experience.
Tap next
Sign in and link your HTC account
Tap continue
Steps to use the Sense Companion on HTC U11
Using HTC Sense Companion is really easy. You will be notified about a variety of things as a bubble similar to the Facebook messenger chat head. You can simply tap open the bubble to get information.
I hope this guide was useful in understanding how to setup and use the Sense Companion on HTC U11. If any queries or feedback, please leave a comment below.