Recently Apple has released the stable version of iOS 15 with a bunch of new features and improvements. Although the latest iOS version is all about improvements and additional features, some users aren't happy with this update as of now. There are plenty of bugs or stability issues happening to the iOS 15 users. Meanwhile, multiple reports are coming out that SharePlay is not working on the iOS 15 update.
So, if you're also one of the victims then make sure to follow this troubleshooting guide. According to plenty of affected iOS 15 users, the SharePlay or Screen Share feature on FaceTime doesn't work properly after installing the iOS update. Meanwhile, some users have already reported the same on Twitter, and the Apple Support handle has replied with the necessary info on it. You can check it out below.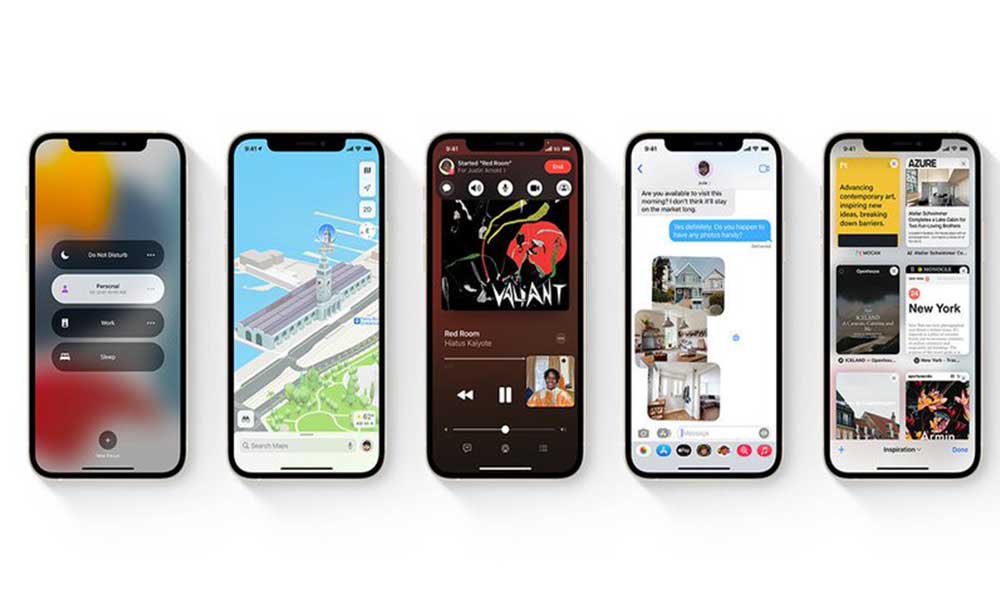 How to Fix If SharePlay Not Working on iOS 15 Update?
We know how exciting the new iOS 15 features are, and we're happy to help! SharePlay will be available later this fall. You can see more about this here: https://t.co/LZEY3n2WlR

— Apple Support (@AppleSupport) September 21, 2021
We'd like to help with your concerns regarding screen sharing. SharePlay: Share your screen is not available until later this fall. Please see our resource here: https://t.co/exfzzSjHUW for more info about iOS 15 features and their availability.

— Apple Support (@AppleSupport) September 21, 2021
So, it seems that Apple didn't include the SharePlay feature on FaceTime yet on iOS 15. According to the Apple Support team, the SharePlay feature will gonna be included later this fall. It basically allows users to share the screen, watching movies or TV screens, and listen to music with friends or families via a FaceTime call.
Although the feature was first introduced in the WWDC 2021 event, users are unable to use it as of now until Apple pushes it via OTA updates in the upcoming months or so. However, there is no specific timeframe given yet by the Apple Support team for this specific matter. So, we can say that it'll take some time to receive such a feature widely.
Apple has recently released an iOS 15.0.1 update that only provides bug fixes and still there is no sign of having SharePlay in this build. Meanwhile, some reports are coming out that the beta users can get into the iOS 15.1 Beta 2 which has the SharePlay feature a lot more stable than before.
According to an article from Bloomberg, Spotify is preparing for SharePlay support for iOS 15. They've also mentioned that Spotify has complained multiple times about Apple policies, Apple Watch app issues, and rejections. Apple just has announced iOS 15.1 Beta 3 release notes and it still doesn't have the SharePlay feature.
That's it, guys. We assume this guide was helpful to you. For further queries, you can comment below.