Action-adventure game is something that personally, excites me as all other gamers across the world. Though there are several titles to choose from in this genre, getting our hands on the best titles becomes somewhat difficult due to such a barrage of games available. However, one of the popular multiplayer action games is the Sea of Thieves, which was initially released in 2016 is developed by developer Rare and published by Xbox Game Studios. You have to complete several tasks in the game in order to become a pirate legend. Notably, the game is available only on the Xbox One and Microsoft Windows platforms. You can do everything you wished to do as a pirate including, sailing, fighting other pirates, exploring uncharted lands, and looting to survive.
Sea of Thieves is a first-person multiplayer game in which you can connect with your friends and gain their help to explore an open world via your very own Pirate Ship. Microsoft released the game in 2018 and is a commercially successful game garnering around 10 million players as of January 2020. If you are player of the Sea of Thieves game and are looking for getting the Stronghold Key then, you are at the right place. As in this post, we will guide you on how you can get the Skeleton Stronghold Key in Sea of Thieves game. To give you an overview, the Skeleton Stronghold Key is used to unlock the Fortress Vault. So, if that has got you intrigued, then let us get straight into the article itself: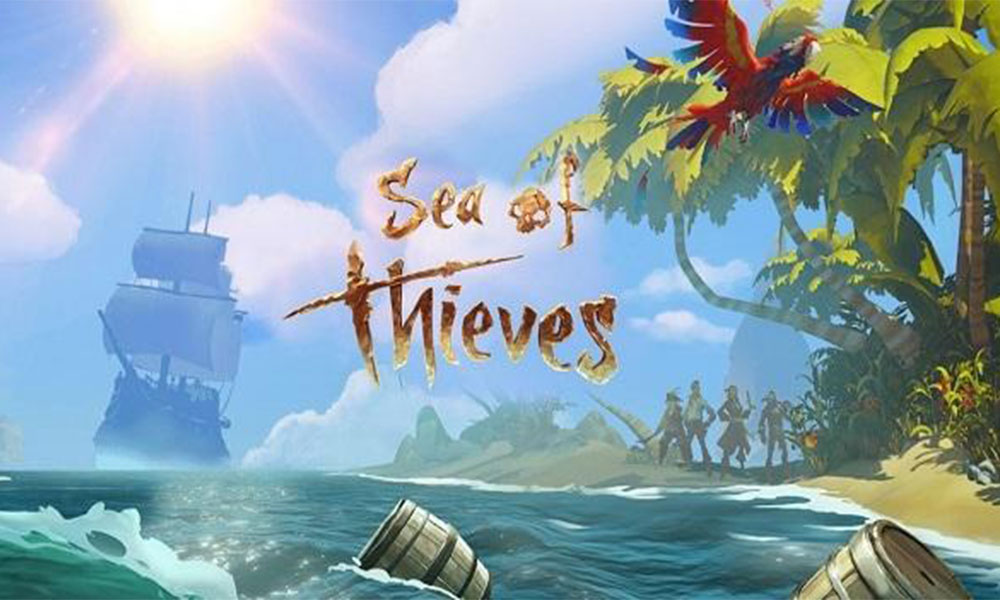 How to Get Skeleton Stronghold Key in Sea of Thieves?
Skull Clouds, which have those menacing green eyes and are in the form of a cloud-skull that hovers up over your head indicates that a Skeleton Ford raid is going to happen. These are tricky, public events, and anyone in your team can sail and join this event. However, more that it requires a whole lot of coordination and planning if you wish to take down the Skull Clouds. But, all these efforts are not will not go down in vain as once you have defeated the Skeleton Lord boss in the final wave of the Skeleton Fort, you will be rewarded with a Stronghold Key to unlock the Fortress Vault.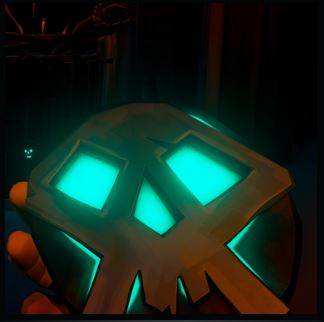 From the name itself, you might have guessed the importance of the Fortress Vault, as unlocking this vault will give you access to a special store full of valuable treasure. But, this task is not easy and you are required to have a perfect plan before you can take down the Skeleton Boss. And in order to that, you can follow the steps below:
Prepare for the Skeleton Forts Raid
Stock up your supplies: This goes without saying that you need to stock up your supplies before you think of heading over to the Skeleton Fort. Make sure to max your health and other stats and also make sure that all your weapons are stacked and fully loaded.
Gather a Crew: A minimum of 3 crew members is required if you wish to take on the Skeleton raid but, we would advise you to go with 4 if possible because that makes the job a bit easy. If you are riding solo, then make sure to ask for help from other pirates in the open world, but do a background check to avoid betrayal or getting killed.
Reach the location: As the Skull Cloud is visible to anywhere in the Sea of Thieves game, you actually have to make your way to the exact location by sailing which could take some time for you to reach.

Make planned attacks: So, once you are at the Skull cloud location, make sure that you have divided the task of firing cannonballs at the Skeleton and repairing the damage. Moreover, as you get closer your aim will significantly be more accurate.
Have an escape route: You need to park your ship somewhere safe or a place from where if things go south, you a chance to escape without getting killed.
How to defeat Skeleton Forts and get Stronghold Key
Once the preparation is done, you can go ahead and get ready to face the Skeleton Forts in order to grab the vault key to gain access to the ultimate treasure in Sea of Thieves.
Keep the ship afloat: Make sure that you have at least one member of your crew defending the ship which will also make sure that your pirates have a place to respawn and it will maintain a steady flow of pirates charging onto the land to keep the attack alive.
Defeat the Skeletons: Note that you will get the Stronghold Key after you defeat the last wave of Skeletons. So, there are several waves of Skeleton attacks that you have to go through. On land, you will have to deal with 5 types of Skeletons:

Basic Skeletons: Same as you would find in the other areas of the open world
Metal Skeletons: Made our of solid treasure and can absorb heavy damage and can cause heavy damage too. But, are slowed by water. So, throw water and lead them to the pool of water and take them down with an explosive gunpowder barrel.
Seaweed Skeletons: These are speedy-zombie skeletons that you need to take down fast. They are powerful in the water. So, to defeat them, make sure to keep them out of the waters.
Black-boned Skeletons: You have to give a talk to one of your pirate crew members to keep shining a lantern all the times if you want to defeat the Black-boned Skeletons, as they are vulnerable in the light or keep fighting till its daybreak.

Grab your Stronghold Key: Once you have defeated the Skeleton Captain, head over to the remains, pick up the vault key, and then head over to the main tower's central keep to open the vault and loot the ultimate treasure.
So, there you have it from my side in this post. I hope you guys liked this complete and comprehensive guide on how you can get your hands on the Stronghold key by defeating the Skull Cloud Skeleton captain. Let us know in the comments below how helpful this guide was for you in Sea of Thieves game and whether you were able to loot the ultimate treasure with the vault key or not? Until the next post…Cheers!