Call of Duty: Warzone has a wide range of weapon mods to choose from, and we get new additions to the weapon mods list regularly. The best thing about this mods is that you can customize any gun or weapon according to your liking to make it visually more appealing as well as more lethal.
One of the recent additions that we have received in the game is the inclusion of the Slaying Moon, which is a legendary variant of the base M13 assault rifle. It has improved accuracy and control over the regular M13 assault rifle. But how can you get this legendary tier M13 assault rifle in Call of Duty: Warzone? Let's find out in this article.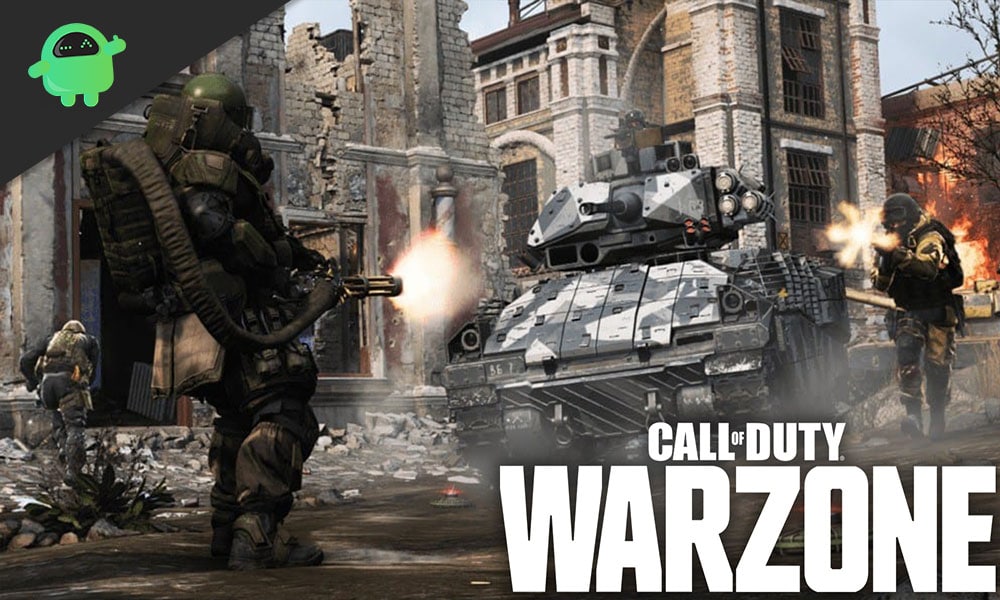 How to get the Slaying Moon M13?
The Slaying M13 is quite bold in its appearance with neon blue and orange colour scheme going all around it. It also has some Chinese letters written on the side of the M13. This legendary tier M14 consists of a muzzle compensator, Commando Foregrip, Viper Reflex sight, Rubberized Grip Tape on the rear, and 5mW laser optic. So in terms of attachments, the Slaying moon does live up to its reputation of the legendary tier.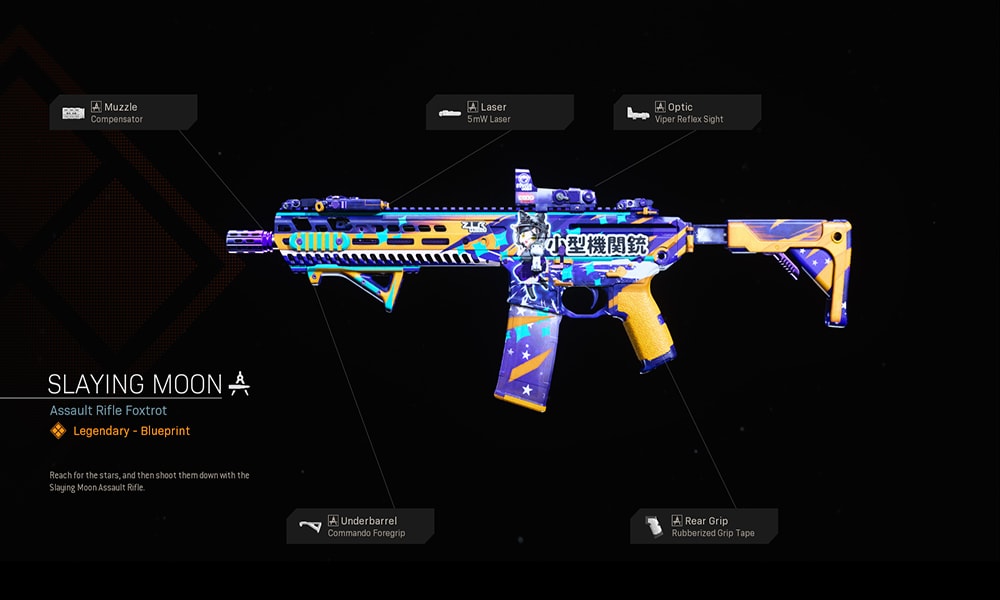 Now to get the Slaying Moon M13 for yourself, you will have to purchase the Mara: Kawaii Cat bundle in the Call of Duty Store. This bundle consists of the blueprint for the Slaying Moon. If you want this legendary tier M13 as your permanent weapon, then you will have to make this purchase. There is a chance that you will find the Slaying Moon during regular gameplay, but it will be yours only for temporary use.
Besides the blueprint for Slaying Moon, the Mara: Kawaii Cat bundle also comes with a few other things. This includes,
Notice Meow: Legendary operator skin
Aomi: Legendary weapon blueprint
Nyan Nyan: Epic charm
Kawaiicopter: Epic vehicle skin
Kawaii Metal: Epic vehicle skin
Just Purrfect: Epic calling card
Mara Cat: Epic emblem
Mi Amor: Epic operator quip
Queen of Spades: Epic finishing move
As you can guess from the list above, the Mara: Kawaii Cat bundle does not come for cheap. At the time of writing this article, the cost is at 2,400 COD Points. So you will have to pay a hefty price for the Slaying Moon. But if you look at all the other things that you get with this bundle, the price does seem justified.
So that is how you can get the Slaying Moon M13 assault rifle permanently for regular use. If you have any questions or queries about this guide, then comment down below, and we will get back to you. And if you need a guide for anything else on Call of Duty: Warzone, then you can mention that in the comments too. Also, be sure to check out our other articles on iPhone tips and tricks, Android tips and tricks, PC tips and tricks, and much more for more useful information.