Though nothing has been announced officially as of yet, still reports in confirm the Snapchat is ready to launch a new camera feature that will be available soon for both Android and iOS devices, that will users to shop on Amazon.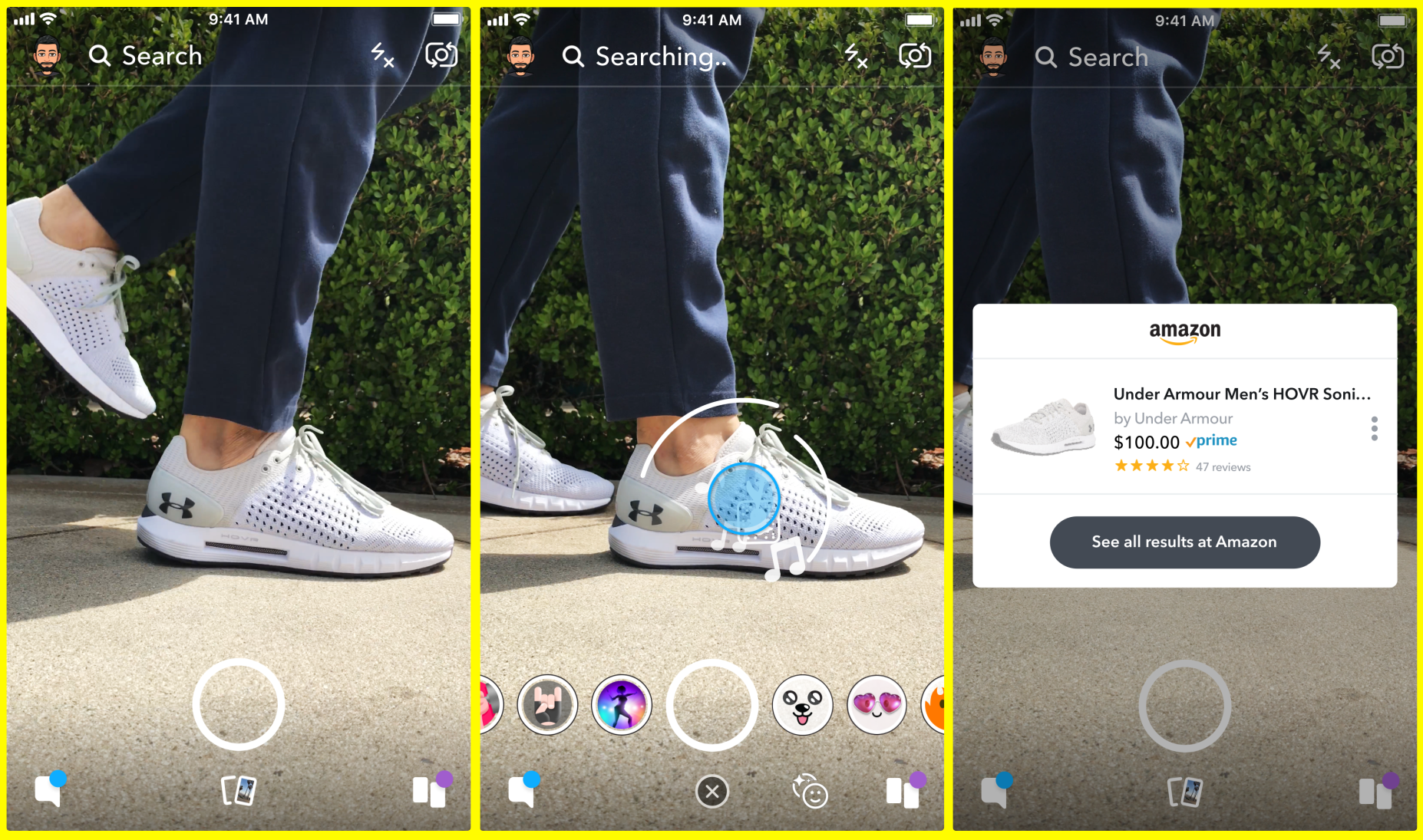 Recently, Snapchat is facing a massive decline in their users. According to the company stats, the number of users who used to log in at least once has dropped down to 188 million over the past three months. That's a total of 191 million less from earlier this year. In fact, the company even reported on their first ever slowest user growth in May, this year. In the beginning months, the company even traded in single digits in their trading history.
Its no doubt, to stay in the rat race, such platforms need updates and other social media platforms acknowledge this very well. Like, Instagram with their shopping feature and WhatsApp with their dark mode. However, Snapchat preferred to be the frog in the well. But, looks like they have decided to come out and join the race of its competitors as they also have decided to launch a new update with their camera feature.
This feature is perfect for those who don't like going to the mall's and shop in the comfort of their homes. The new feature is called Visual Search, with which you can shop on Amazon by using your phone.
At present, the Visual Search Camera Feature will not be able for everyone but Snapchat is in full throttle to bring this feature to everyone's device, Android and iOS included.
How Does the Visual Search Feature Work:
Focus your Snapchat Camera on the product or barcode you want. If you want to buy shoes, focus on any shoe or if you want a daily necessity like cooking oil focus on the barcode.
Press and hold the camera screen so Visual Search can find the product on Amazon.
Once the product or barcode is identified, an Amazon card will pop up with the product.
On clicking on the link, if the app is installed it will open in the app or else in the browser.
Now, all we can do is wait and see who gets to test this feature first and when will the feature roll out on all devices.