Animal Crossing: New Horizons is a life simulation video game developed and published by Nintendo. The Animal Crossing: New Horizons is the fifth main series title in the Animal Crossing series. The game officially came upon 20 March 2020 for Nintendo Switch. Just like the previous titles of Animal Crossing, New Horizons is as well a simulation game that players play in real-time. The game starts off as the player takes on the role of a customization character who moves to a deserted island. The game then proceeds as the player explores the island and develops it into a community of animals with human traits, emotions, intentions, etc., known as Villagers in-game.
Apart from the Villagers, another notable part in the game will be the fishes. And with the arrival of April, players now have the opportunity to obtain a variety of new fish in the game. One such popular fish is the Snapping Turtle, though not technically a fish. But it lives in the water anyway so it qualifies. And with that popping in our head, catching one can be a bit tricky. And that's the purpose of this guide today – to guide you to catch a snapping turtle. So without diverting much, let's look into how to capture Snapping Turtle on Animal Crossing New Horizons.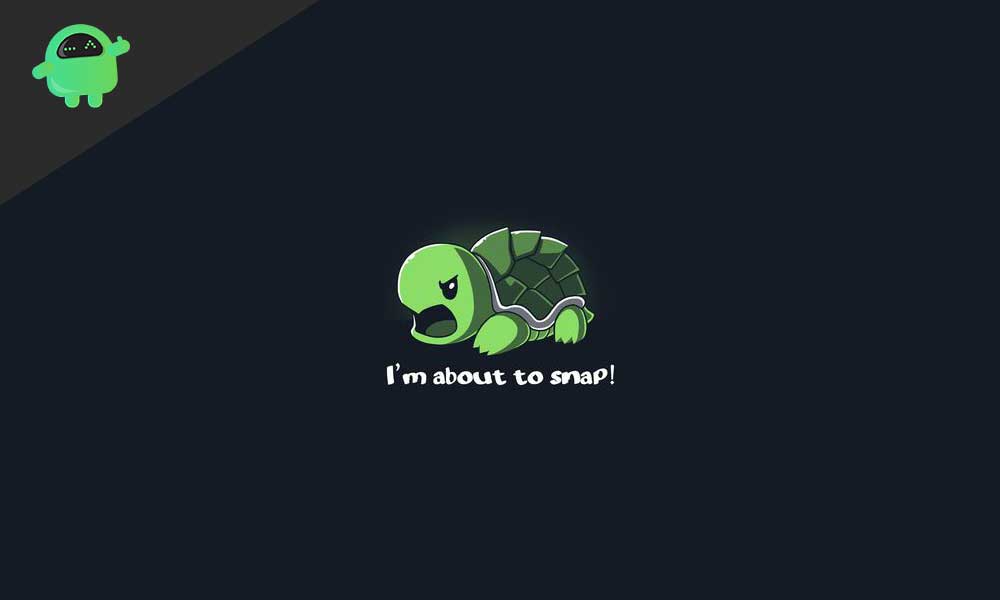 Catching a Snapping Turtle on Animal Crossing New Horizons
We can say that the snapping turtle is more of a night owl, so you're having little to no chance of catching one in sheer daylight. Simply put, fish for the snapping turtle between the hours of 9 pm and 4 am to make the process effective and efficient. You can also fish for the Football Fish, a rare specimen that appears at night time as well.
As we've got our timing right, the next thing to look out for is the location. Don't go to the sea around your island looking for a snapping turtle. Instead, fish for it in the rivers. Wait as you've got your fishing rod in, the snapping turtle has a big shadow so watch out those. If you really want to make things a bit more effective, try throwing in some bait, or go and fish on the Mystery Islands.
Summing up our guide, look for large shadows in the rivers between 9 pm to 4 am if the snapping turtle is what you're hunting. Furthermore, make sure that you're fishing in the right months when the snapping turtle is available. This will be April through October in the Northern Hemisphere and October through April in the Southern Hemisphere. Happy Gaming!
We hope this guide was helpful to you. If you have any queries or feedback, feel free to comment down below with your Name and E-mail ID. Likewise, check out our iPhone Tips and Tricks, PC tips and tricks, and Android Tips and Tricks for more such tips and tricks. Thank You.