There's no doubt, many mobile device users must be waiting impatiently for the release of foldable devices, after all, it's been the talk of the century now. Motorola, LG and even Xiaomi are planning to launch foldable devices and are under development as you read. Samsung, on the other hand, is two steps ahead and looks like is ready to unveil it's foldable device next month.
But, for now, a lot of uncertainty revolves around the real potential of foldable devices to become mainstream devices. Recently at the CES 2019, the flexible Royole FlexPai was in action, but at the end, it was clear, it needed a lot of improvements.
Though Samsung is quite capable and should be able to implement practical work to their foldable device, then its not like the first time the consumers are being tempted for a foldable device possibility. In fact, till date, a lot of companies have launched foldable devices, but no one could stand up and claim its perfect. So, let's go back in time and see which foldable devices made their way to the limelight with high expectations. And, once you go through them, fact arises, they really need more work and development to make them a prime use for the consumers.
NEC Medias W
This one is probably the most obscure of all I'm the list. Yes, the NEC Medias W was only able to see the Japan market and never stepped out. It had a 4.3-inch qHD display that used a hinge for the two displays to fold over so they could be side-by-side. Yes, it was a going effort on NEC's part. This not only expanded the interface but allowed the users to interact with an app on one display and use the other display as an on-screen keyboard.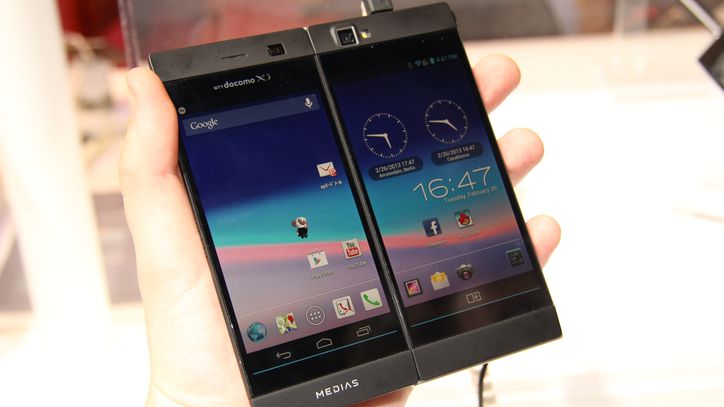 Released in 2013, the NEC W wasn't a shabby job. Yes, it was quite thick when it was closed, after all you are closing two smartphones together. The issue, the interface lacked optimization to use full advantage of the dual displays. And, till date not only NEC W but even got other mobile phone companies, is a challenge.
ZTE Axon M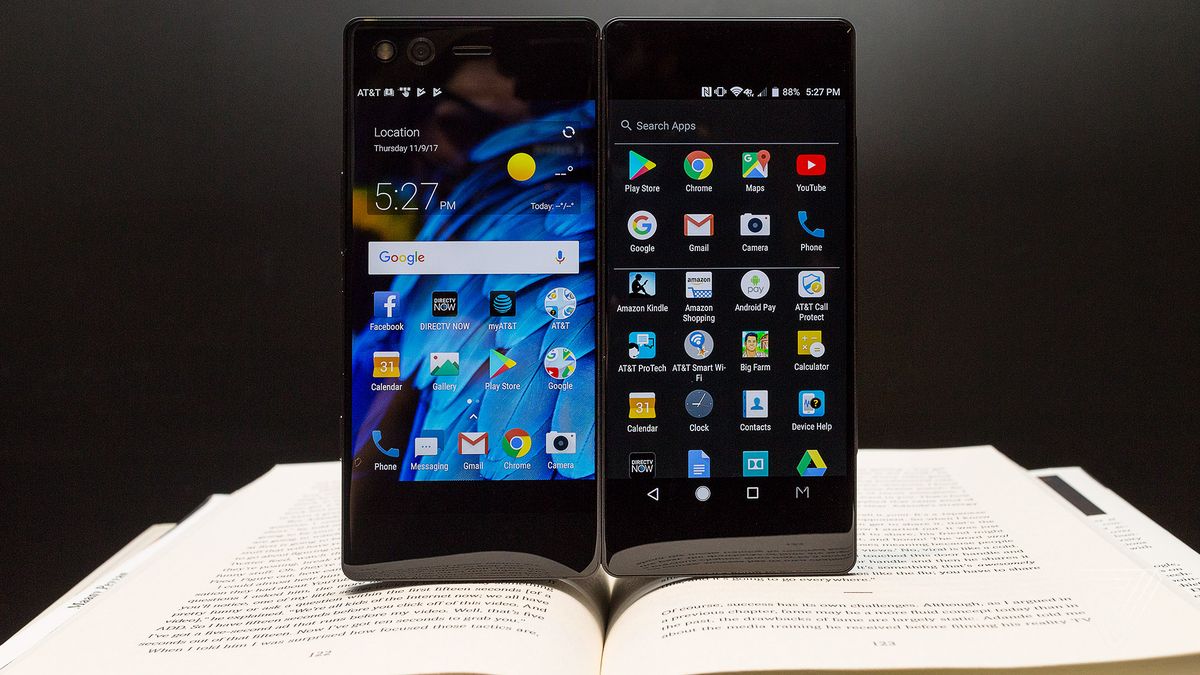 Now, let's come to 2017 and ZTE Axon M, which had a little evolution in foldable devices. Though the design was quite similar to NEC Medias W, after all, they were using the same hinge design. Yes, the difference was the Android enhancements used by Axon enabling side-by-side multi tasking. Also, by this time most of the apps were optimized to run simultaneously hence, the two displays could run them effectively. Plus, this is the latest smartphone design implemented till date. But, again this failed to give a practical experience that was to give a mini tablet experience to the users.
Sony Tablet P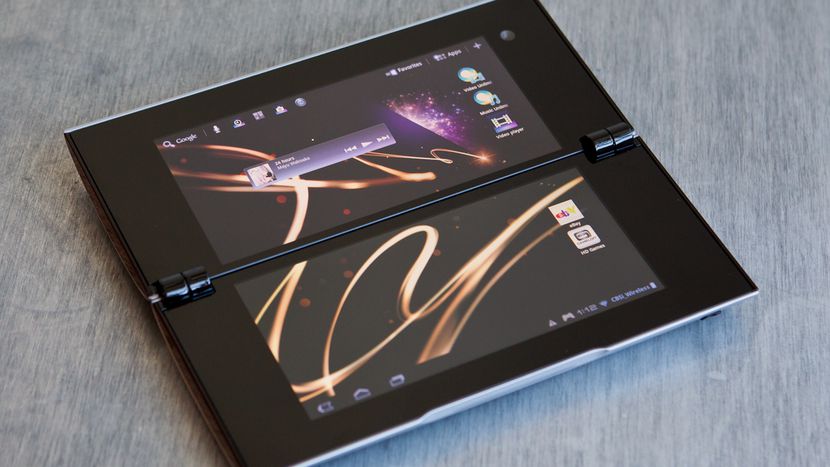 Sony is well known for gambling on their designs and features. In 2012, the company launched, referred as the quirkiest device ever, the Sony Tablet P. On first look, honestly it resembled a clutch, but was S foldable phone with a 5.5 inch 1024 X 480 LCD panel. It was ambitious and did offer an optimized layout for most of the native apps. The device was also PlayStation certified, means you could play PlayStation games as well. The top display worked as the game display while the bottom display worked as the control panel. Unfortunately, it's notoriously bad performance made the people forget about it completely.
Honorable mentions
Now, for some honorable mentions. Yes, there are some honorable mentions as well and since we are speaking of foldable devices and not mentioning them, would be injustice.
LG DoublePlay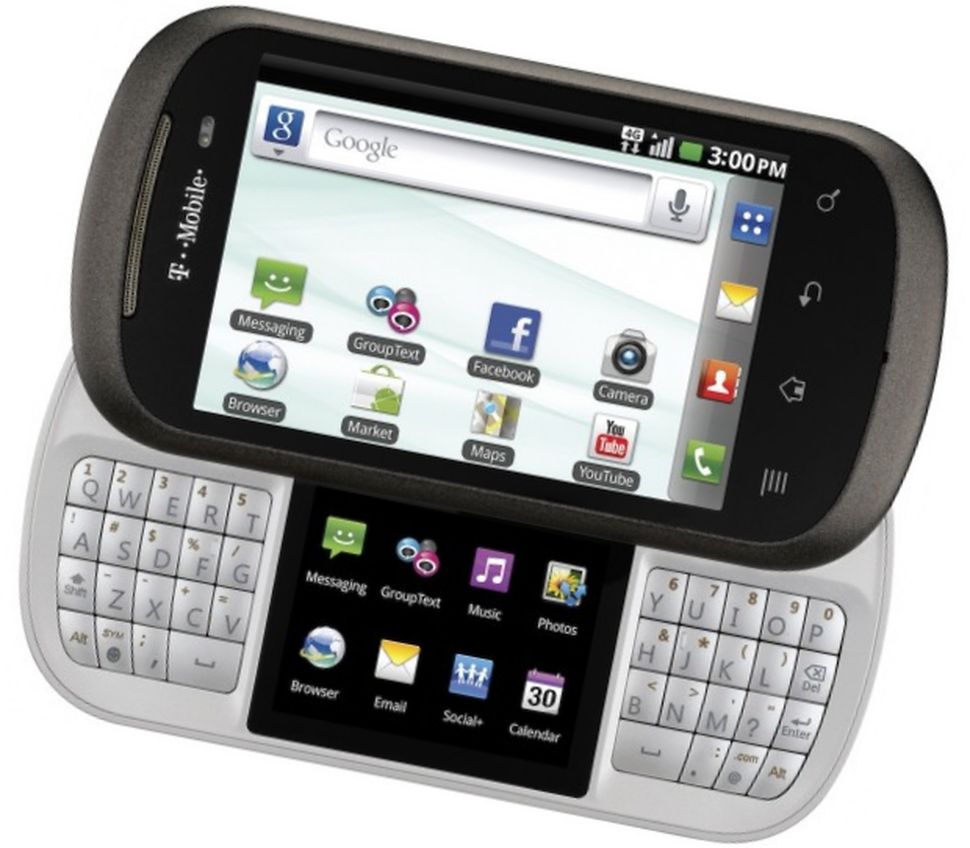 The LG DoublePlay gets a rating of 5, now that should be a thousand words for this 2011 disaster. First of, calling the secondary display to relegate multi tasking of native apps, was a sin. Also, the secondary display split the keyboard in half hence, obstructing the use of the QWERTY pad.
Samsung DoubleTime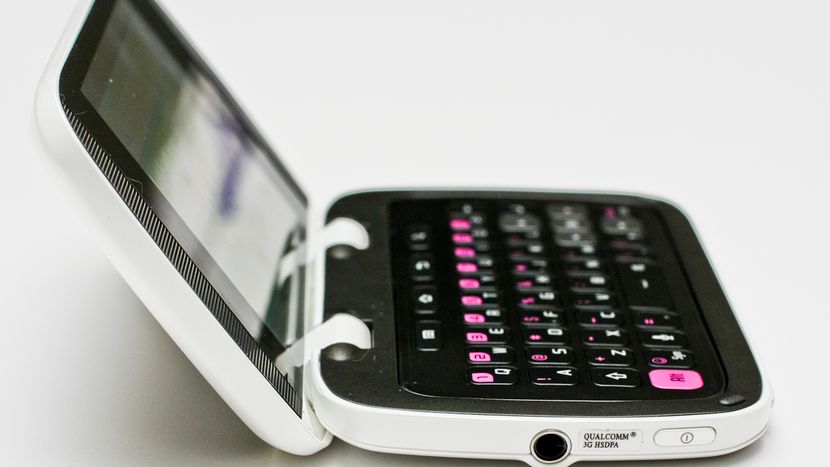 Trying to be a rival for the LG DoublePlay, still maintained as a good phone, though still was forgotten. The device had a clamshell design and had two 3.2 inches touchscreen. One opened on the outside while the other worked as the QWERTY keyboard. Unfortunately, the display would wash out and was quite sluggish with very low battery life. Why the device got forgotten, should not be a thing to pounder on.
Samsung Galaxy Golden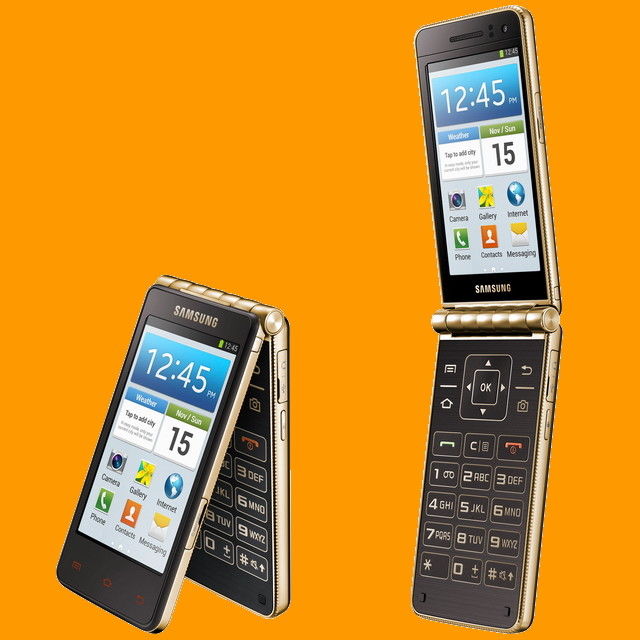 Samsung Galaxy Golden, now, if you are asking, which, well, we're not surprised. After all, the device never saw the daylight out of South Korea. Most didn't even know it was released back then, let alone remembering it now. It had a 3.75 inch AMOLED display and run on a Snapdragon 400 processor with a 2GB RAM and two cameras. A traditional dial and physical buttons for operation.
Acer ICONIA 6120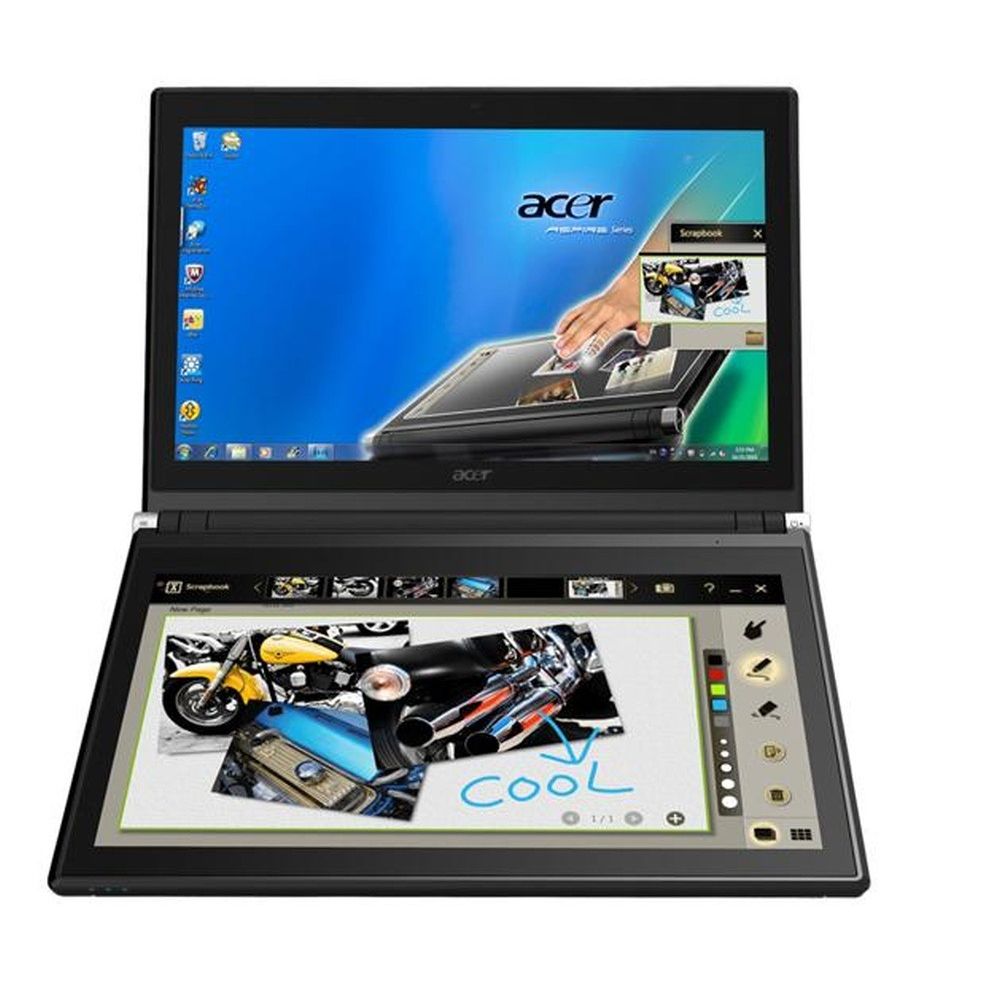 Tablet powerhouse, the 2011 Acer ICONIA 6120. A dual-screen tablet with all the bells of a laptop of its time. Ran on Windows 7 Home Premium till Microsoft committed itself full time to touch-optimized interface, which is also the cause for the device being forgotten. The base was to give desktop experience with some touch elements, which later could not be done. As is, the secondary screen did work as the typing keyboard. Yes, to an extent the device was ahead of its time hence, could not last.
Kyocera Echo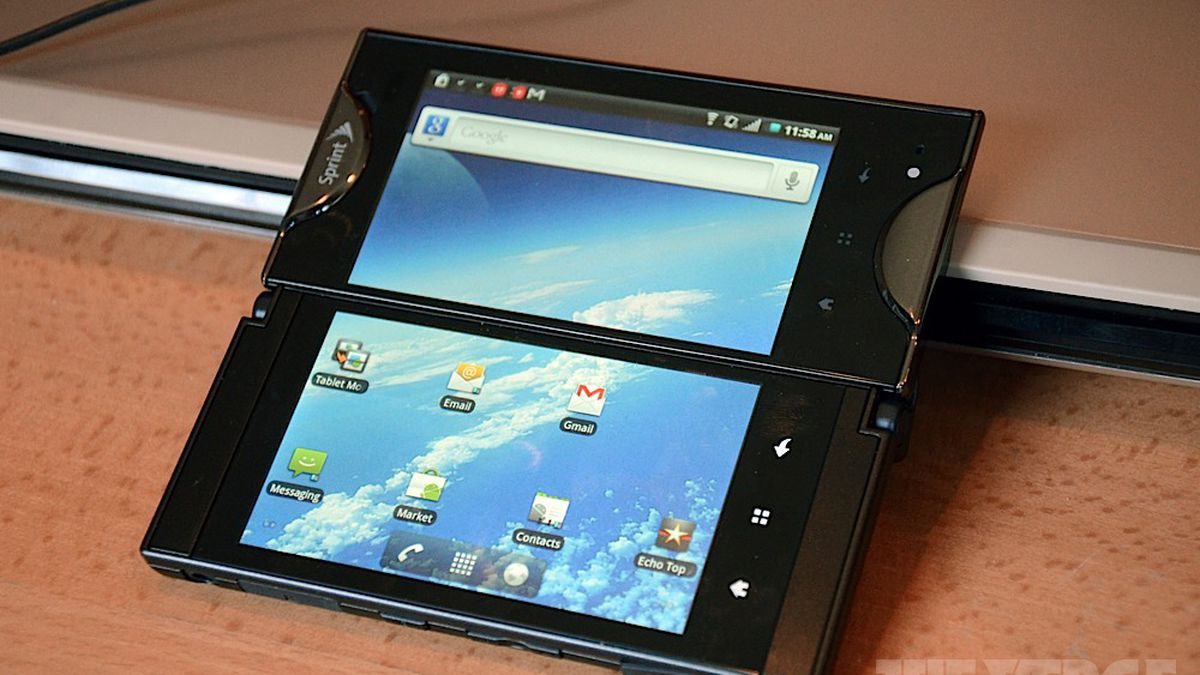 And finally, we've come to the single phone that many would claim to have soured our desire for foldable phones – the 2011 Kyocera Echo. Where do we even begin with this disaster of a phone? First and foremost, it was cheap in every way imaginable! The mechanism to position the dual 3.5-inch screens next to one another, in particular, was rather wonky because the spring hinge didn't necessarily give users the confidence that it would stay firmly in place. Secondly, the amount of lag due to the phone having to work harder with the dual displays made it almost unusable. Thirdly, the battery life was severely affected because of the extra screen in play.
But again, the biggest letdown about the Kyocera Echo, much like all the other foldable devices we've mentioned, was that it lacked the necessary refined experience. To an extent, it did offer some level of side-by-side multitasking, but it still felt more like an extended smartphone experience. You really didn't get a sense that it was a tablet based on this. It didn't help either that the device just looked and felt cheap! If there's one device that has soured many of our desires, the Kyocera Echo was without question that one thing!