Updates are always important for any smartphones today. With a lot of new features and security threats coming out everyday updates are the only way to keep up with the change. Updates will help you by bringing in new update providing a new experience and increased usability of the devices. At the same time, new security patches are important to keep the devices secure enough. But many users tend to avoid frequent updates considering the number of steps they are supposed to go through to install them. But Sony has come up with a mechanism to simplify this process. Now Sony Xperia XZ2 and XA2 Series Officially Support Seamless Updates.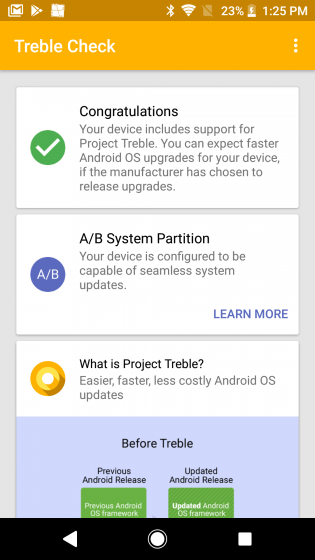 The Seamless update feature is nothing new when it comes to Android smartphones. The feature was designed by Google and have been on the place from the Android Nougat version. But for some reasons devices expect the Pixel series never had this feature added. Now finally Sony has decided to add this feature to the two new devices, Xperia XZ2, and XA2.
Devices with Seamless Update feature will have two partition named A and B. When a new firmware update arrives for the device it is downloaded and installed at one partition which will be the inactive partition among the both. Once the installation process is completed the system boots into the new partition with the update installed. In this way, the users won't have to worry about keeping the phone idle for a long until the whole update is downloaded and installed. A user can keep on using the device while the update happens in the background.  This will, in addition, protect the device from an undesired error that might happen during the update process.
Currently, only the two new launch from Sony, the Xperia XZ2, and XA2 have this feature inbuilt. More Sony devices are expected to release with this feature added to them. We can also see other manufacturers coming with devices having the Seamless Update feature soon.