Ever since its release last month, the new Final Fantasy 7 remake has been proving to be highly popular among gamers. It has been giving its rivals on PlayStation a fierce competition. Square Enix has genuinely put in a lot of effort to make the characters and gameplay exceptional, and it's clearly reflected in the positive reviews that the game has garnered from fans and critics alike. There's been praise for everything from fixing precise plot holes in the original storyline, to the thrilling music that beautifully builds upon the unique themes and the dynamic voice acting by the cast.
That said, there has been some confusion among players regarding the game's combat system and individual quests. One of these issues is regarding the Stagger Effect Battle Intel quests. A number of players seem to be bewildered by the game's description of the Stagger Effect. Part 1 – which appears to be rather vague. However, the good news is that all of these Stagger Effect challenges are quite easy to win once you decipher what exactly is to be accomplished. So, right here, we bring you our guide to help you win The Stagger Effect Part 1, Part 2, and Part 3 in the Final Fantasy 7 Remake. Let's get started!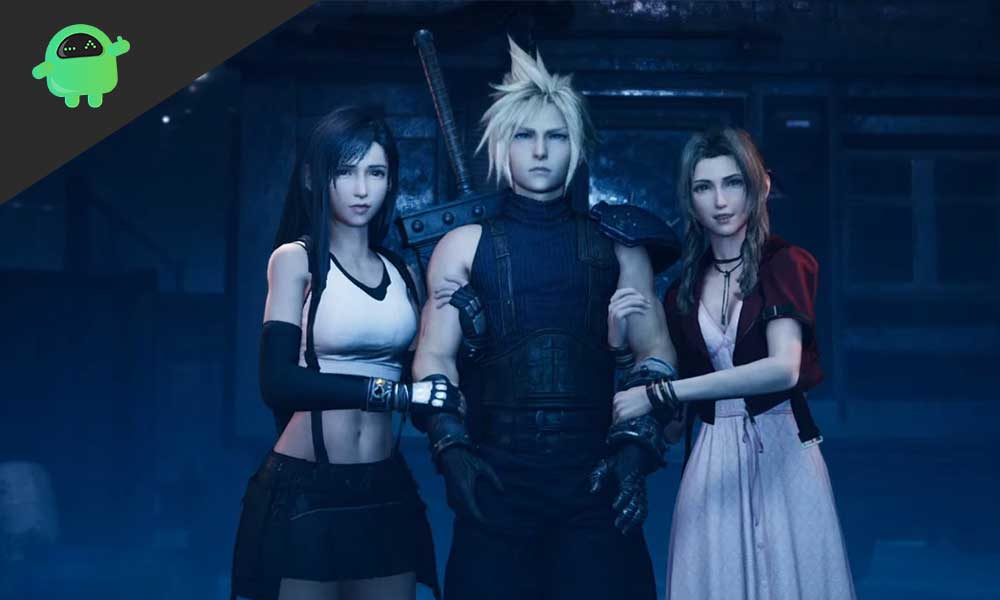 The Stagger Effect Part 1
The first thing to remember. When approaching The Stagger Effect, Part 1 is that you must use your Unique abilities on staggered foes to charge your ATB meter. In order to accomplish this, you have to stagger the concerned foe and then use one Unique ability (the attacks mapped to Triangle) to charge your ATB meter ten different times.
The official description offered by the game seems to be rather vague. This is what it reads – "Use Unique abilities on staggered enemies and charge the ATB gauge ten times." It is understandable, people reading this description might not get that. Here both these tasks are not separate objectives. But they will take place simultaneously. In particular, the first part of the statement doesn't make it clear that you don't need to use separate abilities on staggered enemies.
Strategy
To clarify this, Unique abilities are the ones mapped to Triangle. Examples of them are Barret's Overcharge, Cloud's attacks in Punisher mode and Tifa's Whirlwind Uppercut. Unlike regular abilities, they do not use up ATB meter charges.
If you bear this in mind, you can easily complete this particular Battle Intel challenge. By battling the Fat Chocobo in Chadley's VR summon battle. After staggering the huge fella, proceed to strike him with as many Triangle attacks as possible. However, you require these attacks to recharge your ATB meter. If the meter is full, first you need to discharge it using regular abilities – the ones that use up ATB charges. If you forget to do this, the attacks will not count towards your Battle Intel progress.
The Stagger Effect Part 2
Moving ahead, the good news is that the Final Fantasy 7 Remake's Stagger Effect, Part 2 Battle Intel quest is easier than you might imagine. The only thing required of you is to stagger 15 different kinds of foes. In fact, if you've been vigilant and active enough while playing through the game until now. You might discover that you've already accomplished this particular Battle Intel before even embarking on the quest!
Strategy
That said if you find that you're having trouble with this challenge. We recommend using the Assess Materia and discover your opponent's weaknesses. Every target you must kill will have unique stagger requirements, and you can effectively take advantage of them using the right abilities. It's worth mentioning that Tifa particularly comes in handy here. Owing to her basic attacks which usually increase the Stagger gauge of many foes.
If you're not able to effectively stagger enemies, don't worry. Like every dignified game, this one requires dedication and perseverance. If you continue playing with perseverance and strategy. You will probably end up staggering all 15 different kinds of enemies in due time without even intending it!
The Stagger Effect Part 3
Ah, the last and toughest of challenges, isn't it? Turns out it isn't. The final stagger-related Battle Intel quest in Final Fantasy 7 Remake is, fortunately, just as easy to complete. What you need to do here is increase the stagger damage bonus to 200 percent. And once again, our old friend – the Fat Chocobo – is here with us to fight in Chadley's VR simulation. And help you triumph in this challenge fairly easily.
It's worth mentioning, however, that some gamers seem to be stuck at this part because they've never actually seen the Stagger meter move beyond the default 160 percent. To clarify, the stagger damage bonus can be increased by only selected abilities. And only if they are used after a foe has been staggered.
Strategy
We're here to help you complete the Stagger Effect Part 3. And also earn the Staggering Feat trophy relatively easily. And at once! What you need to do is visit Chadley and initiate a fight with the Fat Chocobo. Before you've staggered him, ensure that you use Tifa's Unbridled Strength ability as much as you can. So that you can make her unique attacks even more powerful and devastating.
Once the behemoth has been staggered, use Tifa to unload on him with an array of Triangle-based attacks. You'll notice the Fat Chocobo's Stagger damage bonus shoot up sharply, along with the damage caused by every individual attack of yours. You can also use this opportunity to use other named abilities that increase the gauge, such as Barret's Focused Strike and Cloud's Focused Thrust. We've got a neat little tidbit for you here – it's actually possible to increase the Stagger meter even beyond 300 percent simply by repeatedly making use of Tifa's Unbridled Strength ability and hammering away your Triangle button like crazy!
Wrap-UP
This guide was to help the players with completing Stagger Effect Battle in Intel Quests in Final Fantasy 7 Remake. After following our guide, players will be able to complete the challenge effectively. We hope this guide comes in handy for you to finish these exciting new quests and progress with this beautiful game. If you have any queries or feedback, feel free to comment down below with your Name and E-mail ID. Likewise, check out our iPhone Tips and Tricks, PC tips and tricks, and Android Tips and Tricks for more such tips and tricks. We urge you to participate in the $100 giveaway by subscribing to our YouTube Channel. Happy gaming, amigos!