Stardew Valley is a farming-type life simulation RPG that has been developed and published by ConcernedApe. The game was released back in 2016 and available for Windows, macOS, Linux, PlayStation 4, Xbox One, Nintendo Switch, PlayStation Vita, iOS, and Android platforms. Sebastian is one of the possible love interests to romance and gets married. But you'll need to know Stardew Valley: Sebastian Gifts List if you want to make it happen as a player.
Stardew Valley offers freedom to be in the game because it doesn't require anything specifically like catching fishes, fighting with monsters in the mine, rebuilding the community center, making romance, etc. If you want to do any of them, you can do it at your leisure which is a big advantage of getting this game so much popular among the gaming community.
Coming to the topic, as a player, you should know which gifts can make him happy and create a soft corner in his mind in the Stardew Valley game for sure. Yes! knowing all likes and dislikes really matters if you're thinking to marry or romance with him using the game's Friendship system. Luckily, we've received all the details or a list of the gifts that will gonna help you to romance with Sebastian.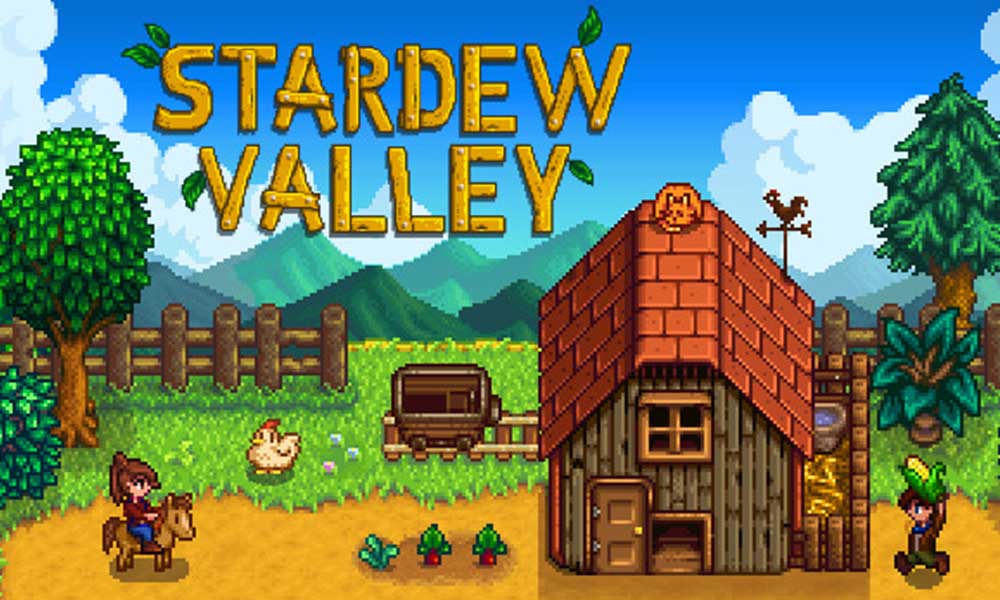 Stardew Valley: Sebastian Gifts List
Before heading over to the list, keep in mind that Sebastian loves a small number of gifts depending on the situation or mood. As you'll have a lot of options after following this article, you can choose the gift and give him as per your preference. Additionally, you can also increase the relationship score by giving more & more gifts.
1. SEBASTIAN LOVED GIFTS
If you give Sebastian any of the loved items using the list below, he'll say, "I really love this. How did you know?"
Frozen Tear
Obsidian
Pumpkin Soup
Sashimi
Void Egg
2. SEBASTIAN LIKED GIFTS
If you give any of the following items, Sabastian will say, "Thanks, I like this."
Amaranth
Amethyst
Apple
Apricot
Autumn's Bounty
Bean Hotpot
Blackberry Cobbler
Blueberry Tart
Bok Choy
Cauliflower
Cherry
Cheese Cauliflower
Chocolate Cake
Chowder
Coffee
Coleslaw
Cookies
Corn
Cranberry Sauce
Diamond
Dish O' The Sea
Earth Crystal
Eggplant
Emerald
Fiddlehead Risotto
Fire Quartz
Garlic
Green Bean
Hashbrowns
Ice Cream
Jade
Kale
Maki Roll
Maple Bar
Maple Syrup
Miner's Treat
Parsnip
Parsnip Soup
Pepper Poppers
Pink Cake
Pizza
Plum Pudding
Pomegranate
Poppyseed Muffin
Potato
Pumpkin
Quartz
Radish
Radish Salad
Red Plate
Rice Pudding
Roots Platter
Ruby
Salad
Spaghetti
Stir Fry
Tomato
Topaz
Trout Soup
There are some neutral gift items as well that comes under the Stardew Valley Sebastian Gifts List.
3. SEBASTIAN NEUTRAL GIFTS
All the following items are considered to be neutral gifts if you give any of them to Sebastian. His reaction will be like "…thanks."
Albacore
All Milk
Aquamarine
Blackberry
Blueberry
Bread
Bullhead
Cactus Fruit
Clam
Cockle
Coconut
Coral
Crab
Cranberry
Crayfish
Crystal Fruit
Fried Egg
Grape
Halibut
Herring
Hops
Hot Pepper
Mussel
Nautilus Shell
Oyster
Pancakes
Periwinkle
Rainbow Shell
Sardine
Shad
Shrimp
Spice Berry
Starfruit
Strawberry
Sunfish
Wheat
4. SEBASTIAN DISLIKED GIFTS
If you give any of the following gifts to Sebastian that he dislikes then he'll say "…?"
Acorn
Alamite
Battery Pack
Blue Jazz
Bomb
Cave Carrot
Chanterelle
Cherry Bomb
Common Mushroom
Copper Bar
Crocus
Daffodil
Dandelion
Fairy Rose
Fiber
Field Snack
Fire Opal
Frozen Geode
Geminite
Gold Bar
Hardwood
Hazelnut
Holly
Iridium Ore
Jamborite
Leek
Lumber
Malachite
Maple Seed
Melon
Nekoite
Neptunite
Opal
Purple Mushroom
Red Mushroom
Refined Quartz
Salmonberry
Slate
Snow Yam
Solar Essence
Spring Onion
Sunflower
Sweet Pea
Thunder Egg
Tigerseye
Tulip
Void Essence
Wild Horseradish
Wild Plum
Winter Root
Now, there are some hated gift items as well that comes under the Stardew Valley Sebastian Gifts List.
5. SEBASTIAN HATED ITEMS
When you give any of the following gifts to Sebastian that she absolutely hates, he'll say, "…I hate this." So, you should not give him the following items at all if you want to increase the relationship score with him.
All Eggs (except for Void Egg)
All Mayonnaise
Bat Wing
Beer
Bug Meat
Carp
Cheese
Chub
Clay
Cloth
Complete Breakfast
Copper Ore
Dwarvish Helm
Farmer's Lunch
Garbage
Glass Shards
Golden Pumpkin
Green Algae
Iron Ore
Jade Hills
Jelly
Joja Cola
Juice (Tomato)
Omelet
Pale Ale
Pickled (Corn, Green Bean, Parsnip, Tomato)
Poppy
Sap
Sea Urchin
Seaweed
Skeletal Hand
Slime
Snail
Stone
Strange Bun
Sugar
Torch
Tulip
Void Essence
White Algae
That's it, guys. We assume you've found this article useful. Feel free to ask in the comment below for additional queries.