Borderlands 3 is an excellent action-role-playing first-person shooter video game from the house of Gearbox Software. The game is in its fourth stage and is quite popular among the gamers due to its extensive platform support base. It is available on almost all platforms including Play Station 4, Microsoft Windows, Xbox One, and Apple iMac devices as well. In this game, the players need to complete quests and other side missions in solo or multiplayer matches.
Talking about the gameplay, you get to fight with enemies using state of the art weapons. One of them is the Start Krakatoa. It is the best sniper rifle available in Borderlands 3 according to us. And the users are continuously asking how to get that. So we decided to bring up a guide in which we will help them find this mythic weapon. If you are one of them, then you are in the right place. So let's get started.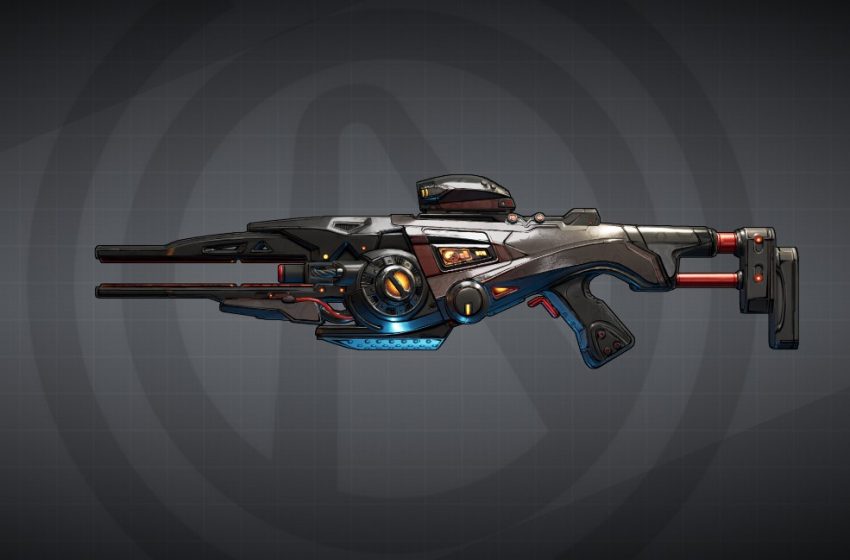 How to Get Stark Krakatoa in Borderlands 3?
The Stark Krakatoa is an excellent weapon with deadly damage. However, there are more weapons that can match the damage of Stark Krakatoa, but most importantly, this weapon is fun and easy to master. Moreover, you can enjoy melting down your enemies, staying at a distance.
What makes this weapon so strong is its enormous innate damage combined with a high-speed rate of fire. It also upgrades with incredibly high damage modifiers. Below is the image of Stark Krakatoa with upgrades.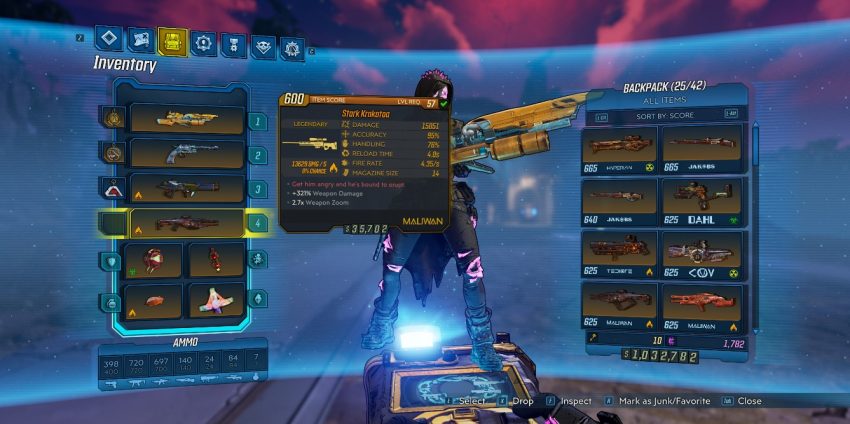 The Stark Krakatoa can be found in any loot source. It sounds good to hear, but if you want to farm for it, it becomes a pain. This is so because it is in a massive loot pool and the chance of dropping it is reasonably very, very low.
However, the good news is that the Loot Universe event has made this weapon easier to get. During the Loot Universe event, different planets will have increased drop loots with specific areas giving a special kind of loot.
Suppose, this week the planet is Pandora. If you go to Ascension Bluff, you will see that an incredible amount of Legendary Sniper Rifles are dropping from enemies. When we cleared the Mouthpiece Boss Fight, we got five Stark Krakatoas. Now you should have understood that this is the time to farm for it and get this mythic weapon in hand.
Moreover, we are providing a week wise guide that will help you get a Legendary Sniper Rifle.
Week 1: (9 AM April 23 to 8:59 AM April 30) Pandora
Week 2: (9 AM April 30 to 8:59 AM May 7) Promethea
Week 3: (9 AM May 7 to 8:59 AM May 14) Eden-6
Week 4: (9 AM May 14 to 8:59 AM May 21) Nekrotefeyo
You just need to keep an eye on this event guide to get a Legendary Sniper Rifle.
Wrap-UP
This guide was to help the gamers of Borderlands 3 who had a problem in getting legendary Stark Krakatoa sniper rifle. After following our event guide, they can quickly obtain it. We hope our guide helped you.  If you have any queries or feedback, feel free to comment down below with your Name and E-mail ID. Likewise, check out our iPhone Tips and Tricks, PC tips and tricks, and Android Tips and Tricks for more such tips and tricks. We urge you to participate in the $100 giveaway by subscribing to our YouTube Channel. Thank You.