Meizu has finally announced its next flagship Android phone, the Meizu Pro 7 and Pro 7 Plus. Meizu Pro 7 was a top notch among the rumors which we heard earlier. Today we saw the latest Meizu Pro 7 and Pro 7 Plus officially. The unique feature of the Pro 7 line is its second AMOLED display which comes on the rear of the device. Just like the LG V20, Meizu Pro 7 secondary display also shows Notification, Weather, Calls, music, calendar and more. Meizu Pro 7 and 7 Plus is powered by Helio X30 MediaTek Processor clubbed with 6GB of RAM. It has a choice to buy onboard storage capacity of 64GB or 128GB. Today I will share the Latest Stock Wallpapers from Meizu Pro 7. You can download and enjoy the new wallpaper from Meizu Pro 7 here. You can download it for any smartphone. Download the below zip file and extract it using any zip file manager.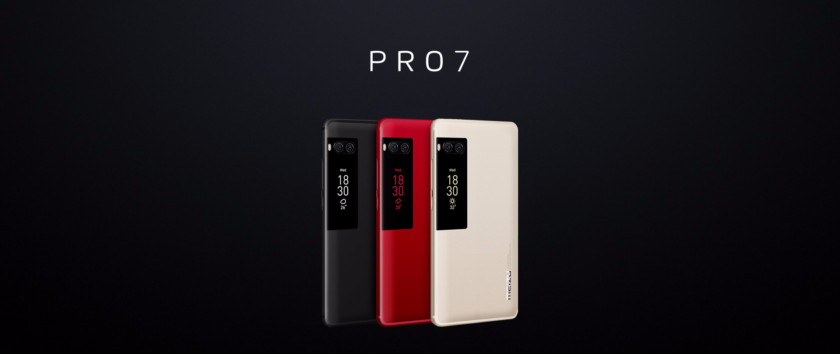 Download Latest Stock Wallpapers from Meizu Pro 7!!
But, people are going crazy to download the latest HD wallpapers of Meizu Pro 7. We have managed to grab some of these awesome wallpapers for you and you can now download these awesome masterpieces without even disclosure of the Meizu Officials.
We have managed to acquire some of these wallpapers which have been leaked from official Meizu Pro 7. The device contains a lot of wallpapers, and the internet has overloaded with such wallpapers which are similar-looking of them or inspired by some of them. But we are here with the official and original wallpapers from Meizu Pro 7 devices.
We will keep you update with the latest leaks of wallpapers. Meizu Pro 7 wallpapers are getting leaked and once more of them are available we will keep sharing these images with you all.
So, what are you waiting for? Download Stock Wallpapers from Meizu Pro 7.
In order to download these wallpapers, Download the Zip file, you need to first extract it using any zip file manager and then select open it. Now click on set wallpapers to set it has wallpaper. We have also compressed a folder of all these pics from where you can grab all wallpapers at once.