STOMP-EE5 Exotic Hunter Boots makes jumping high in Destiny 2 a breeze. You can equip these boots and just achieve jumps you couldn't before. This could come in handy when you are in a PvE situation. Destiny 2 is famous for placing collectibles and items in places that are not that easy to reach. Using these boots, you can get to these places that were previously unreachable and get yourself the hidden collectibles in the game.
Apart from getting higher jumps, these boots do come with an extra bit of perks too. But how good is it? Apart from jumping out of certain tough PvE situations, can you use these boots for anything else? Let's take a detailed look at what these boots offer to your Destiny 2's gameplay. Also, let's take a look at how exactly you can get these boots for yourself.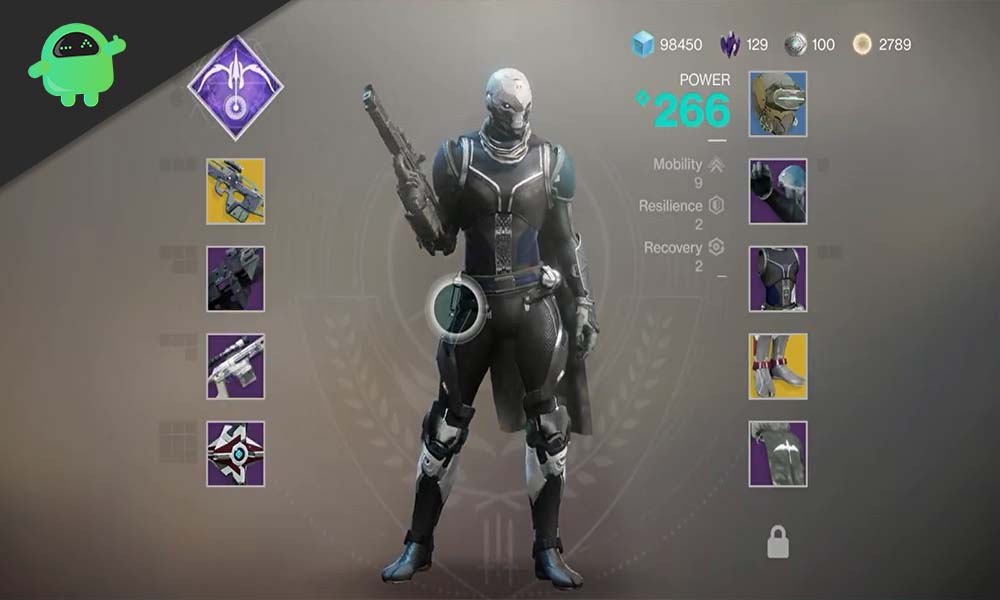 STOMP-EE5 Exotic Hunter Boots:
The STOMP-EE5 Exotic Hunter Boots gives a little bit of an extra boost in double jumps. It will get you places where you might even encounter some invisible walls in the game. Do note, though, that this feature does not bring any changes to your character's triple jump. Coming to the essential perks for STOMP-EE5 Exotic Hunter Boots, we get an intrinsic perk, Hydraulic boosters. Hydraulic boosters increase your character's sprint speed, slide distance, and as mentioned above, it improves on the double jump. Besides hydraulic boosters, these boots also give you an increase in the recovery rate of your armor, giving you a chance to recover faster.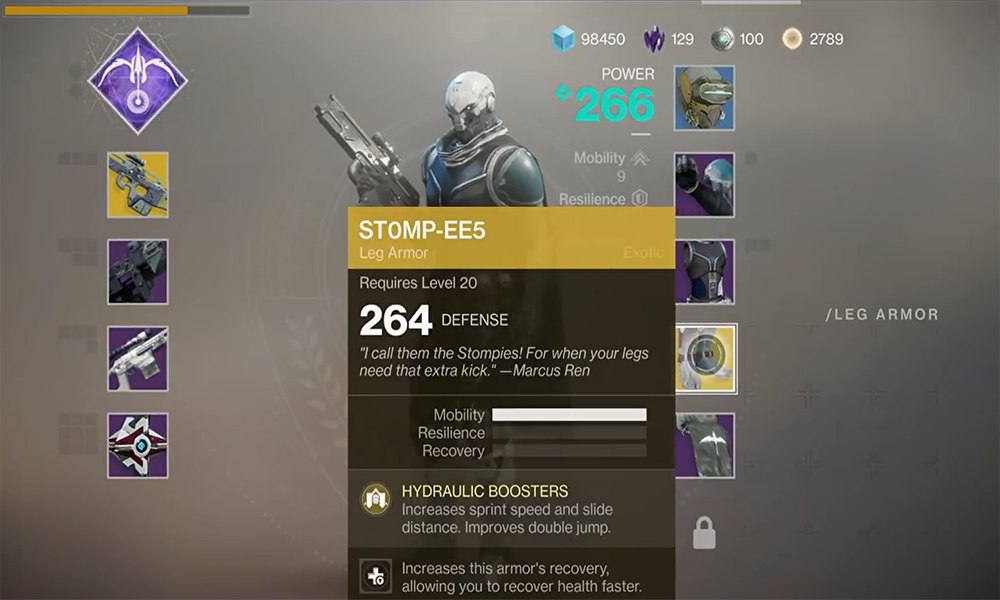 In an open world scenario, this can be useful to jump out of certain situations when you just want to avoid the enemies. But if you are in a PvP situation, this boot will work against you as jumping higher would only mean that you would fall to the ground slower with these boots. This will give your opponent an ample amount of time to shoot you down.
The STOMP-EE5 Exotic Hunter Boots also gives you the option of mobility and resilience. You can get the Mobility Enhancement Mod, which will maximize your mobility. Or you can opt for the Plasteel Reinforcement Mod, which gives you an extra bit of resilience. The choice is yours.
How to get the Exotic Hunter Boots?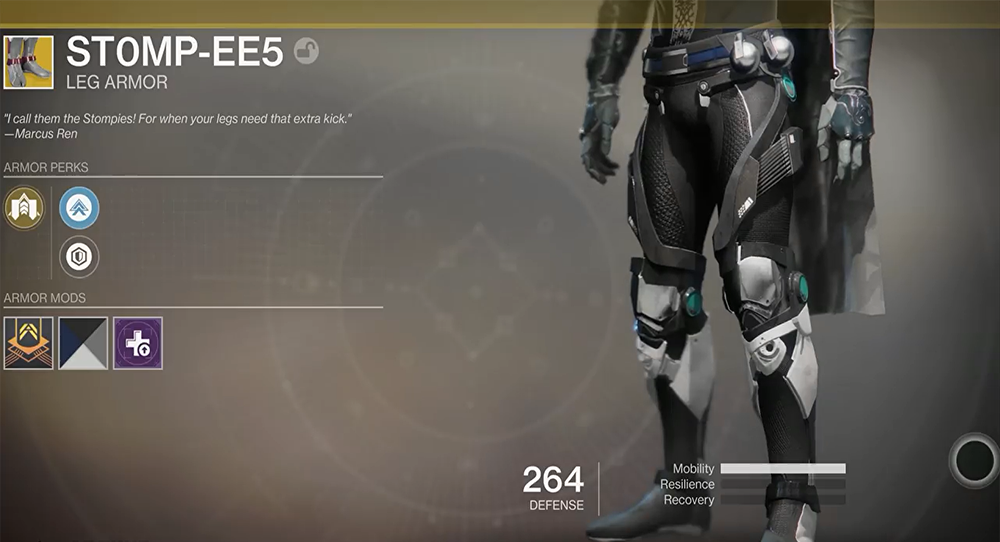 Much like other Destiny 2 Exotic gears, these boots can also be acquired through drops and vendors. As for drops, you can expect to get these from random loot or an Exotic engram. But if you don't want to wait and just want to purchase it, then you can do that too by visiting Xur. You can buy these boots directly from him, or you can wait for his weekly engram offering. You can even find these boots as part of the Powerful Gear rewards from the weekly Milestones. If you are desperate, then you can spend an Exotic Cipher and get these boots from Master Rahool. But considering how these boots are beneficial only in certain situations, spending an Exotic Cipher on it might not be the wisest move here.
These boots will come in handy if you want to get to places where you usually can't. There will be certain high areas in the game that you can get to only if you have these boots. These will propel you in the air for a few extra feet, and that can be beneficial, but only in specific scenarios.
However, if you want to get these boots and explore the open world of Destiny 2 with it, then now you know how to get these boots. You can equip them if you get them through a random loot, or you can keep it in your vault. The choice is yours.
If you have any queries with this guide, then comment down below. Also, be sure to check out our other articles on iPhone tips and tricks, Android tips and tricks, PC tips and tricks, and much more for more useful information.