Stranded Deep is a survival video game from Beam Team Games. The early access release was back in 2015, and the game has seen major updates since then. As of April 21, 2020, the game was made available to Playstation 4 and Xbox One. The game features single-player only mode, and players need to survive using the resources around them. Stranded Deep is set in the pacific ocean, after a terrible plane crash. Throughout the game, players will experience a progressive day-night light cycle, a building system that allows players to develop their own structures and an interesting crafting system for harvesting crops.
With limited resources, players are expected to roam around the island and explore to increase their chances of survival. Managing health is crucial for survival, and players must ensure that they do not dehydrate themselves. Stranded Deep has plenty of exciting marine life to offer, ranging from fish, turtles, whales and even sharks. For instance, fish like Cod are an excellent food resource to the players, and in this guide, we will show you how to catch some with the help of this Fish Trap Crafting Guide.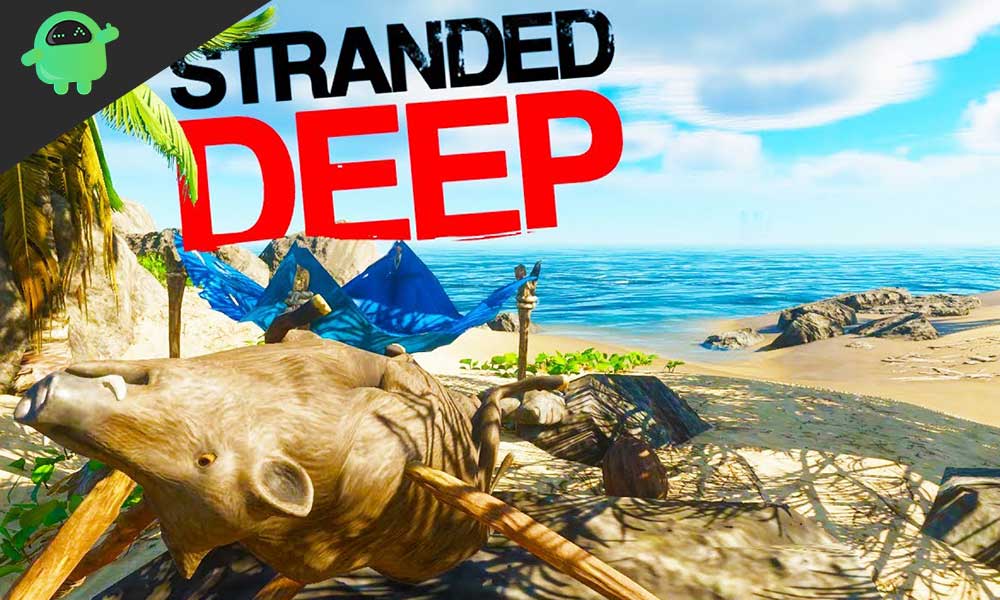 Stranded Deep Fish Trap Crafting Guide
In Stranded Deep, players can catch fish using a fish trap. Crafting a fish trap is fairly easy. However, players must adhere to its requirements. Firstly, players need to collect the following resource:
2x Lashing
2x Rock
6x Stick
Then players need to navigate to the game's menu tab, select the 'Crafting' option, and then choose the 'Fish Trap' within the 'Hunting' option. A fish trap will immediately spawn once this is done.
Second, players need to place it at the right location. By using the L2/LT buttons on the console or right mouse, click on the PC to put the fish trap anywhere in the water. In order to catch large fish, players would need to place the fish trap much further into the ocean.
Lastly, once the fish trap is placed, all that remains is to set it up. In the earlier builds of the game, players were required to place the bait inside it. However, this option has been removed, so it is no longer necessary. Players can set up the trap by using the square button for PS4 or X on Xbox One or hitting the 'E' key on PC. To change the location of the trap, players can dismantle it by selecting the same keys.
Note
Don't forget where you placed the fish trap
That sums up how to set up a fish trap in Stranded Deep. Players after reading our guide will be able to catch fishes after crafting the trap. We hope this guide helped the players. If you have any queries or feedback, feel free to comment down below with your Name and E-mail ID. Likewise, check out our iPhone Tips and Tricks, PC tips and tricks, and Android Tips and Tricks for more such tips and tricks. We urge you to participate in the $150 giveaway by subscribing to our YouTube Channel. Happy Fishing!