Today installing custom ROMs on a smartphone is no more a rocket science for the users. There is a great demand for the custom ROMs and we see a lot of people trying it out. We know that when we change from stock to custom ROM or switch from one custom ROM to other we have to backup and restore our precious data. If you are flashing any 3rd party ROM always be responsible to the fact that installing a new ROM will necessarily wipe out all of your data. Already there are some Apps available to perform the backing up job. However, XDA developer binsayantan created an App a called Migrate. He claims it is a better application to backup device data while switching custom ROMs. In this post, we will tell you how to switch custom ROMs using Migrate App.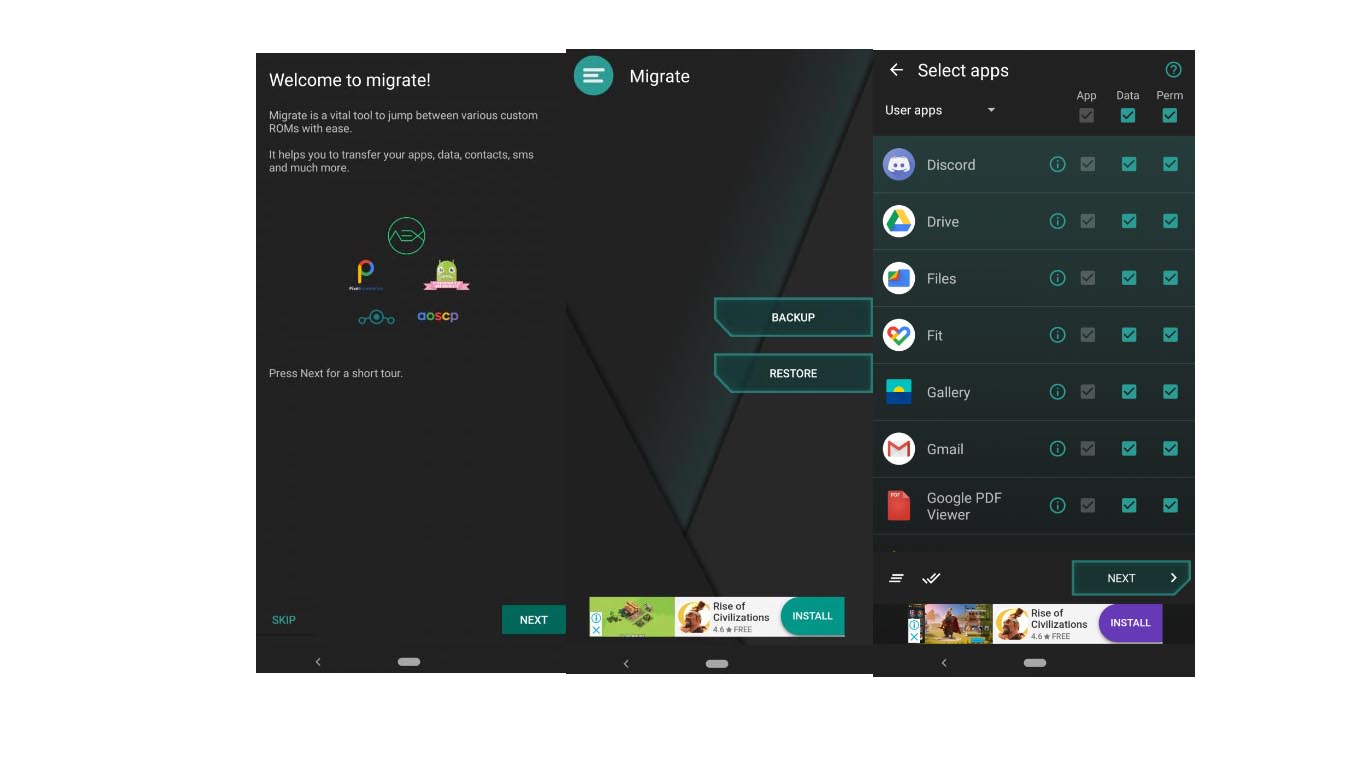 How To Switch Custom ROMs Using Migrate App
Though Migrate performs the same work as any other back up Apps out there, still it is unique in its approach. It can perform the backup of your Apps, Contacts, App Run-time permission, call logs, SMS, ROM screen DPI etc. However, to restore all these backup you have to flash it through TWRP.
All the apps and data which you backed up gets restored to a directory under /data/balti.migrate and a helper app gets access to the system. Once you boot up your new ROM, this Helper app will show up and seek for root permission on the device. Then it restores the backup. It's that simple.
Download the Migrate APP
Here is the download link of the Migrate App. It is available in the Google Play store. It is safe to download and install.
Download Migrate App from Google Play Store
You May Also Like,
So, if you are a custom ROM savvy person then try out the Migrate App. It will help back up your data and keep it secure. If you have any queries do let us know in the comments section.