Text messaging has grown to one of the main ways to exchange information fast and easy today. The job once done by emails is slowly coming into messages and it is almost there in hand of messages. The truth that it is easy and fast to do this than email messages make it a winner. People have turned in to a messaging machines and conversation happens fast and even better than voice through messages now. More fast ways are needed by people now and that is why iPhone has the quick message option. Here an article about how you can switch on and off quick reply messages on iPhone X.
The fast at which messaging is done has been come down to seconds. Today with all the touch ID it has become just a touch unlock and there you go with messaging in seconds. iPhone X had a more revolutionary idea of face ID which let you in with a simple look. But some people need it faster; they don't need the hustle of unlocking the device every time and locking it back. Apple knew it and they now have the option to reply with messages without the need to unlock the device.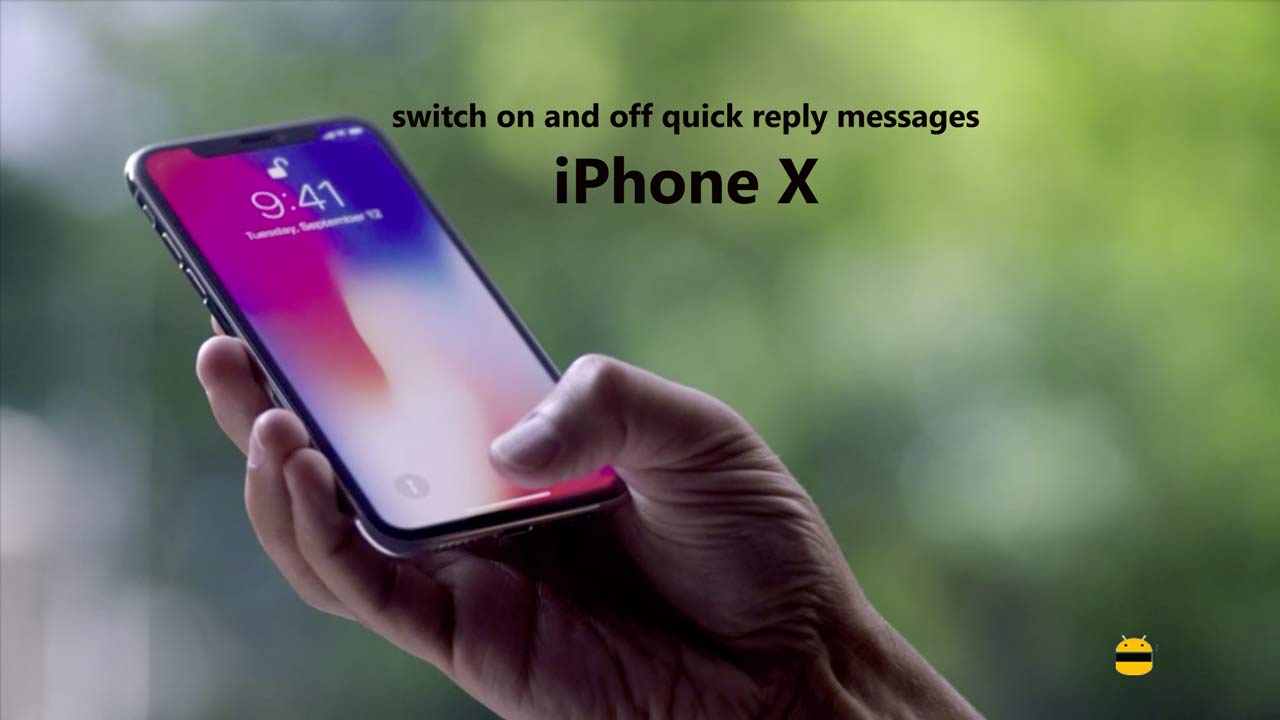 Steps to switch on and off quick reply messages on iPhone X
The option which allows users to reply with messages without unlocking the device can be enabled or disabled. If you are a business guy with a hell lot of confidential information flying in the air you can disable it. If you are a guy who needs lightning speed messaging enable the option and look like a messaging machine. The steps are really easy and here is how it can be done:
Open settings from your home screen of iPhone X
Browse for 'touch ID & passcode' and click on it
Browse to find the 'reply with message' option and toggle it on and off based on your need
I hope this guide was useful in understanding how to switch on and off quick reply messages on iPhone X. If any queries or feedback, please leave a comment below.