Usually, we see when a bigger system update rolls out, the global or unlocked devices receive it at the earliest. However, the same device under any tele-carrier will get the upgrade very late. Well, times are changing now. Tele-carriers are equally interested in rolling out the system update as soon as possible for their users. We are talking of the T-Mobile OnePlus 7 Pro Android 10 update. The provider has confirmed on its official support page about the update. Of course, the new system upgrade will roll out for OnePlus 7 as well.
Previously, we mentioned that the carrier confirmed Android 10 Update for T-Mobile OnePlus 6T. The Android 10 open beta is currently available for the global version of OnePlus 6T. So, we believe T-Mobile will drop the update soon. As you can see the OEM is currently carrying out the developmental works.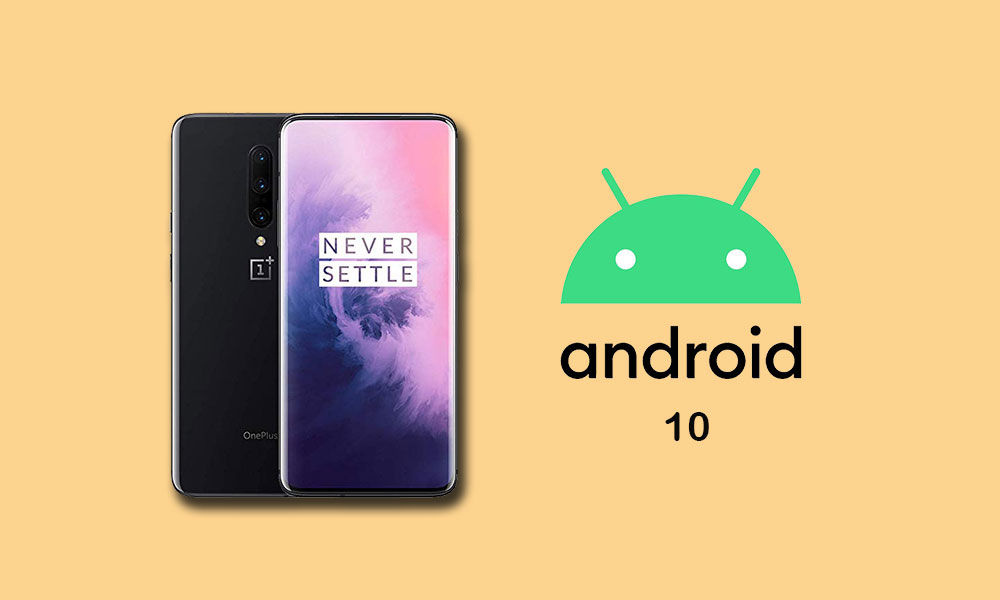 Now you may be wondering what Android 10 will bring for the OnePlus 7 and 7 Pro. Well, we think it will be pretty similar to what we have received on our global OnePlus 6T. The latest Android 10 beta for OnePlus 6T brings the September security patch. So, depending upon when T-mobile will release Android 10, OnePlus 7 and 7 Pro may get the October or November 2019 security patch.

There is a major overhaul to the UI in OnePlus 6T. So, we can expect the same to happen for the OnePlus 7/7 Pro. There are new navigation gestures as well that allows the user to swipe sideways to go back from a page. We will also like to add that the face and fingerprint unlock have become much swifter post-upgrade to Android 10. Even though my device is on beta I experienced no bug as such. Overall user experience has become smooth with the new Android 10. So, we can expect all these features to come up on the OnePlus 7 Pro.
T-Mobile OnePlus 7 Pro Android 10 update may also bring the Reading Mode feature. This feature greys out the color of the device for less strain on eyes when you are browsing any content or reading any text. It's very useful at night time. Personally speaking, I find it better than Night Mode.
Android 10 for OnePlus devices may include a new feature which is the Android Game Space. It acts as a singular point of keeping all your game apps together. Let's say you play COD and PUBG. Then both these apps can be added in the Game Space for ease of access.
The new system update also enables spam protection on the messages app. User can specify some keywords which will automatically block messages containing the spam keywords. That's a relief for sure.
So, are you excited about the T-Mobile OnePlus 7 Pro Android 10 update.? Let's hope the tele-carrier releases it soon.