Developed and published by Capcom, Resident Evil 3 Remake is a survival horror video game. It is the remake of the original version Resident Evil 3: Nemesis (1999), where both the games follow the storyline of Jill Valentine and Carlos Oliveira as they attempt to survive a zombie apocalypse. The release of the remake version dates to April 3, 2020, for Microsoft Windows, PlayStation 4, and Xbox One. Unlike Resident Evil 3: Nemesis, the remake version features third-person shooter gameplay, which is similar to the 2019 Resident Evil 2 remake. It has an online multiplayer mode, Resident Evil: Resistance, which bonds up a team of four players.
Moving on, after you successfully acquire the shotgun in Resident Evil 3 Remake, you will have to upgrade your weapon to showcase its optimal performance. One such upgrade to your shotgun is the Tactical Stock, which you can get after completing the tasks with Carlos in-game. However, getting your hands on this upgrade might not be that difficult; but it is certainly a bit tricky. So in order to get the tactical stock, there are two basic requirements that you'll need to grasp onto. So before we divert much, let's discuss how to get tactical stock in Resident Evil 3.
How to Get Tactical Stock in Resident Evil 3 Remake
Getting tactical stock is a bit tricky. There are a few things that you will need before you can get your hands on the tactical stock – consider this the requirements for the weapon upgrade. Two things you will need are the Red and Blue Gem. You can read this article to obtain the blue gem.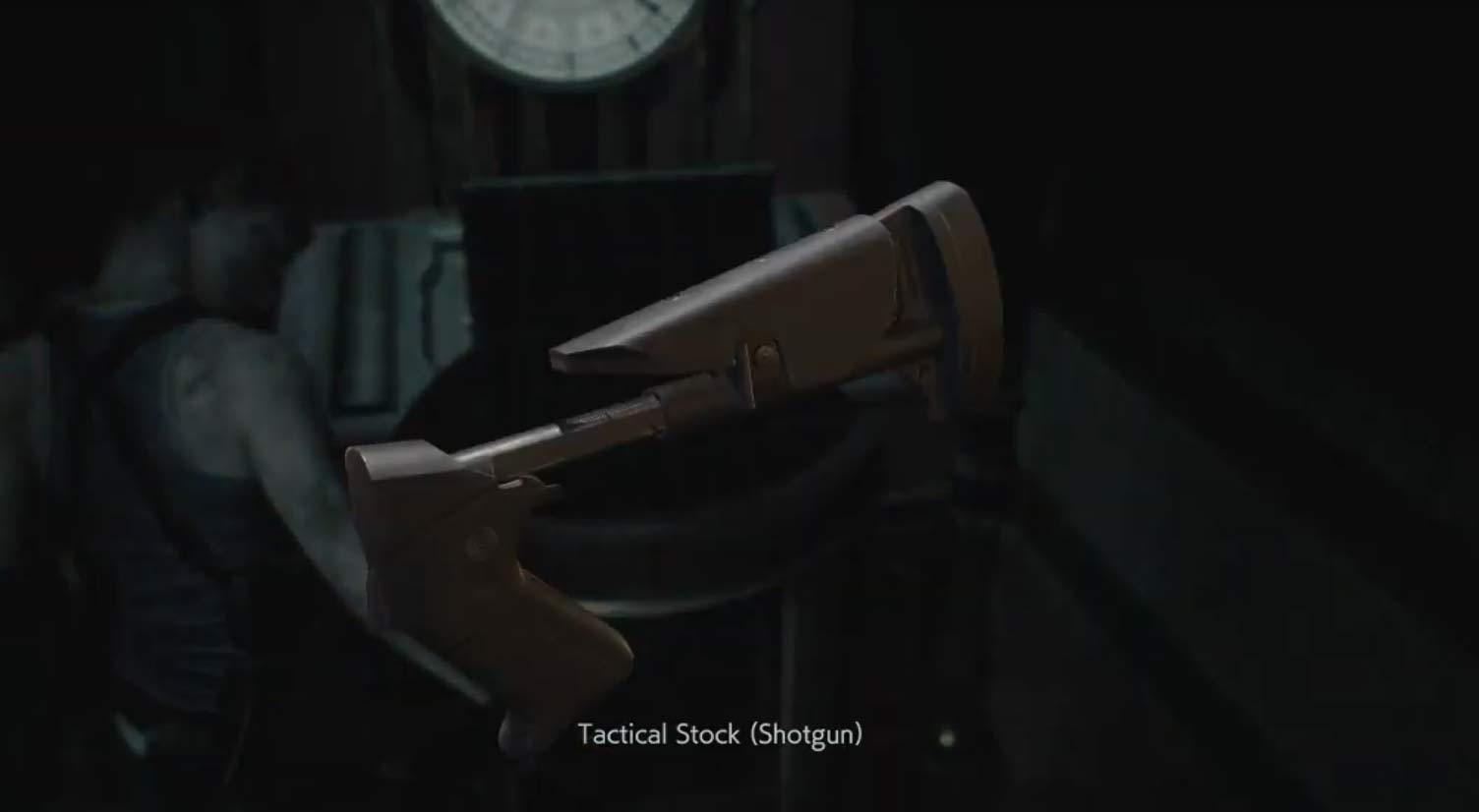 Make sure you obtain the Red and Blue Gem and have them in your inventory
In the game, after your tasks with Carlos is done, go back to the subway where you got the supplies that Carlos left for you at the very start of the game.
In the corner of the subway, you'll see a strange clock. 
Head to the clock and interact with it
Interacting with it will use the two gems. After this, you will get a grenade for the Red gem and successfully, the Tactical Stock for the Blue gem.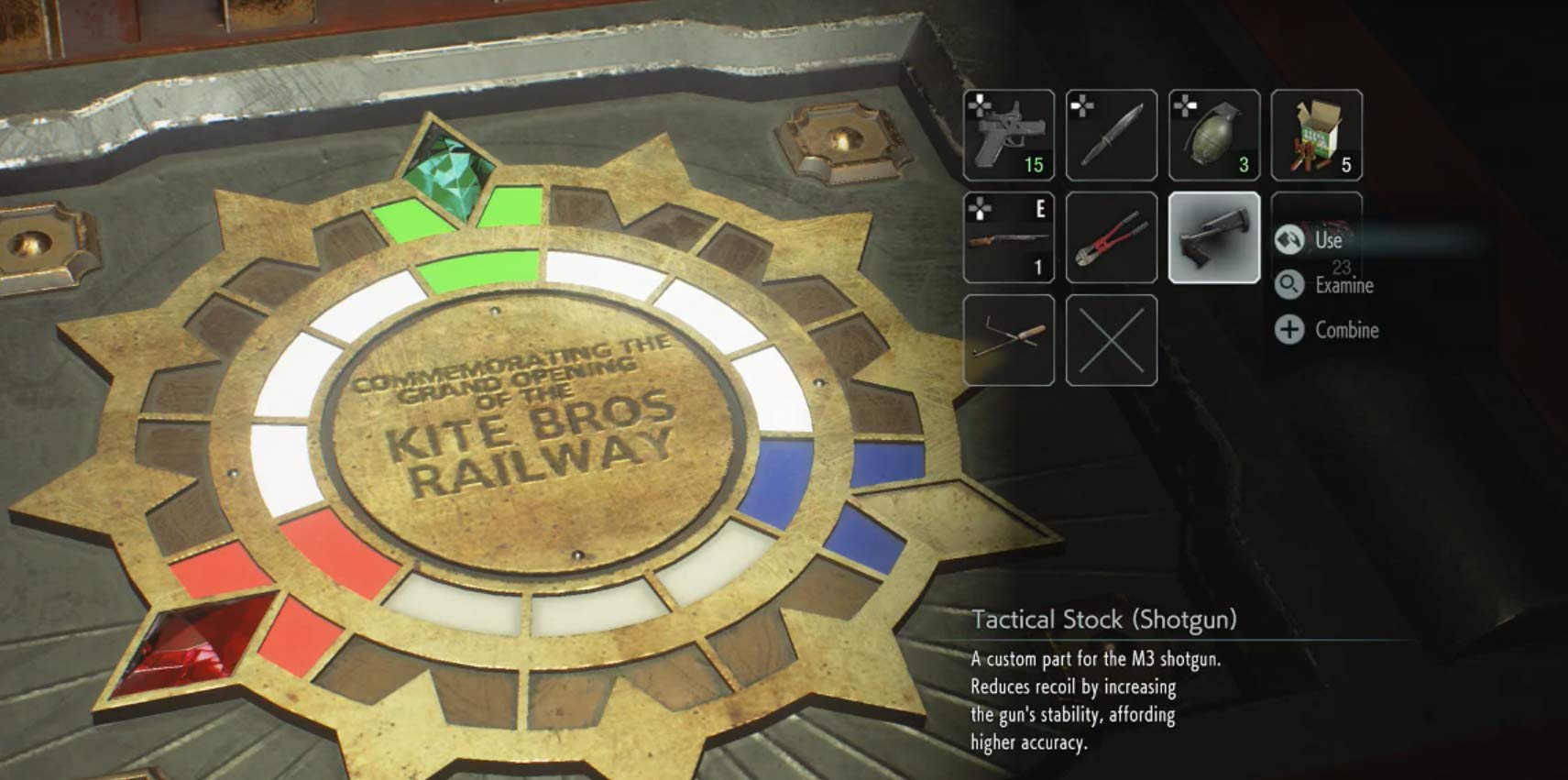 Summing up our guide, getting the tactical stock isn't that difficult. However, it is still a tricky process as you need to get the two gems before you can proceed. Upgrading your shotgun with a tactical stock will give you more aiming precision, making it easier to hit the deadly zombies. Furthermore, there is another green gem that you can obtain. Acquiring the green gem is as well a tricky process but it gives you a Hip Pouch and two more inventory slots when you put it in the clock. You can read the guide to get the green gem here.