Moto X4 sports a rear dual-camera setup hosting a 12-megapixel standard dual pixel with an 8-megapixel ultra wide lens which when combined, gives a breath-taking experience for all the Moto X4 users no matter if they are amateur or professional photographers. Moto X4 lets the user take extraordinary photos from both rear and front camera with various modes wiz portrait mode, panorama, HDR, beauty filters and lastly, depth enabled photos and videos which have immense details. In this extract, we are going to guide you on how to take a shot on your X4 along with the advanced depth enabled mode.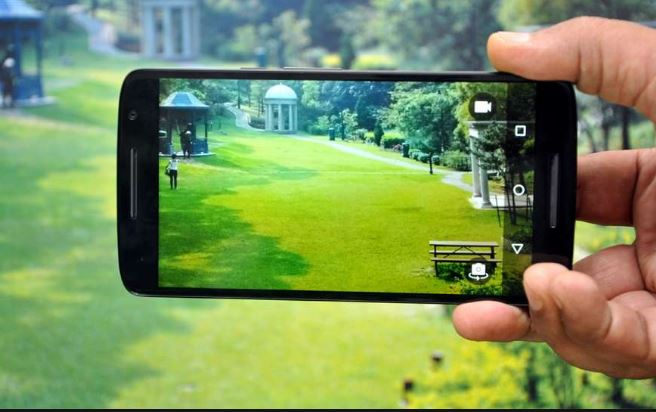 Taking A Photo/Video On Your Moto X4
With a standard 12MP & 8MP Ultra Wide lens with dual pixel and flash, you can expect images with stunning quality and much more. Taking a shot is simply. Point your camera towards the subject, adjust the focus, zoom in or out as per your requisites and it's done. Shifting focus on a close subject produces images with stunning details and same is with objects placed far apart.
Moto X4 has its burst mode that clicks several photos at once 'automatically' by pressing and holding the capture button for a few seconds. You can also tweak in the shutter speed, shutter type, filters, mode, etc in the ' Camera Settings' thus enabling the users to take photos and videos with great details.
---
How To Take Depth Enabled Shots?
---

1. You can enable the Depth mode from the Camera Settings simply by opening the camera app and then, hitting the 'three vertical dots'.
2. Now, click on the 'Depth Enabled' that will activate the depth mode.
3. Next, you'll be shown a quick tutorial regarding the usage of the mode if it's your first time.
4. Now you can adjust the several parameters available and then, you are all set to click photos and videos in Depth Enabled Mode.
Things You Need To Know When Shooting in 'Depth Enabled' Mode
Subjects within the radius of 6 feet or 2 meters contribute towards a high-quality photo or video, therefore, if you are looking to shoot professional quality photos or videos, assume the maximum radius of 2 meters at which the subject must be placed.
You can also shift the focus by dragging the focus ring on different objects and subjects giving a finely detailed image. There are other adjustments such as exposure, shutter speed, etc which collectively contributes to the best shot. Enable or Disable flash during the appropriate time of the day to shoot the best shot.
Install Stock ROM On Moto X4 (Back to Stock, Unbrick, Downgrade, Bootloop)