Reports in last week confirmed TCL is busy developing not one, but give foldable devices and one of them is expected to fold around your wrist and look like a large bracelet. By the looks of it, TCL has some prototypes under their covers and expectations are of demonstrating them during the MWC 2019 event. Matter of fact, yesterday even a Weibo user posted some pictures of these devices and shared them online.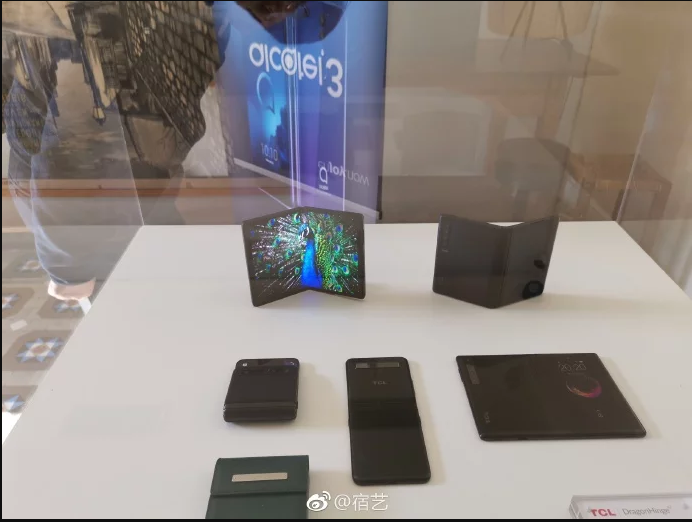 Though they are different devices, they all have some same similarities. For the beginning, all of them fold inwards and all of them have the same hinge system dubbed as "DragonHinge™" by TCL.
Sources say one of the designs of the foldable device is quite like Samsung's Galaxy Foldable with two screens. The outside one is a stable while, the inside one is flexible. Unfolded, it works as a tablet.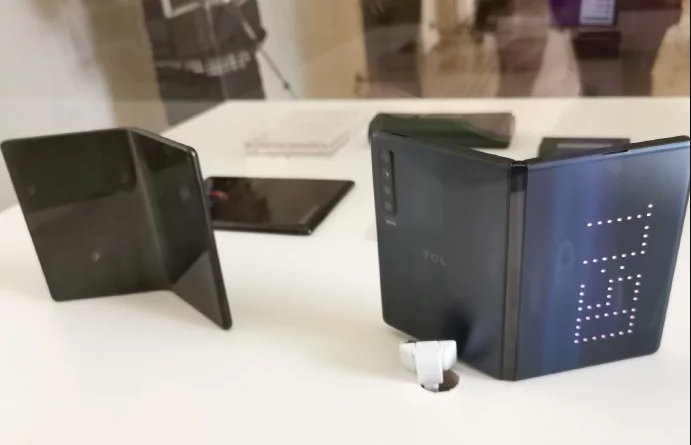 According to TCL, the main display is a 2K AMOLED panel with 2048 x 1536 resolution on a 7.2-inch ultra-wide color gamut screen. The bezels are quite narrow and the screen-to-body ratio is around 90.73%. The cameras are arranged vertically on the rear side of the smartphone.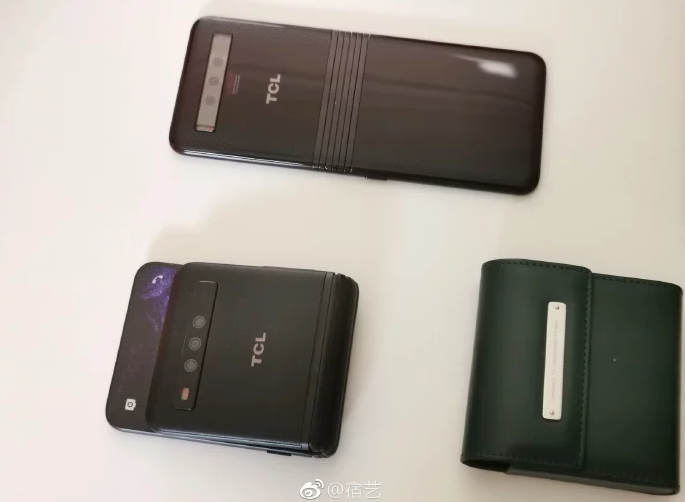 The second device has one display that acts as a flip phone when folded. Though, it does not fold all the way back as it has three cameras at the back.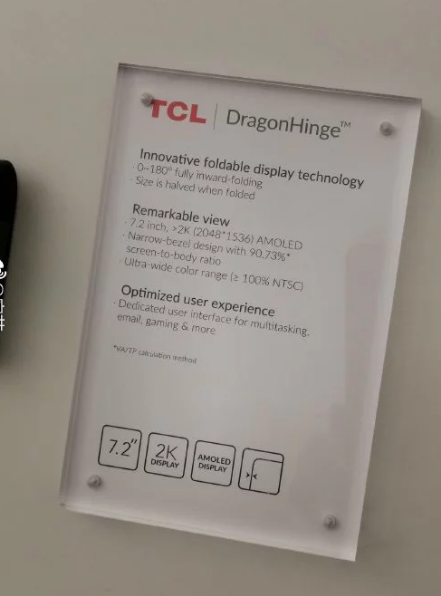 TCL also says the smartphones run on an optimized user interface making it easy to do multi-tasks, email and gaming included. As for the other specs, well, at present not much is known about the devices and probably they won't get launched till next year. Expectations are high for the specs details to be known soon.