It was hardly a surprise when the Pixels and OnePlus adopted the latest Android build pretty quickly. But what came as a surprise for many is the fact when Vivo, Xiaomi, and Oppo announced the same. To further add to this surprise, the Tecno Pouvoir 4 has now joined the Android 11 bandwagon. The device has now been blessed with the first beta build of the said Android version.
With the focus on People, Privacy, and Controls, Android 11 has bought about a ton of goodies. These include some much-needed changes are made to Location permissions, Media toggles in Quick Settings Separate Notification Channels New Features in Recent Menu Bubble Conversations, New Additions to Power Menu, etc.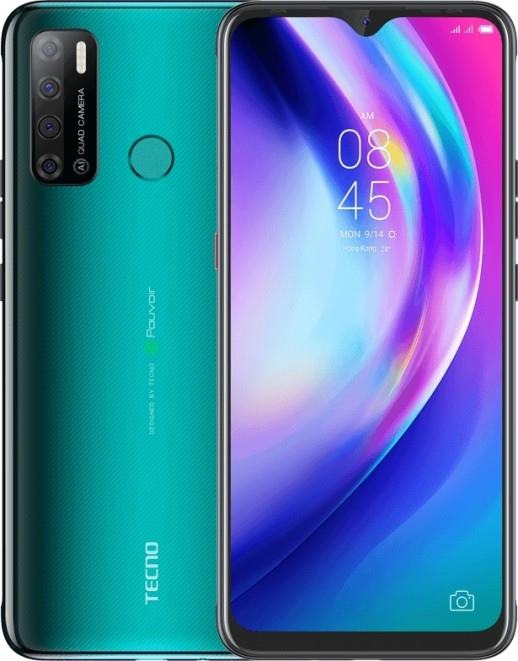 Now with the availability of Android 11 Beta 1 build for the Tecno Pouvoir 4, the device owners could get a taste of all the aforementioned features. With a massive 7 inch screen and 720 X 1640 resolution, the device holds 128GB ROM + 6GB RAM. The 16MP AI Quad Camera is equally impressive in its own regard. To support all these features, you get a mammoth 6000mAh battery.
And to add to it the fact that the Tecno Pouvoir 4 has received the latest Android 11 build, it seems good news is in order. However, there are are some pretty important points worth mentioning. This is a beta build and hence there are bound to be stability issues and some bugs as well. In this regard, the OEM has mentioned the following issues with this firmware version.
Bugs and Known Issues
1. The release might have experience problems with apps, stability, battery or performance on the device.
2. Banking and finance apps might not work as expected.
3. Some apps might crash or may not function as expected when running on this release. This includes Google's apps as well as other apps.
4. Some permissions managed through Settings may need to be set again after app re-installation or device reboot.
5. The release contains some known platform-related issues such as performance and battery, access files in external storage, permissions.
6. Some apps or icons may be obscured by the water drop screen.
7.The camera may not be as good as expected.
So if you are ready to trade-off on the stability front with new cutting edge features, then grab hold of the Tecno Pouvoir 4 Android 11 download link from the below link and install it right away onto your device.
Download Android 11 Beta 1 on Tecno Pouvoir 4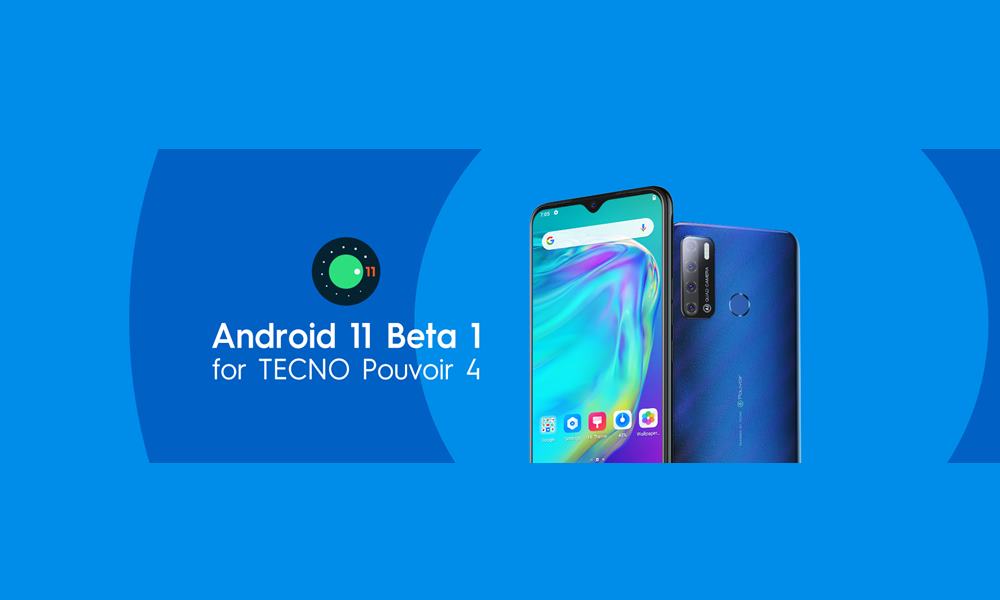 You could now download the update file for the said device from the below link:
Device: Tecno Pouvoir 4
Channel: Developer Preview
Android version: 11
Download: Link
So this was all from this guide regarding the Android 11 Beta 1 firmware package for the Tecno Pouvoir 4. Once you have installed the said update onto your device, do let us know your experiences about the same in the comments section. Rounding off, here are some iPhone Tips and Tricks, PC tips and tricks, and Android Tips and Trick that you should check out as well.