The meteor app is a free source isomorphic Javascript web framework. It allows for rapid prototyping and produces cross-platform code. Its initial release date was 20Jan2017 but was stable released on May 31, 2017. Meteor App speed testing is a free application for Google Android devices that test the mobile connection speed and indicate how well popular apps will run.
This application shares anonymized signal and speed data with Open Signal. Meteor tests the mobile connection and the ping to a nearby server. The results are listed in the application interface afterward.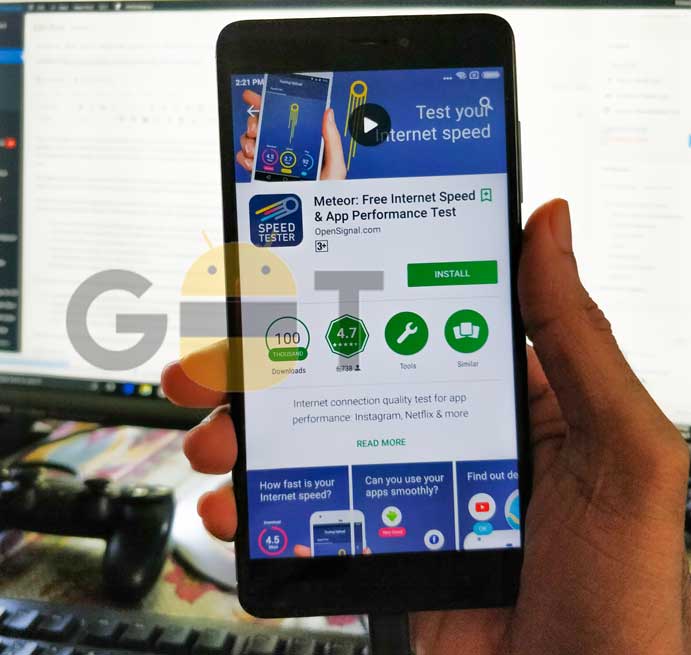 Meteor is a great looking application android that lets you run connection benchmark and informs you about how well certain apps and quality settings of those apps will work under those network conditions.
Find More Android Tips and Tricks Here
Want More Android Tips and Tricks like this? Then Click the link below to find more mods and customization on Android Phone.
[su_button url="https://www.getdroidtips.com/category/android-tips-tricks/" target="blank" style="flat" background="#3b4193" color="#ffffff" size="7" center="yes" icon="icon: check-square-o" text_shadow="0px 0px 0px #fa6512"]Find More Android Tricks Here[/su_button]
Steps To Test Your Internet Speed on Android Using Meteor App
The very first step is to install meteor app from play store when searching for Meteor, make sure you select the app developed by Open Signal.com. It is dark blue in the icon with multicolor meteor logo.
The second step of this procedure is to open Meteor.
Step three says to tap the "Start testing button". If you're connected to a wi-fi network Meteor will report results for that network instead of the cellular network.
The fourth step is that it will show the evaluated result on your screen.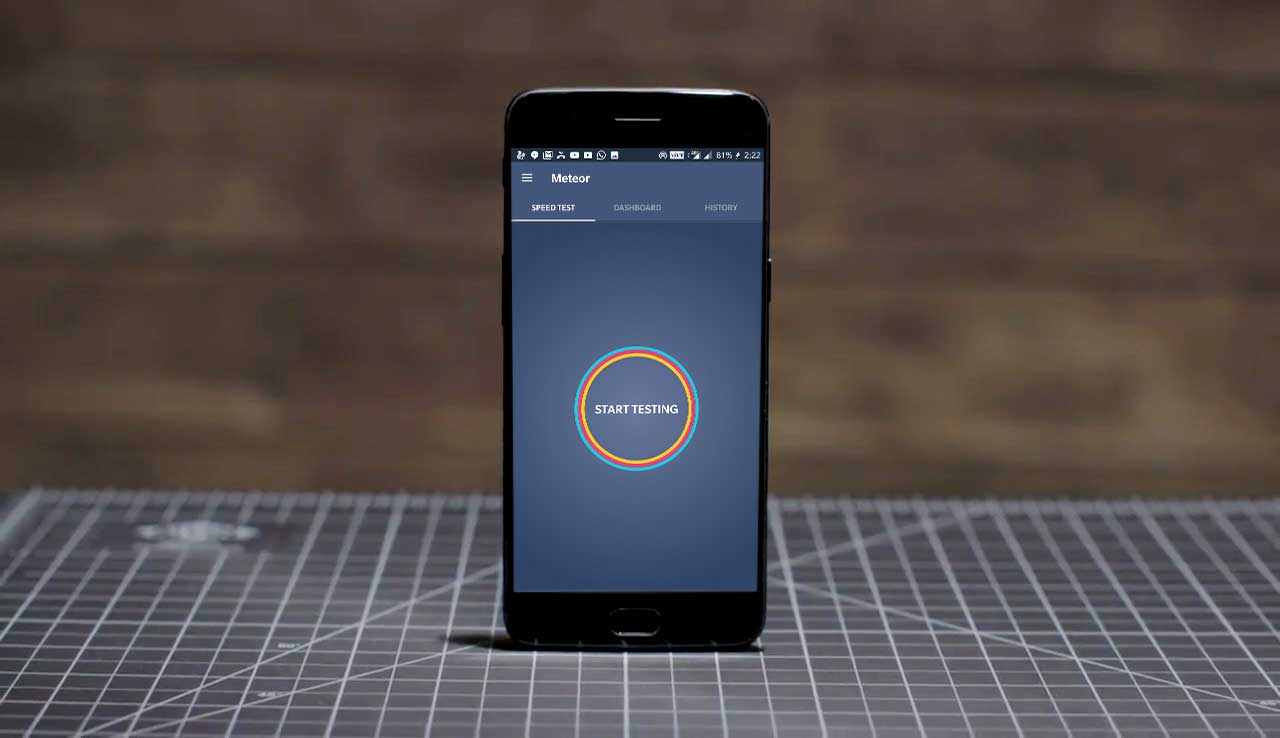 If you see zeros in the "Download" and "Upload" means your connection is not active. Here's how to read the results:
Download – This is the speed that arrives on your Android, such as websites and items in your social media feeds.
Upload – This is the speed at which you can upload your data such as when you send emails and upload photos. This speed is usually much lower than the download speed.
Ping – This is how long it takes to make a two-way connection in milliseconds.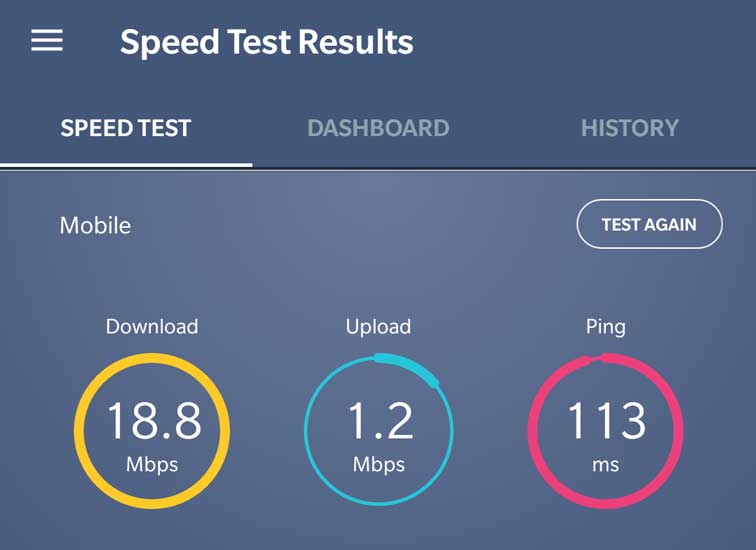 The list of apps on the bottom shows a general summary of your connection speed to popular websites. This was all about the Meteor Testing app which is the most commonly used app in today's Android world.