From the moment of their first model release to today Nokia has a long legacy that follows them. Yes, there have been times when their Android devices didn't meet the expectations, but now with their new Android One-powered devices manufactured under the eyes of HMD Global, Nokia devices are back to prove their legacy. The latest legacy from Nokia is 8.1- a mid-range phone that has power and style packed in one phone and is powered by Android 9.0 Pie and the best part (much sweeter than the pie) is the price. Though the device is not going to be available in the states as of yet, but if you happen to be in or around an area where it is available then you definitely would want to protect it. So here are some cases and covers for your Nokia 8.1.
1 Avidet Clear Case for Nokia 8.1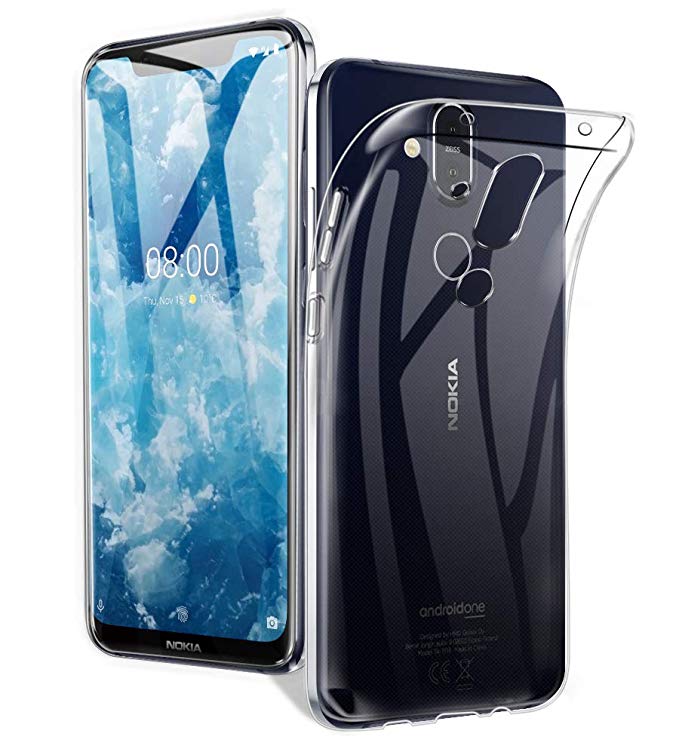 The solid aluminum frame and range of colors to choose from is possibly the best deal to buy. Want another reason? The case is clear hence, you can show off the Noika 8.1 logo. The TPU protection absorbs not only blows, but drops as well. The case is not much thick, nevertheless, it does give a good amount of protection to your phone. The raised edges and the camera lenses give an elevated look to the phone. The TPU material also gives you a firm grip on the phone.
2 Olixar Leather Style Wallet Case for Nokia 8.1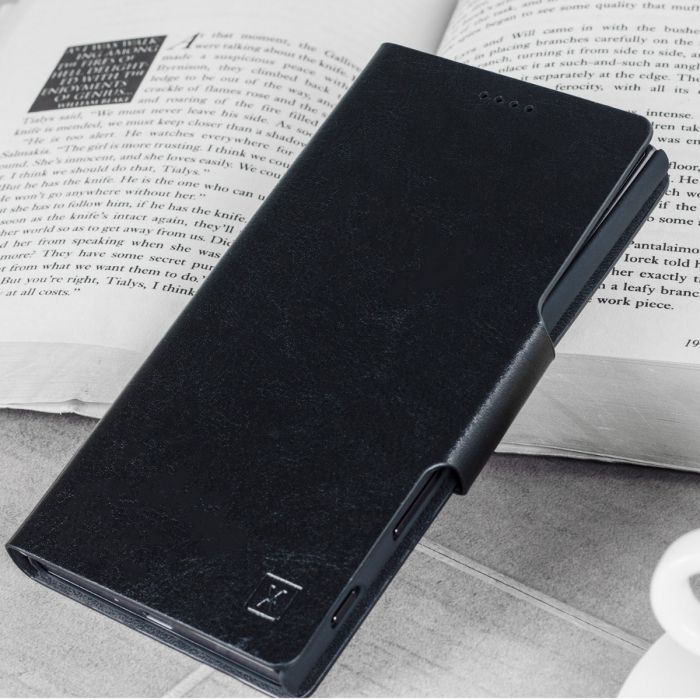 Be it the high profile executive or the regular person who works in the office both can get the Nokia 8.1 thanks to the price tag hence, protection is a must. And, what better to get than a wallet case. Olixar is well known for adding the best elements in their wallet cases yet, maintaining a low price tag. The wallet case from Olixar comes with a polyurethane exterior and a durable leather style. The flap works as a cover when it's on the phone and a horizontal kickstand when you flip it backward. The PU leather adds class and is quite durable and gets cleaned easily. You also get a slot inside to carry your credit card or some cash in case you forget your cash wallet at home.
3 Sleo Rubberized Hard Case for Nokia 8.1
If you think protection means a bulky case, think again. Sleo brings a hard case that's made from a tough material called polycarbonate that is extremely light weight maintaining a slim look. You just have to snap it onto your Nokia 8.1 and thanks to the soft touch coating you get a non-slip advantage as well. The coating is hydrophobic hence, it resists any water or oil droplet from staying on the phone. The case also protects your phone against scratches as well. Be careful not to drop your phone as polycarbonate is not a good impact absorber material.
4 Thinkart Carbon Fiber Style Rugged Case for Nokia 8.1
Are you looking for some rugged protection? Then the case from Thinkart made from TPU material might be just what you need. The material is absorbent and having a good resistant ability makes it a good buy. Thinkart has added airbags on each corner and anti-slip texture on the outside to give your phone overall protection. The case is quite light and the looks are not bad as well. The brushed metal finish looks enhance the looks making it a good buy.
5 Maikezi Dual Layered Armor Case for Nokia 8.1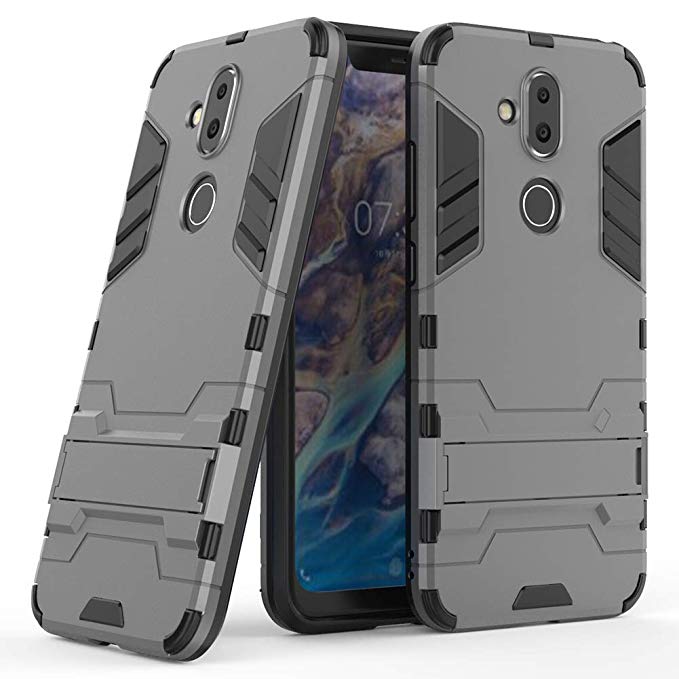 The Maikezi dual layer armor case is perfect for those who want double protection for their phone. The inner core is made from TPU material and has z hard polycarbonate shell on the outer that gives it great protection against impacts and shocks. The TPU core that sticks out of the shell adds extra grip and has button covers for the keys as well. The horizontal kickstand is a bit flimsy, but still, let's you watch videos without having to catch your phone.
6 Superyong Nokia 8.1 Wallet Case made from genuine Leather in White for Nokia 8.1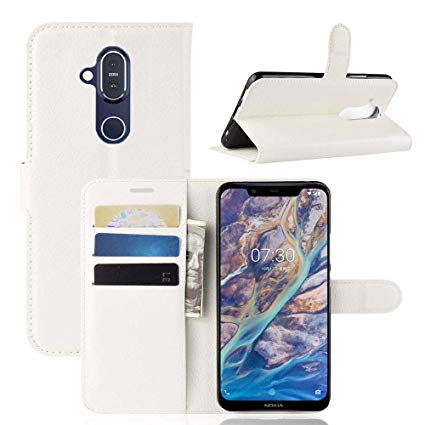 The case is fitted with an invincible magnet that keeps your valuables safe and gives you easy access. You also get card slots to carry your credit card and a side pocket to keep cash as well. The case gives protection to the camera and also has precise cutouts for not just the camera, but flash, speaker and function ports as well. The kickstand is invincible hence, when not in use blends in with your case conveniently without adding any thickness.
7 SLEO Luxury Slim PU Leather Flip Protective Magnetic Wallet Cover Case for Nokia 8.1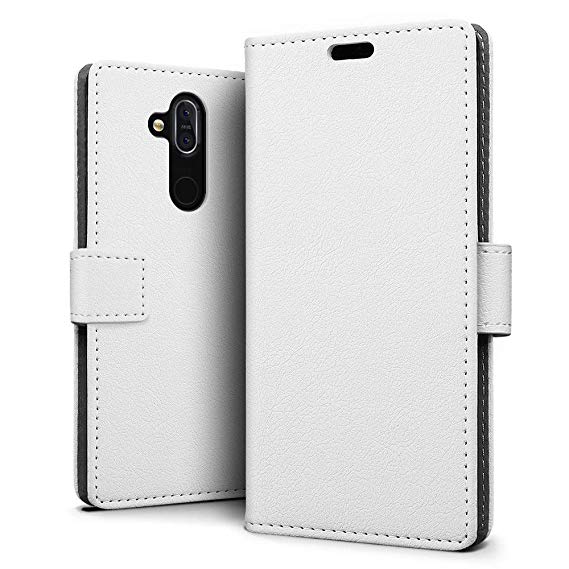 This case can also be labeled as S case made to fit ONLY Nokia 8.1 phones. The case is quite durable, slim and quite light weighed as well. The case is made from high quality leather material that does not add any bulk to the phone at the same time giving protection to your phone. The internal TPU material ensures your phone fits snuggly and the multiple angle cuts allow easy views to watch your videos.
8 Weejb- for Nokia 8.1 Leather Wallet Case, Retro PU Leather Magnetic Smartphone Cover for Nokia 8.1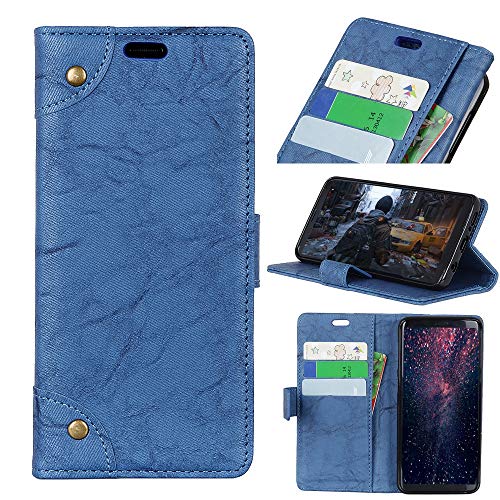 The case is made from PU leather and a soft internal TPU material with copper rivets to compliment the case looks. The case has a horizontal flip cover that adds style and being a wallet case comes with a card slot and a lanyard as well. The case protects against shock and dust. Plus it's both wear-resistant and anti-scratch proof.