If you are one of those who keeps track of the latest happenings in the phone and technology world, you must be aware of how the phone companies are battling in trying to provide the biggest screen possible to their users. It all began with the notch part then came along the waterdrop shape and now, some devices are supporting the waterdrop, but its separate at the top, giving you a punch hole. Even though, you still get just a tiny bit of extra space.
Now, what next, well, obviously the manufacturers had to take drastic measures in terms to the design, after all, they had to give a bigger screen. Plus small footprints, which led way fit the birth of the foldable devices, we yet have to see, though insider's reports claim the feature is still a bit clumsy and the user experience won't be as good as expected.
Now, what if we say, it's possible to have a screen bigger than the TV and that also wherever you go. Yes, most of you must be saying- that's a dream come true. Well, looks like the developers over at Blackview have come up with a plan and are getting their minds into bringing you such a product that will allow you carry a bigger than TV screen with you and be able to enjoy videos on that screen anywhere. Yes, the Blackview MAX1 is going to be that device.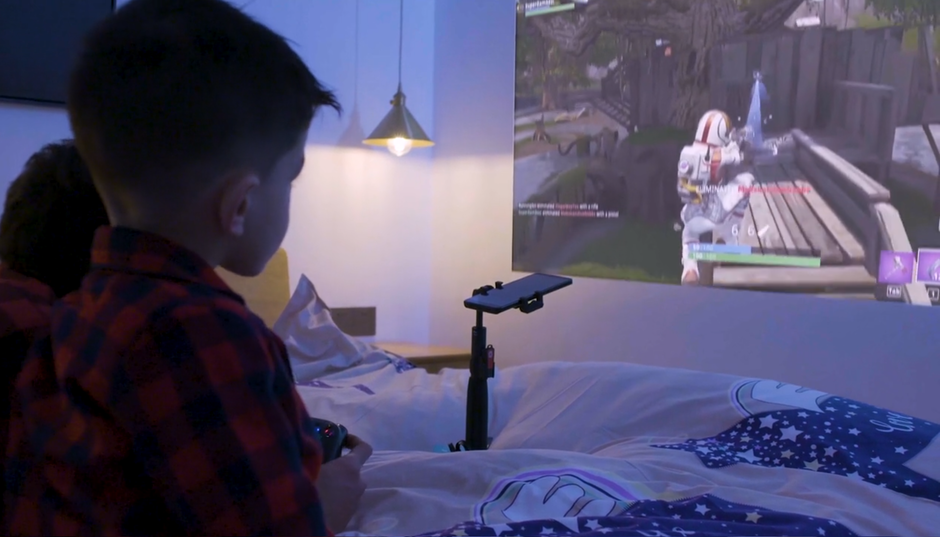 The MAX1 comes with an in-built laser projector that will beam the media onto a wall or surface hence, your phone will convert into a portable home theater and you can enjoy movies anywhere any time. This tiny projector can produce a 70-inch picture at a distance of 2 meters or roughly 6.5 feet away and if you go back just one more meter, you can get an enormous 200-inch picture view. Now, back to the phone.
Those, who use projectors, are well aware of the finicky adjustments you need to do with the projectors so the picture does not look crooked. Well, with the MAX1, this will be a thing of the past. The device also has autofocus, trapezoid corrections function, gibberish to understand, well, this means you will get a normal looking image even on slated surfaces, even though the device comes with a tripod, easing your tension on where to place the device for a perfect image.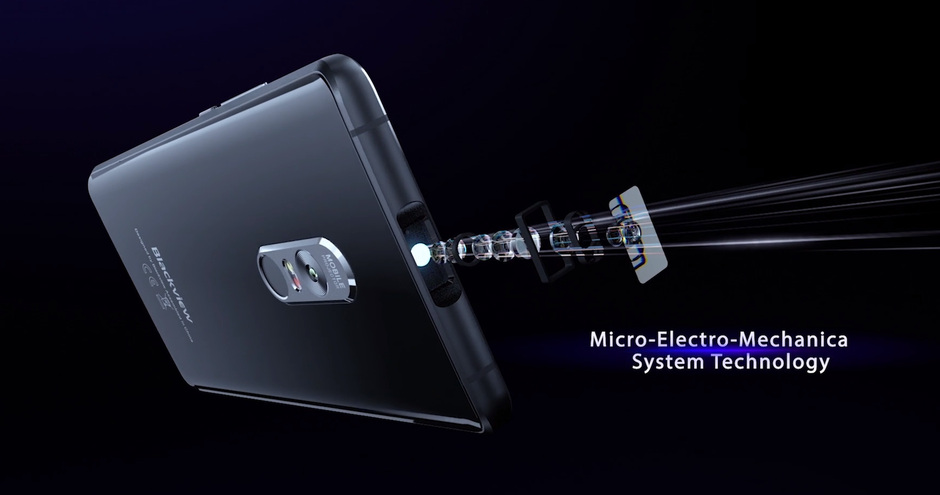 Now, do remember this is not a portable projector, but a phone, so, being a phone what to we have to label the device worthy enough. For one, the Blackview comes with a 6-inch AMOLED display manufactured by Samsung and is powered by a Mali- G71 GPU  with a MediaTek Helio P23 SoC. Add in a 6GB RAM and 64GB internal storage, the recipe for a decent smartphone is ready.
The phone is quite slim hence, easily fits in your pockets and is comfortable in your hands as well. The material is of premium quality and the screen is protected by Corning Gorilla Glass on front and back as well, making the MAX1 your companion, who shall be with you for a long time.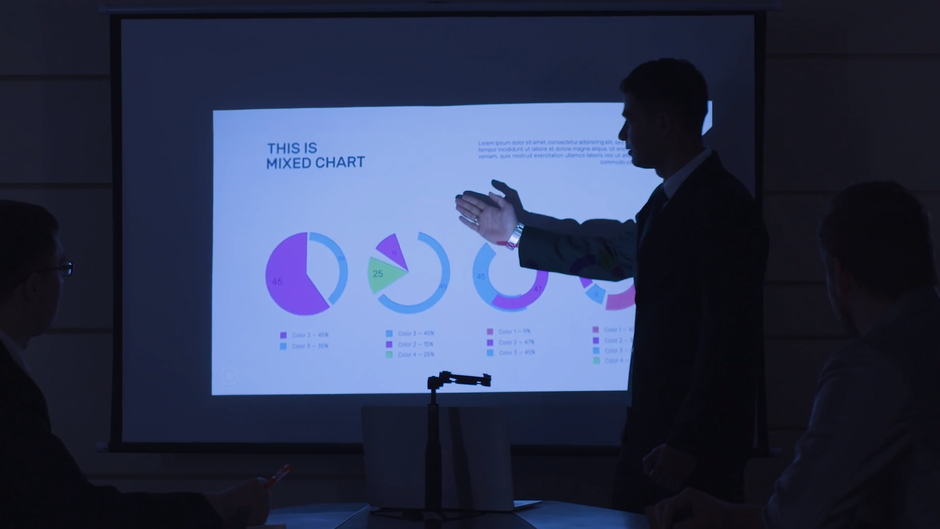 Pre-sale of the Blackview MAX1 will begin on March 1 with the first 1000 devices coming with a hefty 43% discount! To be eligible for the discount and get the latest news about this smartphone, sign up with your e-mail on the website below: