Many cameras by producers have made imitation 4k resolution because of their cameras to pull in more people. For budget action cameras, 4K video resolution has traditionally been out of reach. For the $150 range, most cameras really only do 1080p, and occasionally offer subpar 4K. The closest bet so far for an "affordable" action camera is the ThiEYE T5e WiFi 4K, which I totally love, priced about $200.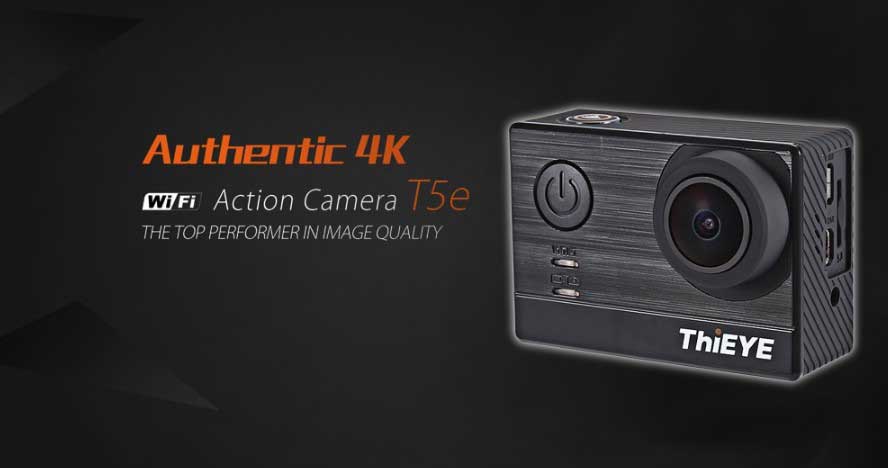 ThiEYE T5e WiFi 4K is available on Gearbest in a flash sale with the awesome discounted price of 104$. Have a look at its specifications:
ThiEYE T5e Specification:
Chipset: Ambarella A12S Processor
Image Sensor: 12MP 1/2.3″ COMS Sony IMX117 Sensor
LCD Display: 2.0" built-in TFT LCD
Lens: 170° super-wide view, 7G lens
Connectivity & Ports: WiFi (iOS & Android App), Micro USB, HDMI,
Storage: Micro SD/SDHC/SDXC (Support up to 64G class 10 or UHS-I)
Waterproof 60m (197 feet) in case
Battery: 1100mAh, 3.7V, 4K video about 80min
Weight: Camera (78.2g), Camera with waterproof housing (165.4g)
Dimension: 61 x 42 x 23mm (L x W x D)
Color: Black, Silver
Video Resolution: 4K 30fps, 2.8K 30fps, 2.5K 60fps, 1440P 60fps, 1080P 120/60/30fps, 720P 240 /120fps
Video Format: MP4 H.264
Self-Timer:  2/3/5/10/20/30/60 s
Not only ThiEye T5E take 4k in 30FPS, it also offers 1080p at 60 fps AND 120 FPS, in addition to many different resolutions. It offers a viewing LCD on the back, WiFi connectivity with a dedicated program for remote management, and 12MP photos. The image sensor is your IMX117, a powerful sensor that is just like the latest SJCam (7) model and is capable of authentic 4K.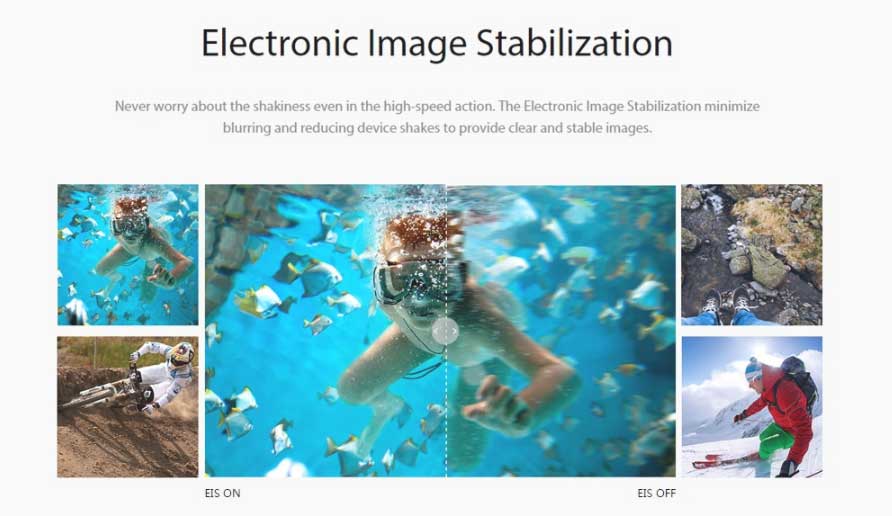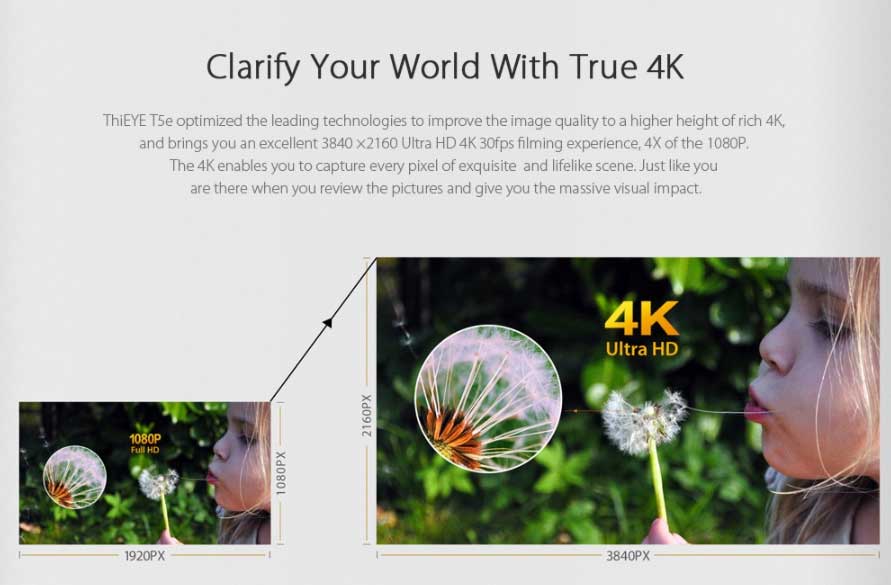 Audio for on/off recording is nicely audible even during the circumstance. The camera boots up fairly quickly, and I didn't have issues with the lost footage. The camera itself includes a pretty solid build, with a nice locking switch for your battery. The watertight case and other accessories have nice design and texture high-quality. All in all, the accessories are solid, and the video quality is superb.
At first seems, this camera looks very sleek and attractive due to the lights along with the matte finishing of their body. This also honestly looks better than a lot of the action cameras available in the marketplace since there are a whole lot of lights around the camera body, making it seem very futuristic.
One more thing is that despite the appearances, the camera feels exceptionally sturdy and solid because the body is quite tough. Additionally, the battery cover is started by means of a spring and definitely doesn't feel cheap. The accessories provided also felt significantly less 'plastic' than that which other makers offer. The buttons also definitely feel like well-made buttons because there were well defined and precise clicks whenever pressed.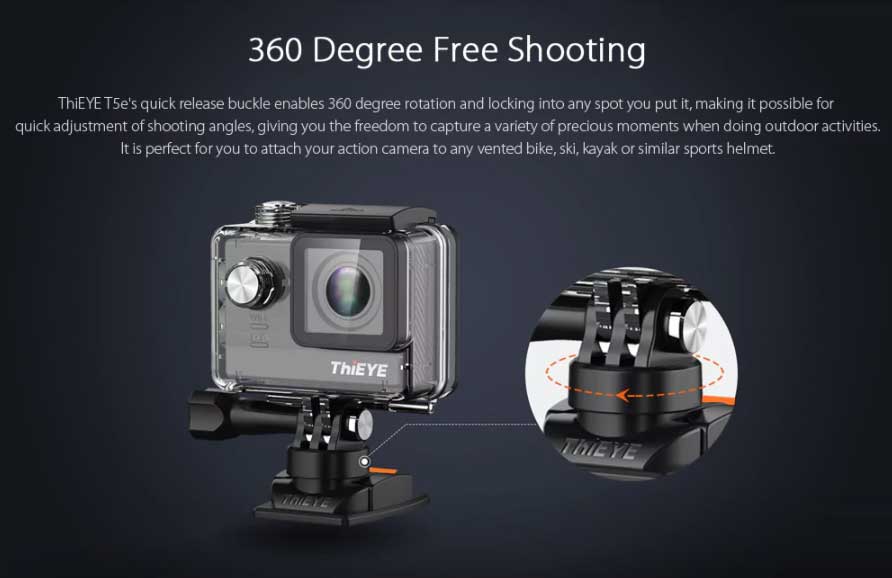 Conclusion
For your price and the offered specs, ThiEYE T5 is really a 4K camera bargain. If you do not require 4K resolution consider that it offers 120fps in 1080p. The detector is exactly the same as in Hero4 black. T5 does not have some fancy attributes introduced with the latest generation of action cameras.
You can grab this awesome gadget at a price of 104$ from Gearbest sale. Hurry up! Offer is available until stock lasts.