Two months have passed since Fortnite Mobile's release, allowing other Android models to run the game. To see if your phone can handle Fortnite Mobile, check this out.
Unlike PC gaming where there are a wide plethora of considerations, knowing if your phone can run a new mobile game or not boils down to only one question: How recent is your device? With Fortnite Mobile, however, it isn't as simple as that. So if you want to know if you can have an Epic Victory Royale on the go, see if your phone can have itself some Android Fortnite, read up.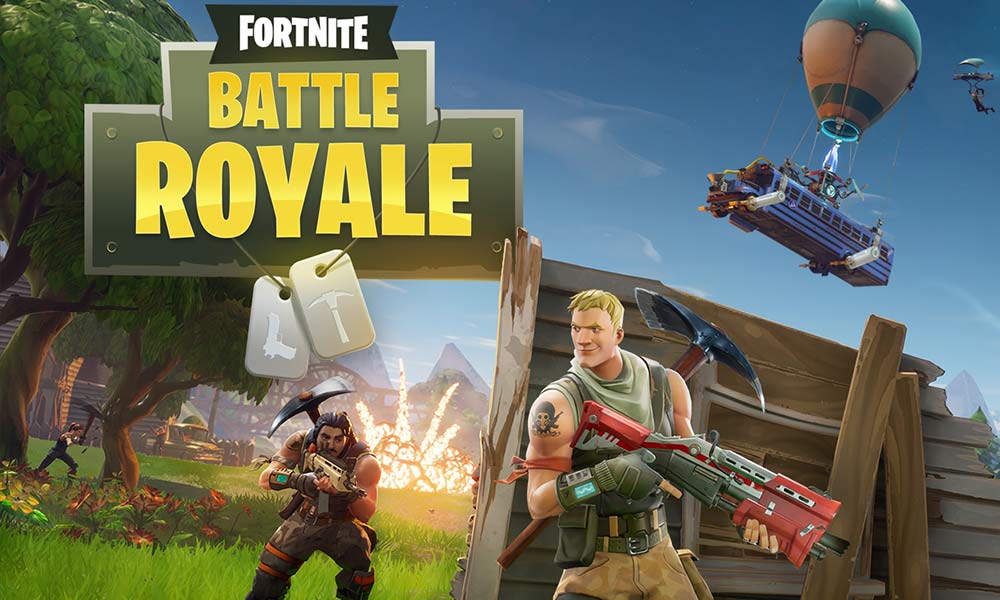 Korean Supremacy
With Samsung Galaxy S9 being the first phone to have Fortnite Accounts for Mobile—and exclusively at that—it makes perfect sense that the brand's most recent models of its flagship series (Galaxy, Note, and Tab) to be at the top of the list. That would be Galaxy S7/S7 Edge, S8 / S8+, S9 / S9+, Note 8, Note 9, Tab S3, and Tab S4.
Due to models like S7/S7 Edge being cutting-edge (pun intended) tech at their time of release, it is one of the exceptions to Fortnite Mobile being unplayable on older phones.
LG may be a less popular name compared to Samsung, but the electronics giant's fellow South Korean rival is not one to be outdone. That's why it's no surprise that aside from the G7, ThinQ, and V30+, the latest iterations of its bestseller series, the three-year-old models, G5 and V20, can run Fortnite Mobile. Of course, it goes without saying that the game is playable in any in-between model just as well. Talk about Korean obsoletion-resistant tech!
Handheld Gamer Territory
As for Asus, the list is rather short: ROG Phone, Zenfone 4 Pro, 5Z, and V. But despite the brand not having a lot of models that can run the game, it has the ROG Phone, whose monster specs–possibly the highest in the market as of writing–and design is dedicated to gaming.
Speaking of gaming phone, the Razer phone can, obviously, handle Fortnite Mobile no problem. It has identical specs as the ROG phone. But unlike its rival, it's a sleeker, simpler, and a much less complicated sharp-cornered rectangular phone that's somewhat reminiscent of Sony's mid-2010 models.
If you have plans of buying a gaming phone for your Fortnite mobile needs–if you can save enough money despite buying Fortnite items, that is–the deciding factor is going to be brand loyalty and aesthetics. Do you want something rad that shows your identity as a gamer? Go for the ROG phone. On the other hand, if you are partial toa chic, no-frills design philosophy and prefer to have your hobby speak for itself, you'd be better off choosing the Razer phone.
Next, are China phones. Regardless of the rumors about them, it can't be denied that these brands perfectly walk the tightrope between performance and affordability. To know if yours can play Fortnite, check this list:
Huawei: Honor 10, Honor Play, Mate 10 / Pro, Mate RS, Nova 3, P20 / Pro, V10
Xiaomi:Blackshark, Mi 5 / 5S / 5S Plus, 6 / 6 Plus, Mi 8 / 8 Explorer / 8SE, Mi Mix, Mi Mix 2, Mi Mix 2S, Mi Note 2
ZTE: Axon 7 / 7s, Axon M, Nubia / Z17 / Z17s, Nubia Z11
HTC: 10, U Ultra, U11/ U11+, U12+
The last high-end entries for big brands are Motorola/Lenovo, Sony, and Nokia. While they are familiar names, they are nowhere near as pricey as Samsung or LG. Here are their Fortnite-friendly handsets:
Lenovo: Moto Z/Z Droid, Moto Z2 Force
Sony: Xperia XZ/Premium, Xzs, XZ1/Compact, XZ2/Premium/Compact, XZ3
Nokia: 8
In case your phone isn't included in the list, don't despair. There's a chance that it can still be your personal Fortnite machine if it has to have the following specs:
OS: Recommended Android 8.0 or higher, 64 bit
RAM: 3GB or higher
GPU: Adreno 530 or higher, Mali-G71 MP20, Mali-G72 MP12 or higher
Epic Games did a good job with Fortnite Mobile. Maybe too good that not just any phone can run it, so good job for reading this instead of doing guesswork. Now you can shoot and build wherever you go!