The latest most talked about the smartphone is no doubt the Samsung Galaxy A9 that comes with an extra large 6-inch display and a 13 MP camera to boast of. The Android is powered by 5.1.1 Lollipop OS that gives an immense versatility to the smartphone. Now as is, the device as precious as it does require extra protection than just the body it comes in. Therefore, you will require a case or cover that can give not just sturdiness but is thin and practically complete in all terms of protection.
The device is packed with sensors, cameras, speakers, ports and a responsive button that will definitely need easy access. Hence, be it any case or cover for Samsung protection and easy access is clearly visible in the designs. As, the device has just been released comments on its performance is not possible, nevertheless, it needs all the protection it can get and no better way than providing your device with the perfect case or cover. So, here are some of the cases and covers available for Samsung Galaxy A9 online:
1- Rnicy Galaxy A9 2018 case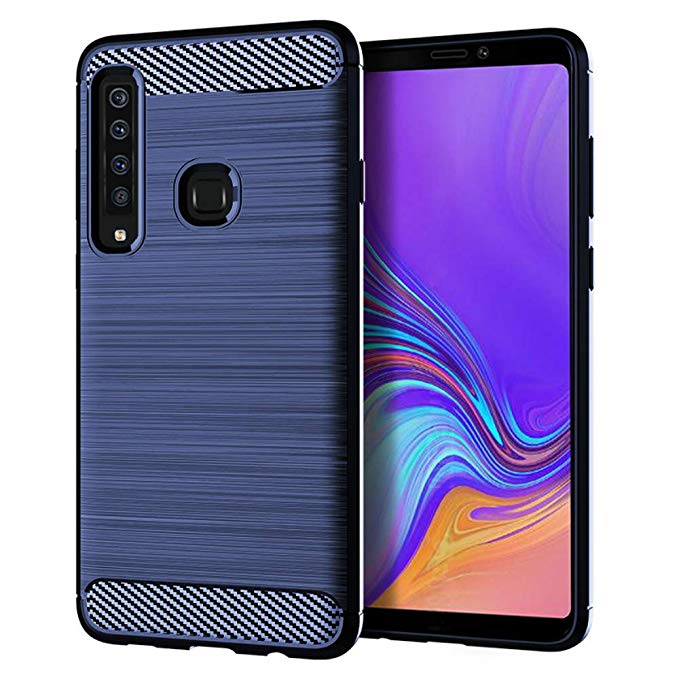 If you want a bit of extra protection for your Samsung Galaxy A9 yet, want a slim profile than the Rnicy Galaxy A9 cases is just what you need. Made from TPU material which protects your phone not only from falls but accidental spills as well. The raised sections on the back give good protection to the fingerprint sensor and the four cameras. The textured portions keep the phone from slipping from your grip. The case is available in navy, gray, red and black.
2- Toppix Galaxy A9 2018 case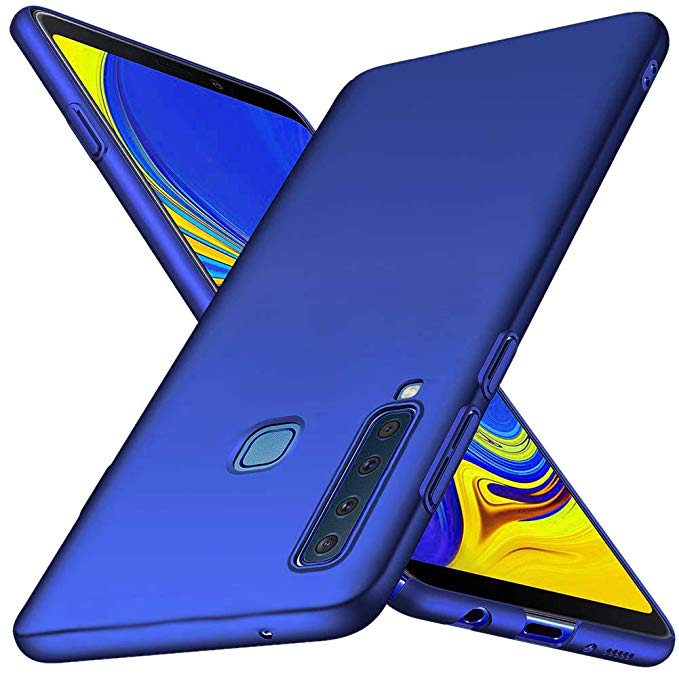 The Toppix case is an ideal blend of slim profile plus protection. The case is made from a very hard PC she'll material and even though is only 0.7mm thick, really knows how to take impacts and protect your device. Being slim it's easy to carry and the raised edges protect the four cameras and the fingerprint sensor as well.
3- Heniya Galaxy A9 2018 case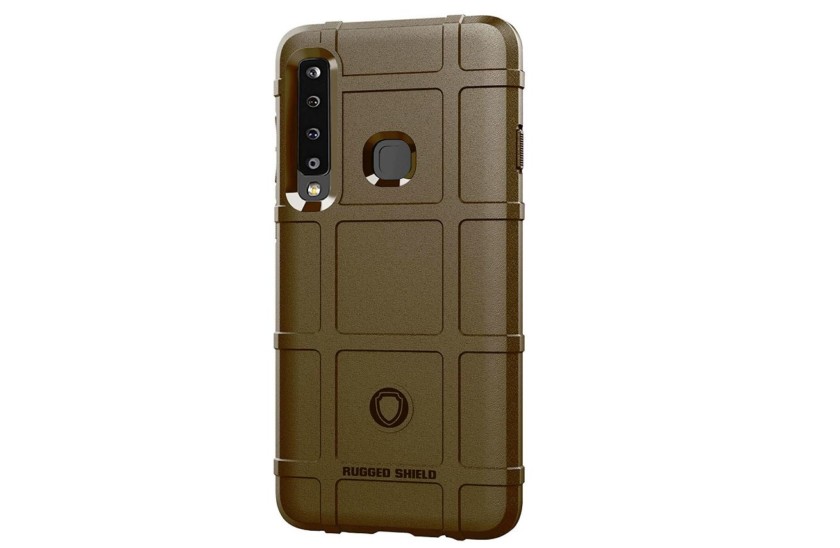 Most will want maximum protection for their Samsung Galaxy A9 and what better case than a rugged one. The Heniya Galaxy case might be just what you're looking for. The TPU material gives maximum protection and the textured design ensures the phone will not slip from your hand. It's available in gray, black, blue, brown and green as well.
4- Classic Brown customized tailored sleeve for Samsung Galaxy A9 Pro from fitBag. Alcantara pouch integrated with Microfiber lining
Another company to reckon with is fitBAG. The case comes with a customized sleeve that allows the device to fit in snuggly. Apart from protection, your device gets a much clearer look as well.
5- Pushimei Galaxy A9 2018 case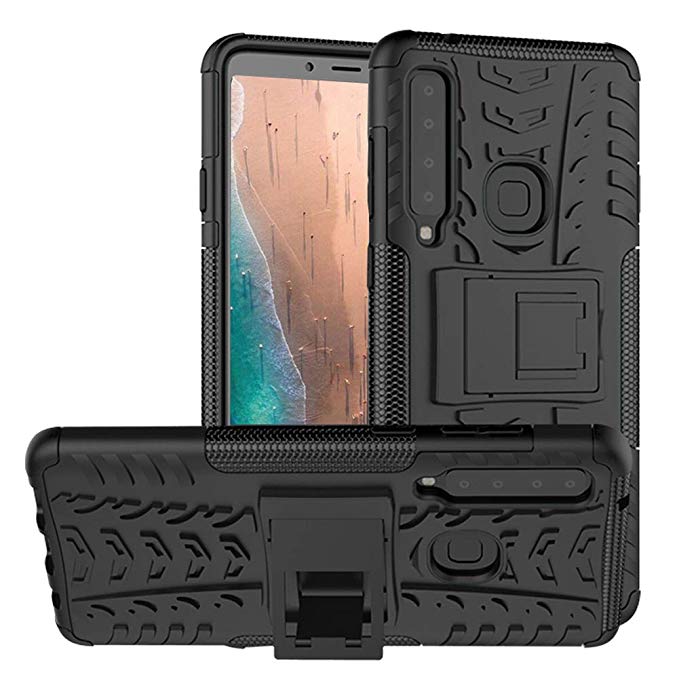 If you need extra rugged protection than the Pushimei Galaxy A9 2018 case is just made for you. The outer shell is made from a very hard PC material and the inner layer is made from TPU material hence, gets double protection. The internal TPU material keeps the phone cool while the outer layer gives a better grip. The in-built kickstand lets you enjoy video watching hands-free.
6- Jaorty Galaxy A9 2018 case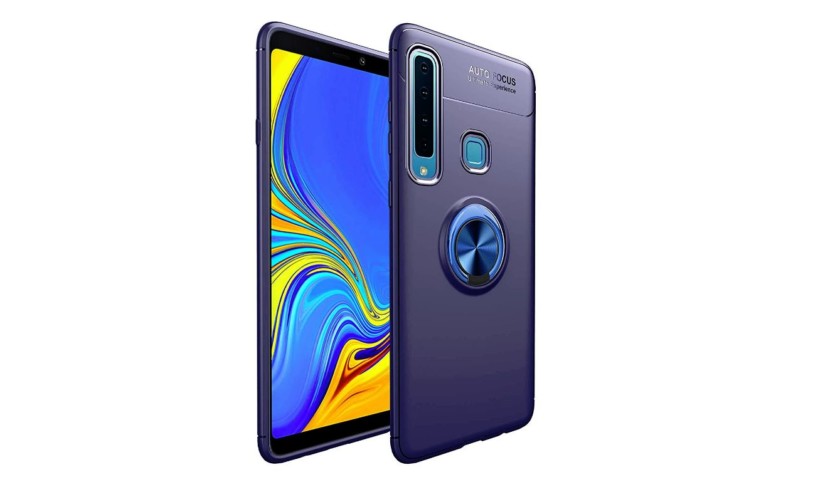 If you like something that's different than the Jaorty Galaxy A9 2018 case is what you need. The case is not just slim, but has an added feature as well. The in-built magnetic ring works as a kickstand as well. Yes, the ring can move 150 degrees down and full 360 degrees rotation ability. The magnetic center also easily gets attached to the car bracket (not included). Made from TPU material, the case is available in various colors to suit each and every taste.
7- Simicoo Galaxy A9 2108 case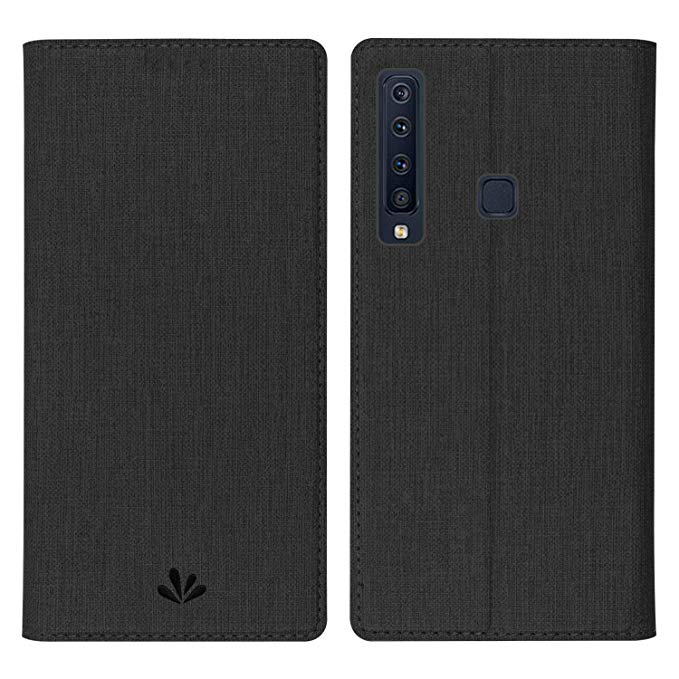 For those who want elegance than the Simicoo Samsung Galaxy A9 case is just what you need. The leather is quite thin and has a magnetic flap to ensure the phone stays in place. The magnetic flap can also be used as a kickstand to enjoy videos. The body is made from TPU material giving you full protection. The card slots are useful to carry cards or even cash as well.
8- Avalri Samsung Galaxy A9 2018 Case, Thin Soft Full Protective 360 Degree Rotating Ring Kickstand Cover with Magnetic Car Mount for Galaxy A9 2018 (Black)
If you like rugged looks that give shock protection as well then the Avalri case is just what you need. The 360 Rotating Finger holder can also be used as a kickstand so you get the best streaming experience possible. You can view from multiple angles hands-free. The TPU material is eco-friendly and has a good anti-drop and anti-impact protection from falls, scratches and bumps as well.
The in-built magnetic iron plate allows the case to work as a car holder as well. The ports and buttons are easily accessible and functional as well.
9- Olixar Samsung Galaxy A9 2018 Case with Screen Protector – 360 Degree Full Body Cover – Edge to Edge Tempered Glass – Front and Back Tough Rugged Protection – Wireless Charging Compatible – Sentinel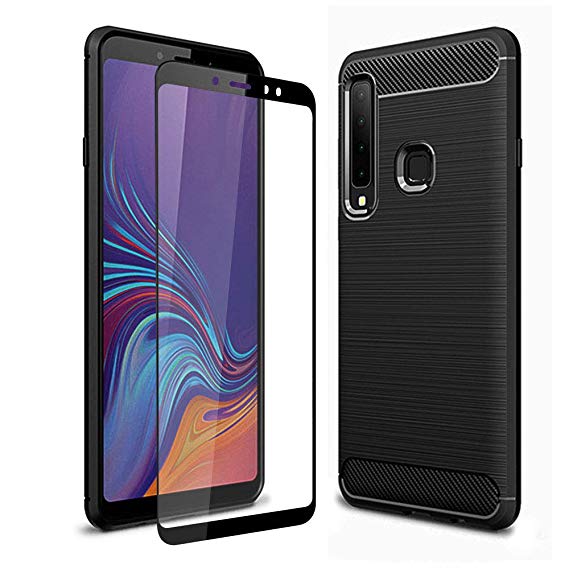 The Olixar case features a flexible, rugged look and is fitted with a TPU body that works as a tough barrier to protect your device, meanwhile, not adding any unnecessary bulk to the device. The curved tempered glass ensures 360 degrees protection. The inner pattern case is a shocking prof and aids in heat dissipation. The case comes with a 2-year manufacturer warranty from Olixar.
10- EasyAcc Case for Samsung Galaxy A9 2018, Black TPU Phone Case Matte Finish Slim Profile Back Cover Compatible with Samsung Galaxy A9 2018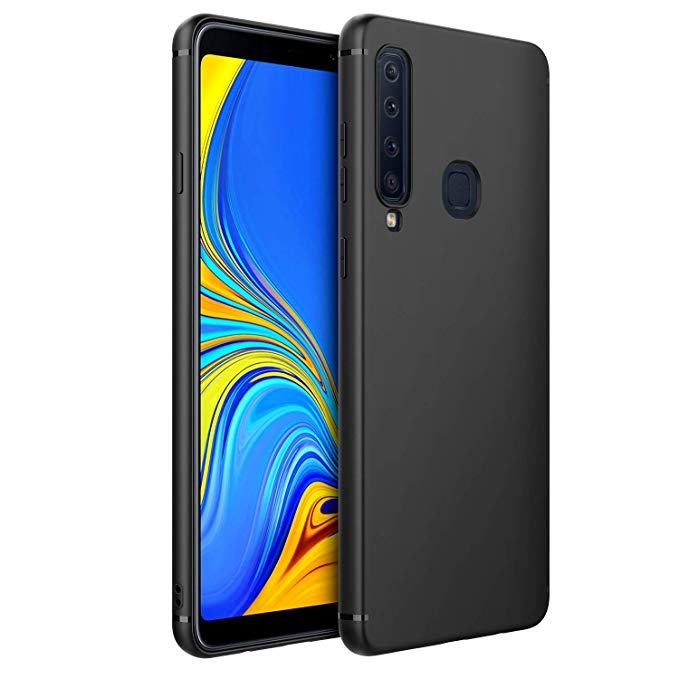 If you want to keep your phone new and stylish always then the EasyAcc case is ideal for you. The flexible TPU material is customized for the Samsung Galaxy A9 and is easy to install and remove.
The TPU material is of premium quality and helps in resisting dirt, stains and fingerprints. Its shockproof and gives protection from slight bumps and drops. The design is sleek and preserves the original look of the smartphone and gives a comfortable grip.