In an epic launch, Epic Games Store has added a new game on its digital shelves. tinyBuild has launched its next and much-awaited game online and it is available on a free-to-keep basis for a limited one-week duration. I am talking about 'Totally Reliable Delivery Service' where you are tasked with delivering items to your customers on the given address by all means possible within the given deadline.
Last year in June, the game was put up as an open beta for a few weeks where people loved the ragdoll physics that it implies along with all sorts of minor to major destructions and distractions that you have to go through before delivering the item to its customers. The game resembles someone of a Goat Simulator and will give you literal chills albeit playing it although it is not that easy at first but you can always learn while you go.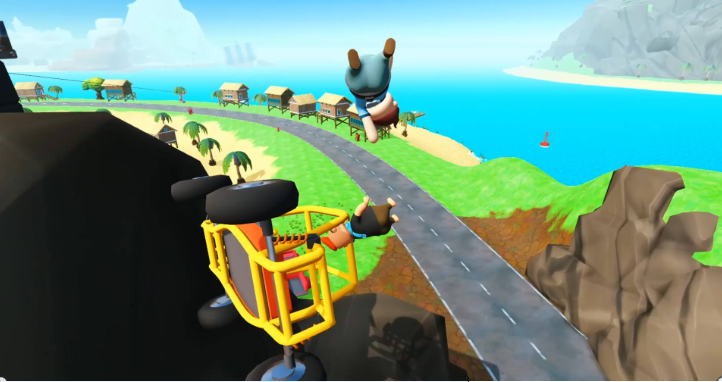 The game is available on a free-to-keep basis from Epic Games where there's no barrier, you can play how much you want although the offer is valid till April 8th at 8:30 PM local time.
The world of Totally Reliable Delivery Service doesn't obey laws of physics firmly so you can literally take a fire hydrant to fly off to the destination or take a biplane, buggy, truck, and means of transport you can find on this game which I strongly believe resemble that of the popular British-American 'Make Way For Noddy' CGI that loves super smooth and relaxing but with a ting of adrenaline that pumps up when the clock is ticking towards the deadline.
You can play on your own or indulge in an online multiplayer game with your friends or others to get to the destination with excellent teamwork. The best thing about this game is the unpredictable chaos that causes distraction in your deliveries but you have to watch out for it and make plans to reach the endpoint accordingly or else, you lose.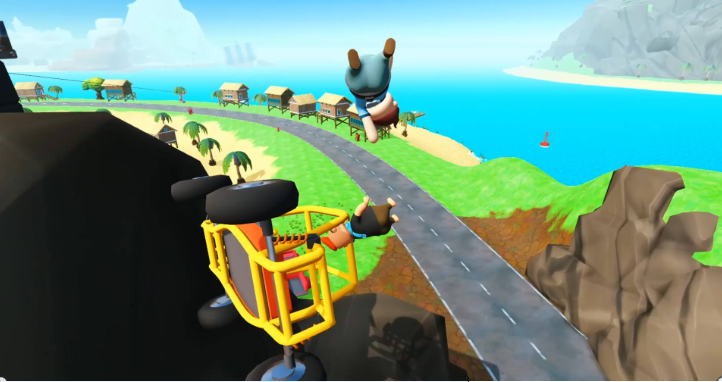 So brace up, check out the listing on Epic Games and get the deal before the sale ends. You can download it for free on Windows, Mac, Android, and iOS operating systems as well as Sony PlayStation 4, Microsoft Xbox, and Nintendo consoles as well. Check out the Epic Games Store for Totally Reliable Delivery Service.