There is nothing wrong to say that it's extremely difficult to bear the pain of a lost smartphone. They have actually become a part of our life and when we lost them, it's like a situation in which we feel life has stopped somewhere. Probably no one of us wants to bear this pain. In this post, I will guide you on how to track and find a lost Galaxy S8 and S8 plus.
Luckily, there are different methods available to help you in this matter and the good thing is they can easily be considered as trusted. This can be done through the popular "Find My Device" enables Galaxy S8 and S8 plus users to find their phone which is either lost or stolen. Some people also call "Find My Device" as "Find My Android" feature.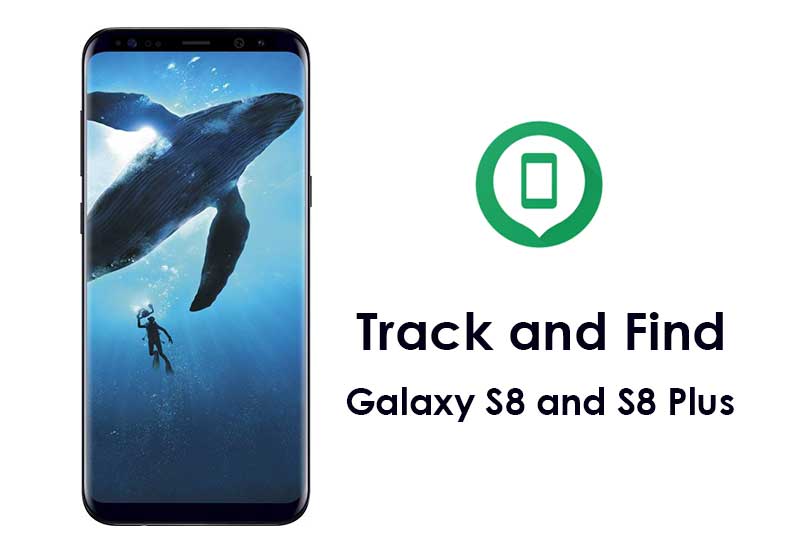 Steps to Find A Lost Galaxy S8 and S8 Plus
Many times phones are equipped with personal information and losing them can create personal troubles. Of course, no one wants to have them. So here is what exactly you can do for Galaxy S8 and S8 Plus devices.
Apps and tools that can help you
One of the most common sayings is "Prevention is always better than curing a problem". Tools such as Find My Device, Lookout, and AirDroid are extremely useful to help you. There are other apps available on the Play Store that you can consider in addition to this. However, make sure you go with a trusted one and in fact the one that is accurate in performing this task.
LookOut and Find My Device boost the chances of finding a lost phone while on the other hand, you can only monitor t remotely with the help of AirDroid. It is useful for those who want to erase any useful or personal information from their device after the same has been lost or stolen.
Finding the Samsung Galaxy S8 with Find My Device
Find My device is an improved version of Android device manager. A lot of devices have this feature available by default. Actually, Google has created it for handling situations like these and thus, you need not worry about anything. It is always suggested to you to keep it enable all the time so that you cannot face similar problems in the future. To do this, simply open the device Settings and scroll down to find "Security and Screen Lock option. Next is to click on "Device Administration" and then click on "Find My Device". The box in front of it must be checked that indicates you are ready to go.
Useful information about Finding your lost Android device without having the Lookout
There are certain chances that the Samsung Galaxy S8 or S8 plus that you have lost don't have an activated Find My Device. There might be other reasons that you cannot access the same. At such a time, Lookout is exactly what that can help you a lot. It has been equipped with some amazing features related to the device security.
Lookout can help you to track your lost device through another smartphone very easily and there are good chances that you can find them.
We suggest you to always have an insurance of your device so that in case you cannot find it, you don't have to bear all the cost for the same. There are several phone insurance policies that enable you to claim the amount under such situations.
I hope this guide will help you to Track and Find A Lost Galaxy S8 and S8 Plus. Any further queries or questions or suggestions would be welcomed in the comment section below.