Twitch is primarily a game streaming video-on-demand application that is owned by Amazon Inc. It is known for entertainment and shows as well. But there are certain issues even with Twitch, which the users are reporting to us. So we decided to bring a detailed guide on the issue which most of the users are facing whenever they are trying to watch a live game stream. So if you are one of them, then probably you have landed on the correct page. This is because today, we are going to fix the Twitch issue of failing to Retrieve Stream Key. So let's get started
What is the Issue?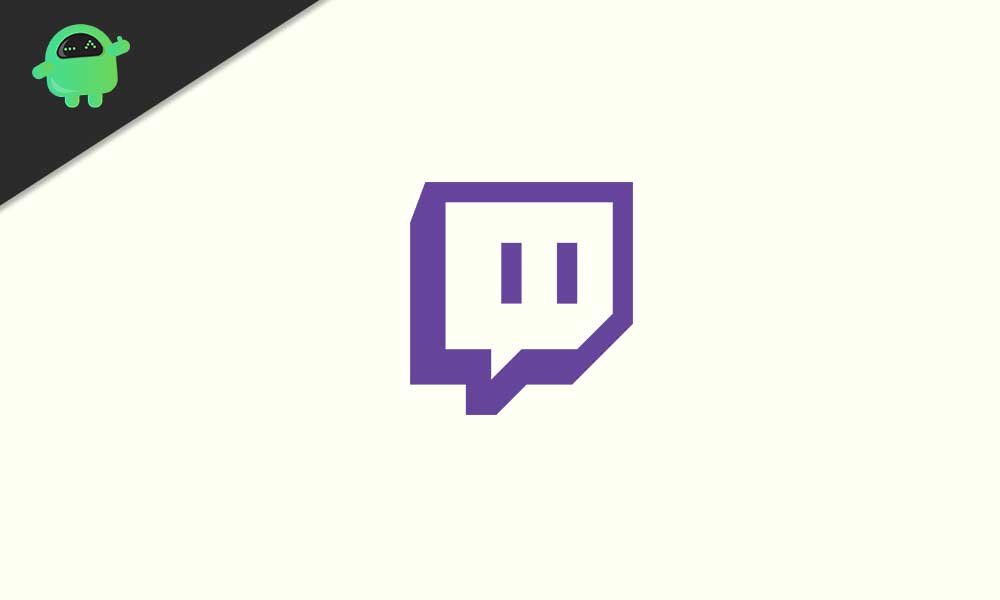 The issue Twitch users are facing is not a fatal error rather than a server glitch that keeps the users from watching Game Streams. Twitch users a two-phase authentication system for watching live streams. It means that if you want to watch a live game stream, then you have to enter a Stream code. Twitch will verify from its backend servers to allow the audience to watch the stream. But in this case, the users, even after entering the code correctly, they are unable to view the stream. Then it is showing "Twitch failed to retrieve Stream Key." This is the issue that most of the users are facing.
Now in order to fix this issue, continue reading this guide, and we guarantee that you will definitely come out of this problem. In the next section, we will discuss the fixes that will surely fix your Twitch error and, along with that, solve many other issues that you might be facing. So without further ado, let's move to the fixes.
How to Fix If Twitch Failed to Retrieve Stream Key?
Now we will discuss the fixes that will surely get you out of the issue of retrieving stream key. Before proceeding with the repairs we would like to say that we will be using the Twitch web version as the Twitch application is not supported in many parts of the world. Also, try the fixes in the stepwise guide we discuss. Don't do anything extra. So let's start.
Fix 1: Set the two-factor authentication with phone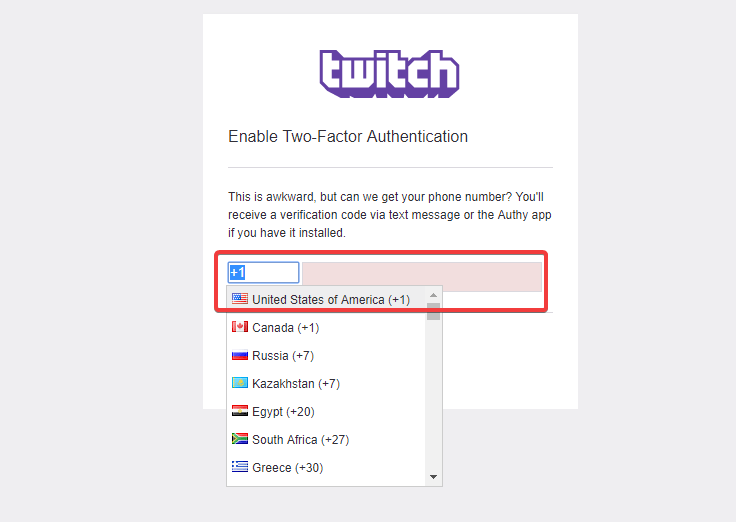 Setting up two-factor authentication is quite an easy task for most of you. But it isn't that easy and not set it up will result in no viewing of live streams. So in order to watch live streams, this is your first step. Now follow the steps below for setting up the two-factor authentication.
Open your web browser and navigate to Twitch
In the Twitch page, log in with your credentials
Then go to settings and select "Security and Privacy."
Now in the Security tab, you will find an option "Two-Factor Authentication" select that
Now click on "Set up Two-Factor Authentication" this will take you to a secured page
In the secured page, you need to enter your password and your phone number with which you want to set up two-factor authentication
You will receive a one-time confirmation password on your phone
Enter that in the space provided in your browser.
Now log out of Twitch and Clear cache and cookies of the browser
After all, log in to Twitch again and enter your credentials
Enter the stream key
Doing this will trigger your two-factor authentication and thus allowing you to watch live game streams. If you think that all the issues aren't solved, continue reading.
Fix 2: Download Authy for Two-Factor Authentication
If the above fix did not work for you or you are having trouble with the authentication process, you can download an application to your smartphone or PC and try via that. Follow the steps below to enable two-factor authentication using a third-party app.
Download the Authy application [Link Provided Below]
Install the application on your PC or smartphone with your phone number
Now again open your computer web browser and Navigate to Twitch
Then enter your Twitch Credentials and login
Now go to Settings>Privacy and Security>Two-Factor Authentication and click on "Set Up Two-Factor Authentication
In Two-Factor Authentication, enter the password and phone number that you have used in Authy
After that, choose the way you want to receive the login token, click on the current device
Now you are all set. Whenever you will log in to Twitch, and ask for the Stream Key, you will get the key in Authy. But if this fix also did not solve your issue, try out our last fix that will surely get you out of the trouble.
Download Authy
Fix 3: Use Different Browser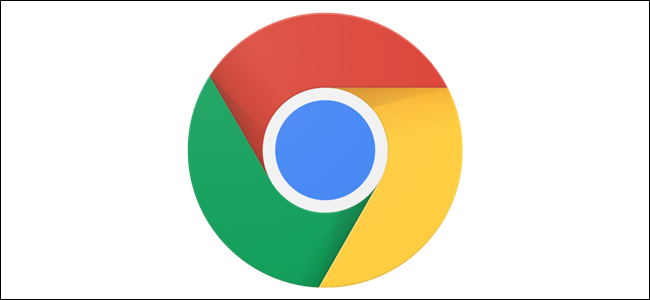 Try to use Twitch with a different browser. The browser you are using now might not allow playing flash contents. Or maybe your firewall is blocking your browser from using certain streams. So switching your browser can be the best and possibly the last option. We recommend using Google Chrome, it is fast, secure, and most importantly, it can sync with all your devices together.
You can, however, reach out to Twitch support for additional help. However, we have provided you with the best fixes, and they will, after all, blame you for anything. So it is better to try out our fixes first before trying anywhere else.
Wrap-Up
This guide was to help the users who were unable to retrieve the Stream Key in Twitch. We have discussed all the possible fixes that will surely solve your issue. We hope this guide was helpful to you. If you have any queries or feedback, feel free to comment down below with your Name and E-mail ID. Likewise, check out our iPhone Tips and Tricks, PC tips and tricks, and Android Tips and Tricks for more such tips and tricks. Thank You.