A few months back Twitter users got a new update that bought the dark mode feature to their beloved social app. The feature is generally called night mode and should be gray or black then the dark navy back that Twitter users are getting. On activation of this feature, you get a black background with white text, but many users are not happy as they don't like the dark navy blue background. And, Twitter needs to improve this as soon as possible.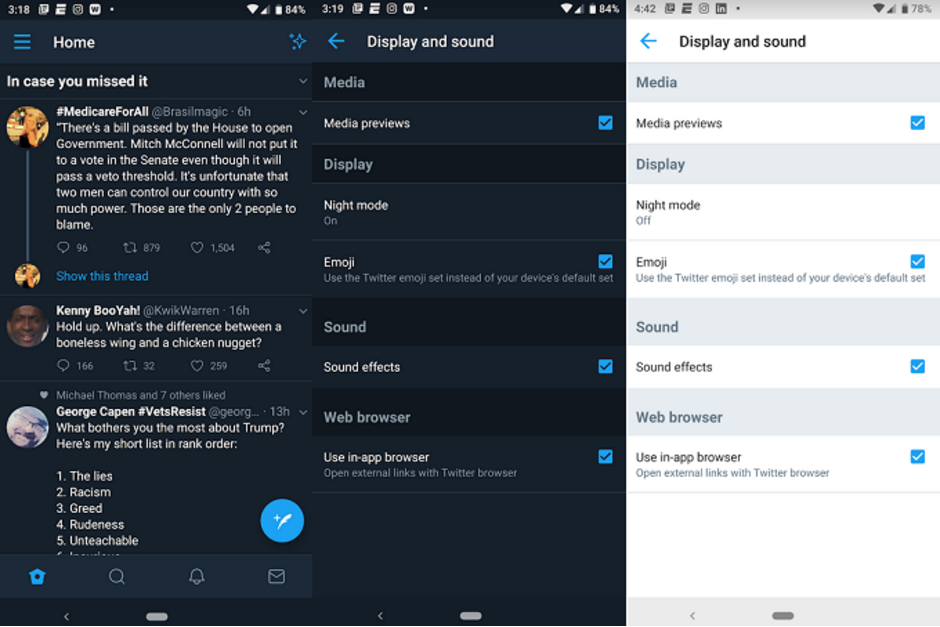 The fault was bought to view by a Twitter user who informed CEO Jack Dorset about how annoying the new dark mode looks. And, Jack Dorset has confirmed on getting it fixed and soon the users will get a new improvised dark mode.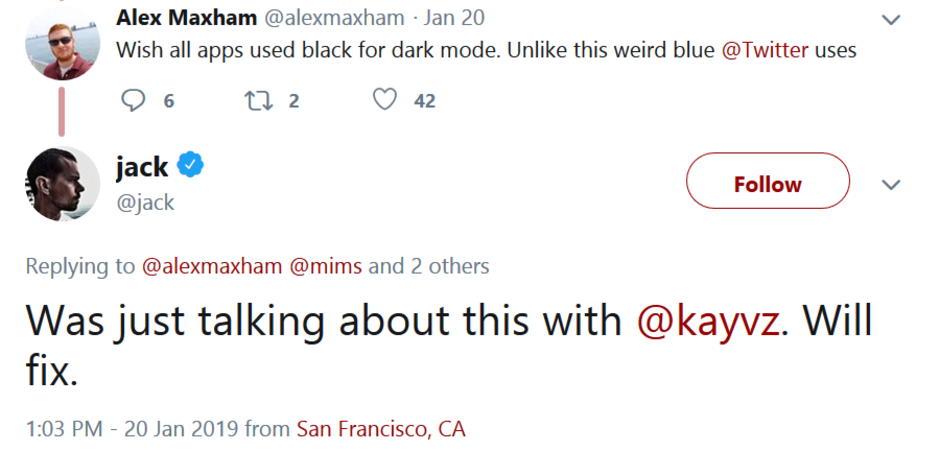 CEO Jack Dorset said a future update will soon bring the real dark black mode for users on Twitter soon for both desktop and Android devices. Now if you are wondering why is dark mode so important, well, the intention of the dark mode is to put less strain on the eyes, especially at night or after sunset. Plus, it helps keep eyes safe for kids as well.
Google also has been upfront in making the dark mode popular as they have added it to almost all of their apps like YouTube and Android Messages. According to reports, the dark mode is soon going to be available for Android Q and Google Assistant as well.