If you wish to root your Samsung Galaxy On6 smartphone, then first you have to install TWRP recovery first. Today in this article, we will guide you to install TWRP Recovery on Galaxy On6 (SM-J600G) and Root using Magisk/SU. After installing TWRP and with root, you will be able to  flash custom ROMs, install mods, root device and take a complete backup
Sometimes we feel the urge to root our device, sometimes we flash custom app mods, scripts, and custom ROMs. All these can be done with the help of TWRP recovery. TWRP is a custom recovery project which enables users to flash custom ROMs, install mods, root device and take complete backup. If you want to get the most out of your android device, then TWRP is a must have tool.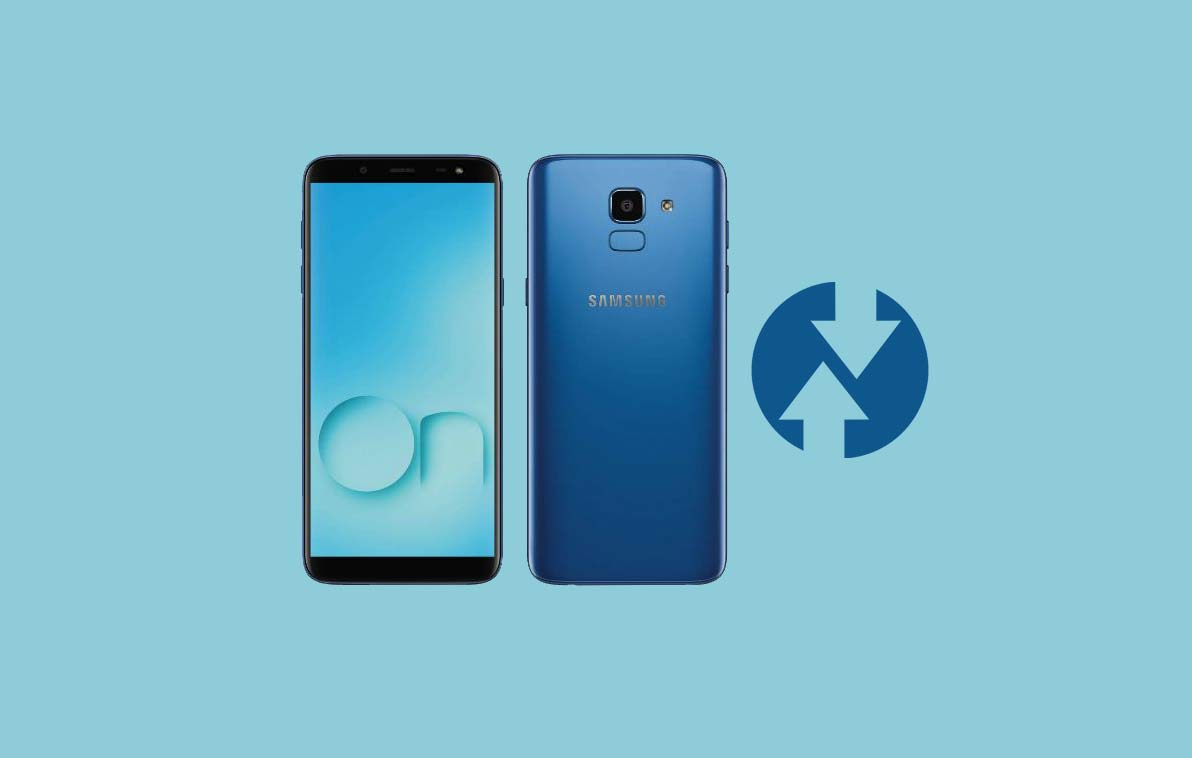 What is TWRP Recovery:
TWRP stands for Team Win Recovery Project. It started as a small recovery project to facilitate ease while flashing custom ROMs and tweaks for android user. With simple and easy to use interface, it quickly became popular among Android enthusiasts and developers. There are quite a lot of benefits of installing a Custom recovery like the TWRP on an Android Device. This includes flashing  Super SU or Magisk as well. These benefits include installing Custom ROMs, Patches, MODs and more.
Advantages of TWRP Recovery:
You can flash Custom ROM on Samsung Galaxy On6 using TWRP
You can flash modding zip files to customize your phone
Easy to flash and use Xposed Modules using TWRP
Easy to Root and Unroot using TWRP Recovery flashable zip SuperSU
You can install Magisk on Samsung Galaxy On6
Easy to Create and Restore Nandroid Backup using TWRP Recovery.
Easy access to restore the Nandroid Backup.
You can flash the image file using TWRP Recovery on Galaxy On6.
Easy to remove all bloatware using TWRP Recovery on Galaxy On6.
To underclock and overclock.
You can clean Wipe, Cache, and Data.
Steps to Install TWRP Recovery on Galaxy On6 (SM-J600G)
Today, in this tutorial, we will guide you on how to download and install TWRP recovery on your Samsung Galaxy On6 Android smartphone. After successfully installing TWRP, you can install several mods, flash ROMs, take a complete backup and so much more. So are you excited? let's start with the TWRP installation. If you're new to this stuff then don't worry. We will guide you through each step. Just read and follow all the steps carefully. But  before, let's get to know some of the device specifications:
Pre-Requisite:
This Guide Supported for Samsung Galaxy On6
Before installing TWRP Recovery, you should unlock the bootloader on Samsung Galaxy On6.
Charge the Samsung Galaxy On6 to a sufficient battery level to avoid any sudden shutdowns during the process.
We strongly recommend you to take a complete full backup of your personal data, including the internal storage. The phone will be formatted, so be prepared for it. You can also follow our Android backup guide for the same.
You need a USB cable to connect your phone to PC.
Installation Guide using ADB fastboot method:
At GetDroidTips, We will not be held responsible for any kind of damage occurred to your device while following this Guide. Do it at your own risk. Remember rooting or installation of Custom Recovery will void the warranty of your phone.
Follow the instructions given down below to install TWRP on your phone:
Guide to Install TWRP Recovery using ODIN Software
Here is the video guide to install TWRP Recovery by using ODIN tool.
Watch The Video Guide to Install TWRP on any Samsung Device
How to Root Samsung Galaxy On6 (SM-J600G)
To root your phone, you need either a supported TWRP Recovery or any rooting apps. With the help of rooting apps, you can root Samsung Galaxy On6 without PC/Computer. Here in this guide we already have a supported TWRP Recovery, so I will guide here to flash the superSU or Magisk to root your phone. Before rooting, let's understand What is rooting in Android Phone?
What Does Rooting Mean?
Rooting doesn't mean hacking. So please don't compare the term hacking to rooting. In fact, it is not true at all. Well, Rooting for Android means nothing but jailbreaking the device to get access to the root directory of your android mobile. This means you are removing the restrictions and limitations from your Android Phone or Tablet to perform unperformable tasks.
By Rooting Samsung Galaxy On6, you are injecting a file known as SU binary to the root of your phone. Technically Speaking, Rooting Any Android Phone will void the brand warranty but don't worry, you can unroot or restore your device at any time without any issues.
The advantage of Rooting:
You can get access to all files on your Samsung Galaxy On6, even the files which present in the root directory of your phone.
You can increase the performance of your Samsung Galaxy On6 by overclocking.
By rooting you can increase battery life by underclocking Samsung Galaxy On6.
Uninstall Bloatware on Samsung Galaxy On6.
You can block Ads on any Android applications such as Youtube and other game related applications. Also Read: Top 5 Adblock Plus Alternatives for Android
By Rooting Samsung Galaxy On6, you can View, Edit or Delete any system file inside the root directory.
You can install Xposed Framework and many Xposed module support.
Guide to Root:
Here is the guide on how to root Samsung Galaxy On6 smartphone. Make sure to download either SuperSU or Magisk to root your phone.
[su_note note_color="#faf5ce" text_color="#1d1d1d"]Warning: Don't try to flash both Magisk and SuperSU on your phone. You need to root either with SuperSU or Magisk[/su_note]
Full Guide to install SuperSU on your phone
Full Guide to install Magisk and Magisk Manager
I hope this guide was helpful to root and install TWRP Recovery on Galaxy On6. Any queries, you can leave a comment down below.